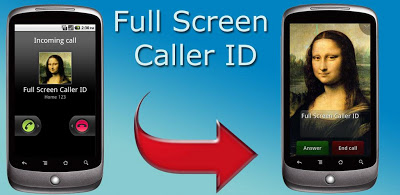 With a number of collaborations and a multitude of integrative features offered by Android devices due to the vast resource pool of apps, the Android community has prospered significantly. Many apps have also capitalized on the opportunity to turn around the experience of a quintessential phone call. Phone calls and messages have been optimized and designed in extremely fancy and creative ways to make it easier for a user to experience. Many developers and phone producers have internally made arrangements for easy calling and messaging. Studying this and extending a more elegant and efficient way for doing the above, Full Screen Caller ID creates an interface which makes it easy and more fun to pick a call or receive a text.
The basic idea of the Full Screen Caller ID app is simple, and as the name suggests, the incoming calls are received by you on your Android device are presented with the help of a full screen image of the person calling. This full screen image also highlights any important contact details or actions you may need to know and take while receiving their call.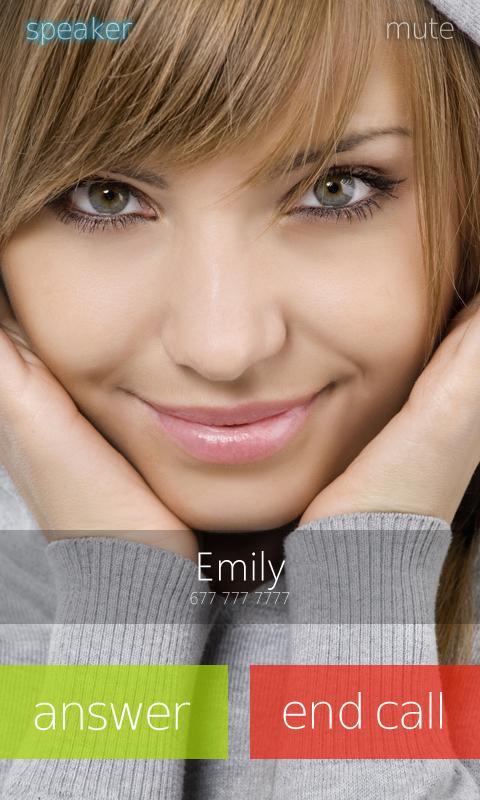 You have to simply select a high definition image for a contact and set it for the person through the app. A high definition image is displayed in large and is different from the regular calling function on a phone where only a picture in a small screen is displayed.
Enter the Full Screen Caller ID app and pick an image from various sources in your Android phone.
Choose a camera image, a gallery image, an image from the synced android device, Facebook, Twitter, SD card etc.
If you link it with Facebook, then the profile picture of the contact will automatically be displayed.
The images can be set for Incoming as well as outgoing calls. Missed calls and messages are also thrown in there. The quality of the photos depends on the resolution and the look is much better than when receiving a call generally.
Additionally, the Full Screen Caller ID app also includes a nifty Text-to-Speech feature as well. It speaks out who is calling you in case you are driving or engaged in something which may not give you direct access to your phone without causing a major distraction. It can read out mails and SMSes as well for your complete convenience.
The Full Screen Caller ID app displays your contacts in the theme provided by it and you can select groups collectively and set themes directly from the main screen too,
Themes are preset and can be downloaded as well to display whenever you get a call.
In addition to picking images for your contacts, you can even modify and edit them as well use the in-built photo editor within to add effects to your photo. Add 3D glasses and put in a landscape mode as well. Hence, you essentially have a 2-in-1 Android app on your hands.
The advanced features of the app include integrating all the other apps on your phone with Full Screen Caller ID. You can use images from there and with a few clicks have a list of pictures routed through other key parts of your phone.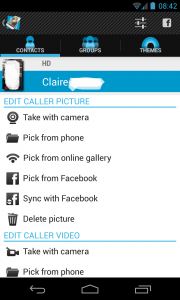 It removes the hassle of sliding the keys to answer the call by adding in a simple button to answer phones.
You can also backup and restore all the setting that you created in case you make multiple modifications.
The beta version of the Full Screen Caller ID app has a video caller ID too and a feature to block any annoying and pestering contacts or unknown numbers.
All on these high-utility features have made the Full Screen Caller ID Android app very famous and popularly used by a large fan base of Android users. It brings to the fore a different experience of calling and helps relive a few old techniques that we liked bundled with a new ingenious set of features. This one gets a definite thumbs up from us as it proves itself to be one of the more useful calling apps on Google Play Store.