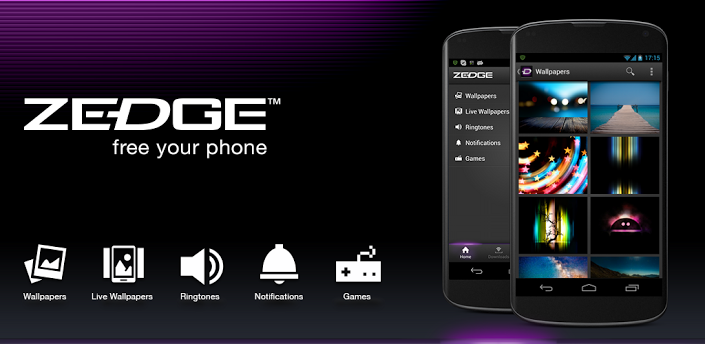 With the internet being the hub of downloads, finding and locating customizable and very niche apps that you would want for fulfilling very specific tasks is quite difficult. Nonetheless, many portals online and sites enable you to do so by also developing a strong search support system to complement the in-built mountain of stored downloadable data and enable them to work in a perfect synergy for the user's benefit. Zedge is an acclaimed online portal that has been in existence for a very long period of time in the mobile world and has graciously welcomed itself into the Android world too.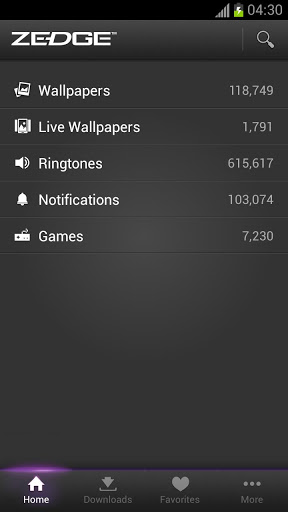 With over a million downloads of the Zedge Android app, this platform happens to be one of the best and most easily accessible locations to download a plethora of free resources for your Android phone, be it graphics, games, themes, sound files and a whole lot more.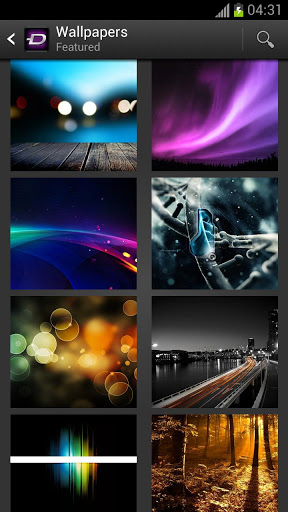 Zedge is designed in the most optimized user interface for Android to enables users to make the best use of it.
Zedge, as majority of the world's downloaders may know provides for the best free ringtones, live wall papers, games, still wallpapers, sound clips, notification sounds, moving graphics and much more.
Zedge is a trusted source of bulk downloads by over 50 million users downloading over 300 million downloadable in a span of just 30 days.
Over the years, it has emerged as a reliable source for all of the above users and the fan base keeps increasing.
It sources all of its graphics and compiles it into a user-friendly hub for data, and the same concept applies to its extensive catalogue of games too. It gets together the most noteworthy games all across the Android platform that are all well-reviewed and unique.
Zedge notices the way you download and monitors your likes and dislikes. It the accordingly suggests after compiling a list of the most appropriate games for you.
Through the app, you can set notifications and ringtones directly for your phone. The same can be repeated for HD wallpapers and Live wallpapers.
Zedge supports default ringtone, contact ringtones, message tones, alarms, alerts and all types of notifications.
Your download tab enables you to manage it and organize the items in your list to perfectly suit your needs.
The settings in Zedge also offer a cool customization-friendly feature that enables you to set wallpapers and have them change automatically after a pre-specified period of time.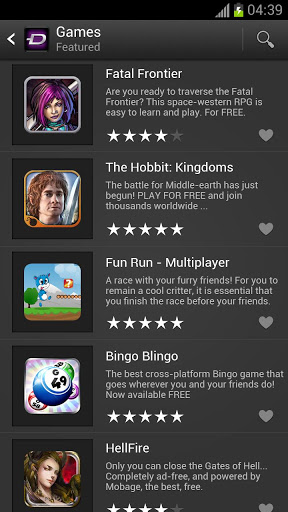 In fact, it even has a widget available for setting wallpapers too directly from there.
Zedge supports a game launcher widget on the home screen. Here all the games downloaded by you have been amalgamated into one entire set of icons where you can directly choose and play a game that you like.
For ringtones, you have categories like Alternative, Blues, Classical, Country, Dance, Electronica, Hip Hop, Jazz, Latin, Message, Tones, Pop, R&B / Soul, Reggae, Rock, Sound Effects etc.
Wallpapers can be categorized as Abstract, Anime, Auto & Vehicles, Designs, Drawn / Cartoons, Entertainment, Holiday / Occasions, Themes, Nature / Landscape, Signs & Sayings, Sport, Technology etc.
The Zedge app interface is slickly designed with an attractive and simple layout listing the tabs for Home, Downloads, Favourites and Options on the app homescreen. Your homescreen gives you a list of the wallpapers games and music files you have downloaded and is a store keeper of all downloads through Zedge. The display of each of the elements is in a list format can be viewed and star marked from the list itself.
For obsessive downloaders and fans of Android customization, Zedge is the ideal tool to meet your needs and keep you involved in its world for a long, long time.