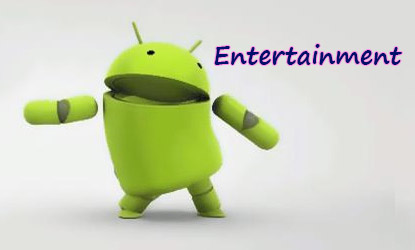 In this day and age, the choices for entertainment are innumerable; however, they are still very segregated from each other and we still haven't seen a singular almighty platform emerge that converges them for easy access with a lot of success. There is music and videos and video games and just simple multimedia cluttered all around the digital space.
What wasn't there earlier was a common platform to have all these things together, especially for smartphone and tablet users. Well, now there is. It's a slick little Android app named GetGlue that is designed to be an all-access platform to cater to all your entertainment needs in one place at the tap of a button.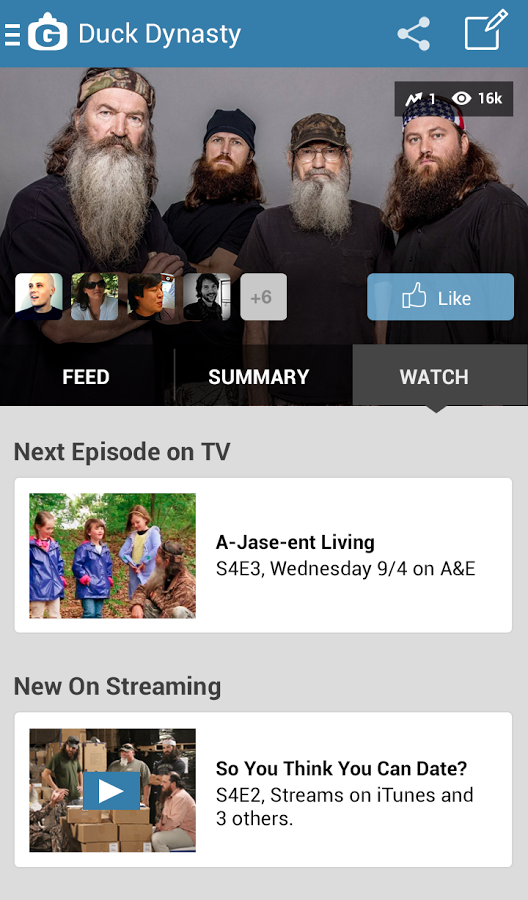 It allows you to share all entertainment through one common platform and that is at the core of the functionality of this app. It works a lot like Foursquare. A user can check in any entertainment item like a movie, television show, funny clip, YouTube clip, video recording of any incident, a game and any other form of multimedia.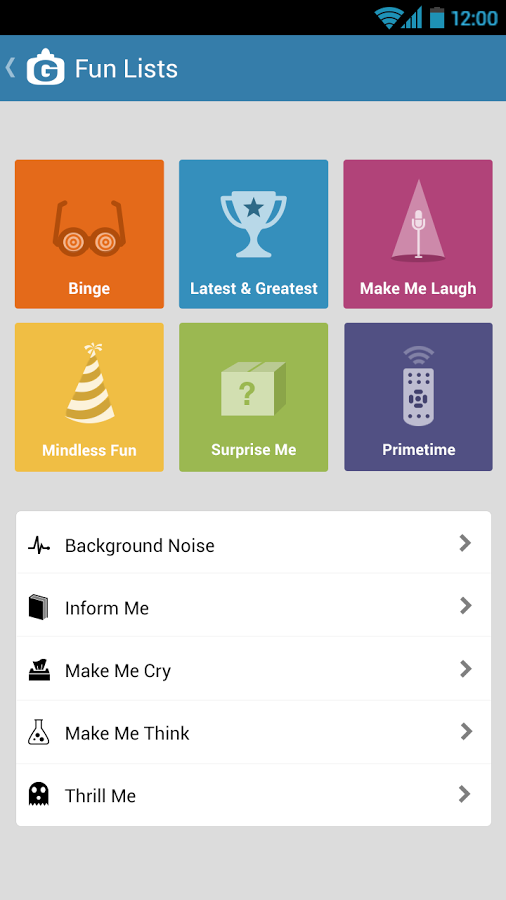 GetGlue provides a free account that needs the user to sign up. Once a valid email address, user id and password have been set up by you, the app is all ready to fire.
Checking in things is as easy as Googling an item is. It has a number of tabs to segregate different things so that time spent browsing is cut. There's Watching TV which catalogues television shows and news specials and even sporting events. Watching a Movie tab allows you to search for a movie you want to watch.
For those more interested in audio, listing to tab allows you to list artists or titles of even podcasts. Playing allows video games, card and board game electronic formats. The Reading tab encompasses features like suggesting books, recommended publications, magazines and even news.
There's a feature similar to Facebook in the GetGlue app known as the Thinking tab. This option is to basically to let your friends know what's on in your life and what it is that's on your mind by searching for any particular related celebrity, activity food or drink that can be linked to an entertainment file.
Just like Foursquare rewards you for check-ins with badges, GetGlue has its own reward system in the form of virtual stickers. It awards these to you for various entertainment related events, check-ins and just general activity. This makes your profile colorful and lets your friends know more about your awesome entertainment choices so they can participate in it later too if they want.
A great thing about the GetGlue app is that it has partnerships with other companies so stickers can translate into physical coupons, discounts or even free items that you might receive.
You can import your contacts into your friend circle by simply allowing the app to link to you Facebook page or Twitter handle. Friends who don't have
either can also be invited to share space with you on GetGlue by sending them an email invite. Those already on GetGlue once established as your friends are automatically added to your profile.
Each profile page allows the GetGlue user to post a short bio of themselves and a profile picture that can be seen by other users in the community. It also proudly displays the stickers that have been earned and updates about the recent activity of the user in terms of entertainment sources handled.
Just another form of social media, the GetGlue Android app is perfect for entertainment junkies to connect. Very addictive it adds to your social database and makes it easy to stay in touch by providing a convenient platform to share what you're doing at all times. In a world where everything runs on electronic entertainment, the GetGlue app aptly recognizes your needs and provides you the perfect avenues to vocalize it and get your brain's dopamine firing on all cylinders.