With numerous and increasingly diverse reader apps popping up in the smartphone and tablet app market, the competition to rise to the top of download lists is heating up by the day. The entry of apps like Aldiko and Kindle has made the market even more impenetrable for other upcoming reader apps.
In such a scenario, the success story of the Goodreads application stands out quite a bit. Goodreads is a departure from the concept of mundane reading apps that came before it and offers multiple cutting-edge features for reading enthusiasts.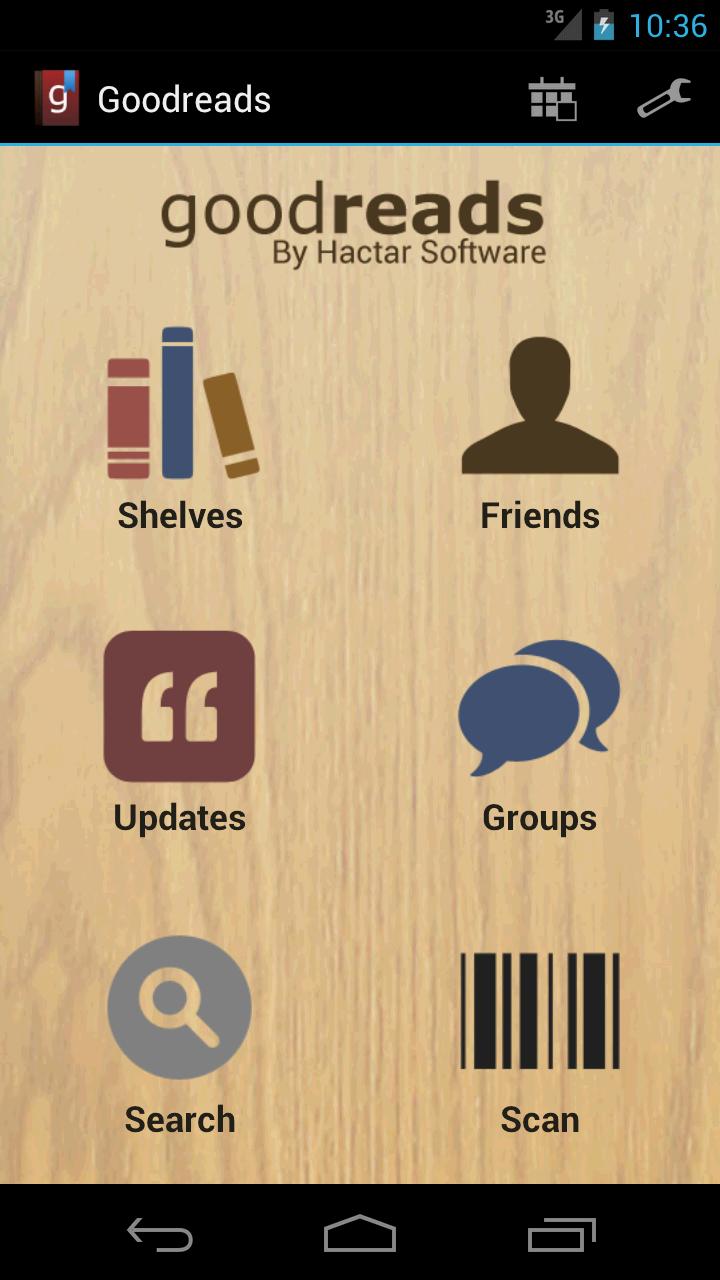 The Goodreads app is a platform used by a cohesive community of avid readers who interact with each other and share opinions. In short, it is like a social networking platform for readers.
But this is just the start. There's way more to Goodreads than simply being a networking space for ardent book lovers.
Exploring the Rich Virtual Bookshelf
Can't find a particular book? Well, the 12 million plus books strong library offered by Goodreads makes it nearly impossible for you to you stumble upon an unknown book. Whether you're looking for a great book on spiritual healing or a guide to running a successful company, you can find exactly what you need via the search feature.
Goodreads has a fanbase with a membership of 8,500,000 proactive members who review books day in and day out. As a reader, this helps gives you get great insight from different views of how a particular book is and whether it is worth your time or not.
Goodreads supports a nifty little feature known as the 'bookshelf' that enhances the social aspect of being part of an online reading community. Here you can add all the books you have read though the app so that you remember exactly what you have read and share it with others.
Sharing bookshelves provides a great way for you and your fellow readers to take a sneak-peak into each other's reading inclinations and general interests. This is a great way to build your reading list and discover cool new books that you haven't read before.
You can add your friends and Goodreads does that for you by searching which of your Facebook friends are on the app too. See what your friends are reading and comment on it.
Final Verdict
With over 300,000,000 books added by the members of the Goodreads community, there's always something to new and interesting to read and keep your mind occupied with.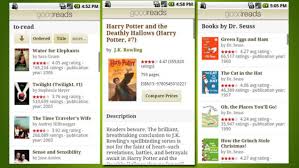 Browse your bookshelf and organize it to remind you what books you are still left to read. Add status updates and a page number to the app your reading
A great feature is that of the barcode scanner on the app. Pick a book from the bookstore or a shop and scan its barcode using the app. This will give you a whole lot of information about the book that will help you better assess whether it is worth spending your money on. The barcode scanner can also books to your app bookshelf to remind you any books you plan to pick up and read later.
All in all, Goodreads is a diversion from the world of conventional reader apps and functions as the one of the best information dissemination platforms for millions of books.