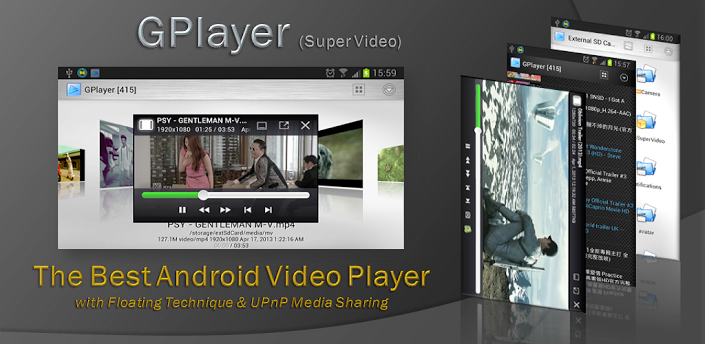 Attention! The following Android app is unlike any other conventional video player you have ever witnessed. We're talking about a video player that takes video usage and accessibility to amazing new levels. It helps you view videos through smart in-built features that make your video viewing experience smooth and perfectly optimized for your Android device. This brilliant new Android app we're talking about is named GPlayer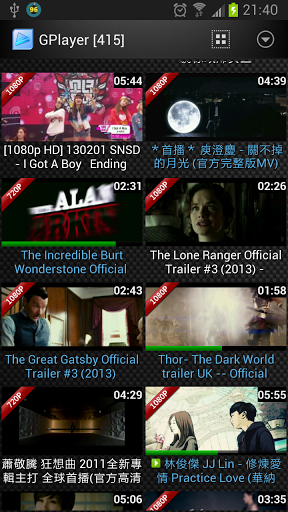 .
So What Does GPlayer Have to Offer?
GPlayer is an app that supports a feature that new phones like the Samsung Note II are imbibing within the phone and that is the pop up video. You can view the video window anywhere and on any screen or location on your Android phone through GPlayer.
You can play multiple videos through the app too.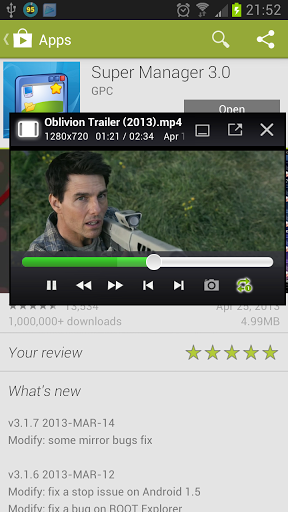 Further to that, you can also assign your own theme in it and use it to suit what you feel looks the best on your phone.
The views available are in a simple grid or a list view too. There is a 3D gallery mode as well.
Widgets on the GPlayer homescreen enable you to view the video through that as well; and as stated previously, they can be streamed inside the app or anywhere else on the phone.
It supports YouTube videos (HTML5) and other video URLs too. With software decoders almost all kinds of video formats can be played.
Share your favorite media content with your friends via a high speed wireless channel without any configuration required.
A key feature that troubles the world of users is quick loading, and through GPlayer the loading of videos is superfast and that works the same even with high definition and large size videos.
Are you an ad hater? Worry not, GPlayer is entirely ad free and allows uninterrupted video playback and accessibility.
Along with the group media sharing feature, you can customize the size of the video window to view the streaming in any size you want – be it medium or full screen for better clarity.
One of the greatest features is that of multi-window simultaneous video playback. To put it simply, you can use your attractive large-screened Android device to view up to 6 videos all at once through GPlayer.
Further, if you want to work on something else and want to play back the video you can minimize it too and have videos play in the background.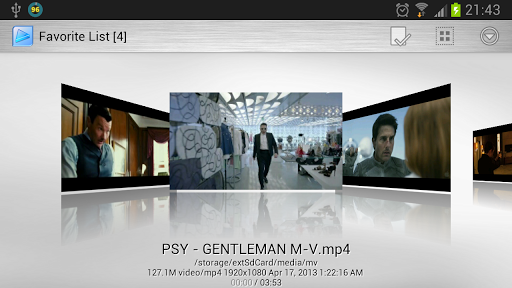 Through GPlayer, you can record the playback position of the file and set the favourite files for you to view later instead of scrolling through the huge list that you have to pick the best one.
Moreover, for subtitles it supports multiple formats like .srt, .ass, and .smi files for you to view and read along. Only ensure the video and the subtitle file are in the same main file category and their names are the same.
Other than playing video files, GPlayer also can play all your Android device's stored audio files (mp3, wav. etc). Hence, it can even double up as a nifty music player for your convenience.
Final Verdict
Due to the simply learning curve of the GPlayer app and its user-friendly interface, you can pretty much figure out how to use the app by yourself without any hassles for the most part. However, you can also clear any doubts you have by navigating to the user manual by going to Menu à Settings à User Manual.
The free edition of GPlayer has almost everything, but to complete the series of features and bonus services, you can buy the app from the Google Play store.
The app works best on Android tablets with the multi-video feature. Don't miss the unique experience of this video app. It's a keeper!