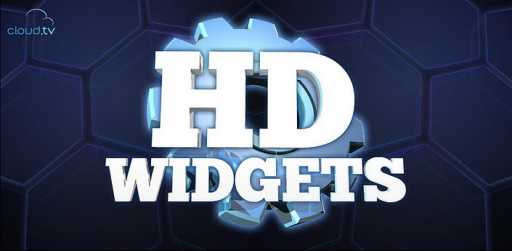 In a world full of customization, including Kanye West gifting an ugly customized Birkin bag to Kim Kardashian and making, if you can believe it, a Birkin undesirable thanks to naked and ugly monsters drawn on it, why should our smart phone widgets not be customized?
I know you are thinking that I am being a little over the top by comparing home screen widgets to a Birkin, but I cannot help it because that bag is just too ugly.
Anyway, the app in focus today is called, and it is very straightforward – HD Widgets. It is the perfect name for a perfect and a simple app that makes our phone reflect our personality.
HD Widgets is the most fun and easy way to add widgets to your home screen! Customizing widgets has never been easier! Just swipe and tap to select colors, icons, clocks, layouts, backgrounds and more!
It comes with a range of customizing features including:
– clock, date, switches, weather, forecast, & location
– 50+ setting switches
– tap hot spots to open apps (clock / alarm, date, weather)
– phone sizes: 1×1, 1×2, 1×4, 2×1, 2×2, 4×1, 4×2, 4×3, 4×4, 5×1, 5×2, 5×3
– tablet sizes: 6×1, 6×2, 3×5, 8×1, 8×2, 4×7 (and all phone widgets)
– lock screen widgets
Not just features, it has a lot of add-ons and theme packs as well, to make your widget customizing experience a lot of fun and also to provide as much of a variety as there can be for the customization of widgets:
HD Widgets includes FREE Glass Gems theme pack with over 100 widgets for phones and tablets.
Add more theme packs and icons via Play Store:
– Kairo (40+ widgets)
– Kairo XP (60+ widgets)
– Colourform (30+ widgets)
– Colourform XP (50+ widgets)
Excited already? There is more – not only does it assist customization, it also features advanced weather and forecast:
– the most advanced weather screen available on Android
– multi-source: AccuWeather, Weather Underground & more
– 12-36 hourly graph w/ temperature and chance of rain
– 7-10 day forecasts
– multiple locations
HD Widgets proves to be a fun experience of truly making your phone your own thanks to the innumerable features it offers. Here are a few useful tips:
– HD Widgets 4 requires Android 4.0.3 & up
– UNIVERSAL app made for tablets and phones! No need to purchase again
– changing grid size, resolution, firmware/rooting may affect performance
– we don't test ROMs
Since nothing is standard anymore and no two same things are the same, you know what I mean; this is a very innovative idea of making your everyday, monotonous thing, something you do not even notice, fun. This widget customization application will make people have a little fun with widgets.
HD Widgets makes more than 100 gorgeous widgets available on your device that display the time, date, current weather, forecast, utility controls and plenty more. There are also tons of different designs and sizes available.