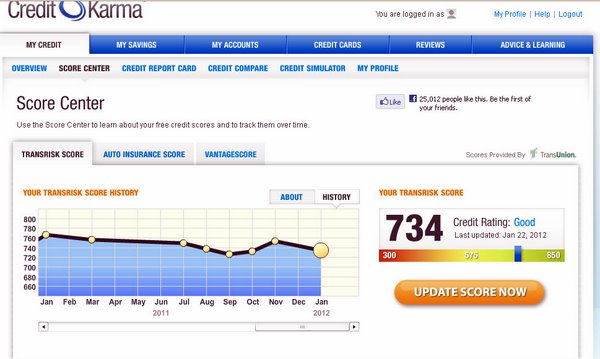 Interest rates are low, and that means more and more Americans are checking their credit scores on a regular basis. Whether you're buying a new house or financing a vehicle, it's important to keep track of your credit score.
Finally, Android users have a safe and reliable way to check their credit score on mobile devices. An iOS app called Credit Karma finally made its way to iOS, which means Android users can check their credit scores wherever they go.
And Credit Karma is surprisingly good. It's not like those online forms where you simply type in your postal code, SSN, and contact information in order to receive an approximate number for your credit score. Instead, Credit Karma has all of the following features:
-Persistent tracking of payment history, accounts in good standing, credit inquiries made, and other useful metrics
-Notifications for any changes made to your credit score
-Notification when approaching the lower credit score limit of a new credit card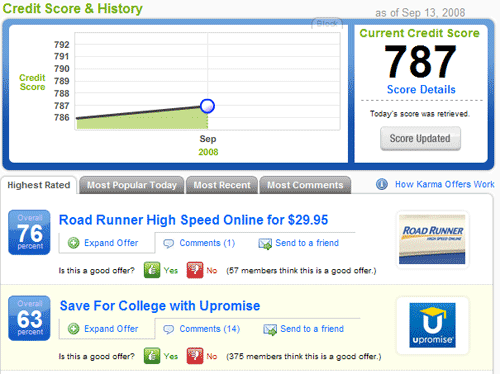 I also like the fact that Credit Karma does not require users to input a credit card prior to opening an account on the service. No payment required. And best of all, the inquiries you make through the Credit Karma app don't count as an inquiry on your credit score (too many inquiries cause your credit score to drop).
How does that work? Well, Credit Karma doesn't show your specific FICO score. Instead, it calculates something called the TransRisk New Account Score along with a VantageScore and Auto Insurance Score.
Does this still sound suspicious to you? Check out the Credit Karma FAQs page for more information.
But is it safe?
Of course, when you're entering sensitive information like your Social Security Number into an online form, it's natural to be a bit worried. And you should be even more worried that Credit Karma is free – how is the company making money?
Fortunately, Credit Karma appears to take user privacy very seriously. Check out this article by CIO writer James Martin. Martin decided to take an in-depth look at the way Credit Karma handled privacy and user information.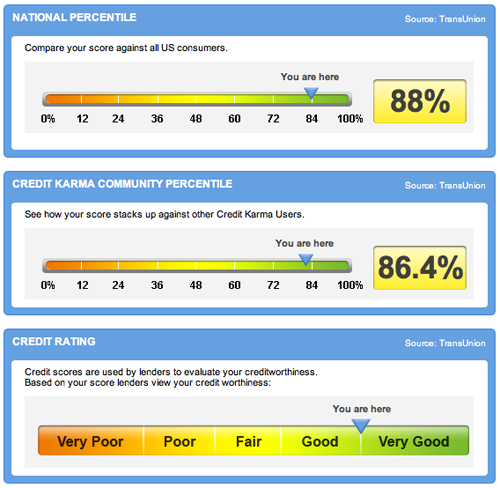 Here are a few important pieces of information to note about Credit Karma:
-User information is encrypted at every step of the way
-User information is never shared with partners unless under the explicit permission of the user
-Credit Karma generates money by showing unobtrusive advertisements along the sides, top and bottom of the app
-Users can place a 4 digit password on the app to prevent unauthorized access over their mobile
So far, it looks like Credit Karma meets all of the security requirements you would expect from a credit checking app. And with no real complaints on the internet thus far about Credit Karma, it looks like the app is perfectly safe to use.
In fact, as writers like James Martin say, the only real concern about Credit Karma is how it will stay in business with such unobtrusive advertisements and without selling user information.
Download Credit Karma today for free from the Google Play Store