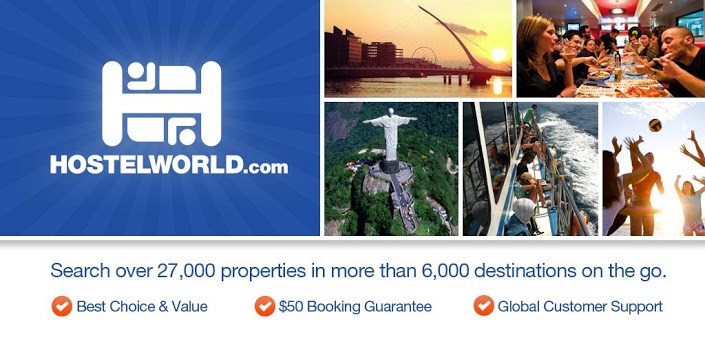 When you're young, you usually can't afford to stay in posh hotels everywhere you go. From backpackers to young couples, hostels are an ideal solution for travelers all over the world.
But finding the perfect hostel can be difficult – especially if you're in a foreign country (which you usually are if you're looking for hostels). Thanks to an app created by HostelWorld.com, finding hostels on your Android phone is a lot easier than ever before.
How it works
HostelWorld.com's app is foolproof, but we'll explain it anyways. You open the app, choose the check-in date and the number of guests that will be checking in. The app can automatically detect your location if you let it, or you can choose to type in a location of your choosing.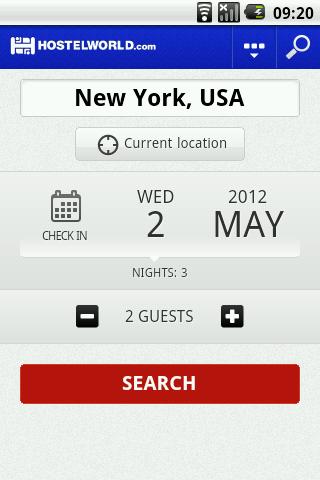 Once you've done that, hit the Search button and HostelWorld.com will go to work. The app will deliver a bunch of different hostels located in your area. I recommend using the 'current location' button if you need to find accommodations as soon as possible, since you can see hostels located directly around you.
Reading reviews and finding prices
The search interface on the HostelWorld.com app provides all of the information you need in an easy, concise way. You can view the price per room as well as the rating of that hostel.
Ratings are assigned based entirely on user reviews. Some of the popular hostels have hundreds of reviews, while others only have a handful – which makes it difficult to decide if it earned that 95% 'Excellent' rating.
However, you can read each review to see what other travelers have thought about the hostel. In larger cities, a few major hostels will generally rise to the top with ratings of 90% or more across hundreds of reviews. Obviously, focusing your efforts on those hostels is a good idea.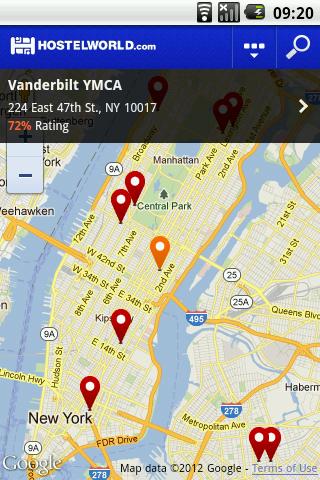 HostelWorld app shortcomings
HostelWorld doesn't have a great rating on the Google Play Store. It currently hovers around 3 stars out of 5, with most users leaving either 5 star reviews or 1 star reviews. The 1 star reviews are filled with complaints about problems like:
-The app forces you to login in order to use it
-After exiting the app, you need to login again in order to use it
-The app won't save your searches, which can make pressing the 'back' button like playing a game of Russian Roulette
If you're looking for cheap and simple accommodations in cities all over the world, HostelWorld.com is tough to beat. In fact, it's the only real hostel finder app available on the Google Play Store today. With 25,000 hostels ranked all over the world, finding the accommodations you need has never been easier.
Download HostelWorld.com's app for free today by clicking here