If you spend a lot of time in airports, then you've probably spent a fair bit of your life looking around confusedly for a coffee shop or a good place to eat. Airports can be confusing, and some airport terminals are horribly under-serviced.
So what's a traveler to do? Well, thanks to the power of Android apps, you can easily optimize your airport experience from the comfort of your Android device. Here are my favorite apps that will help you do that:
Find the tastiest food and cheapest beer with GateGuru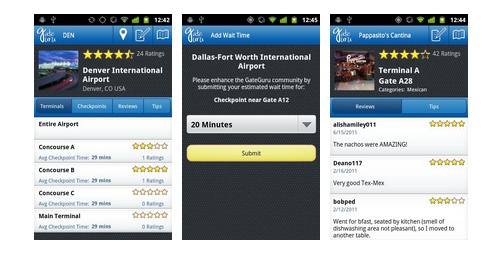 An app called GateGuru claims it has been "revolutionizing the airport experience since 2009." GateGuru has detailed listings of airport amenities from all over the world. And by "all over the world", I mean the United States, Canada, Europe, and Asia.
Sorry Australia, Africa, and South America. You might be added in a later update but don't get your hopes up. The app's developers do say that they plan on adding more Asian and European airports "within the next few months."
But anyways, if you're fortunate enough to be landing in an airport that is supported by GateGuru, you'll encounter some seriously useful features, including:
-View a comprehensive list of airport food, shops, services, and more
-Access a database of 25,000 reviews and 5,000 pictures from supported airports
-The ability to view and post airport security wait times (as posted by other users)
-View flight itineraries through Kayak or Tripit
I like GateGuru because its maps aren't cluttered. Just open up the app, key in your airport, and you can instantly pan through the airport's map to find whatever you need – whether it's food, drinks, coffee, a hotel, whatever.
GateGuru is far from perfect. Its maps from some airports have not been updated in over a year, which means you could be walking up to a Tim Horton's in Calgary International only to find that it moved to another terminal. But as the app becomes more popular, updates should (hopefully) become more frequent.
Download GateGuru for free from the Google Play Store here
Never miss a gate change announcement with FlightTrack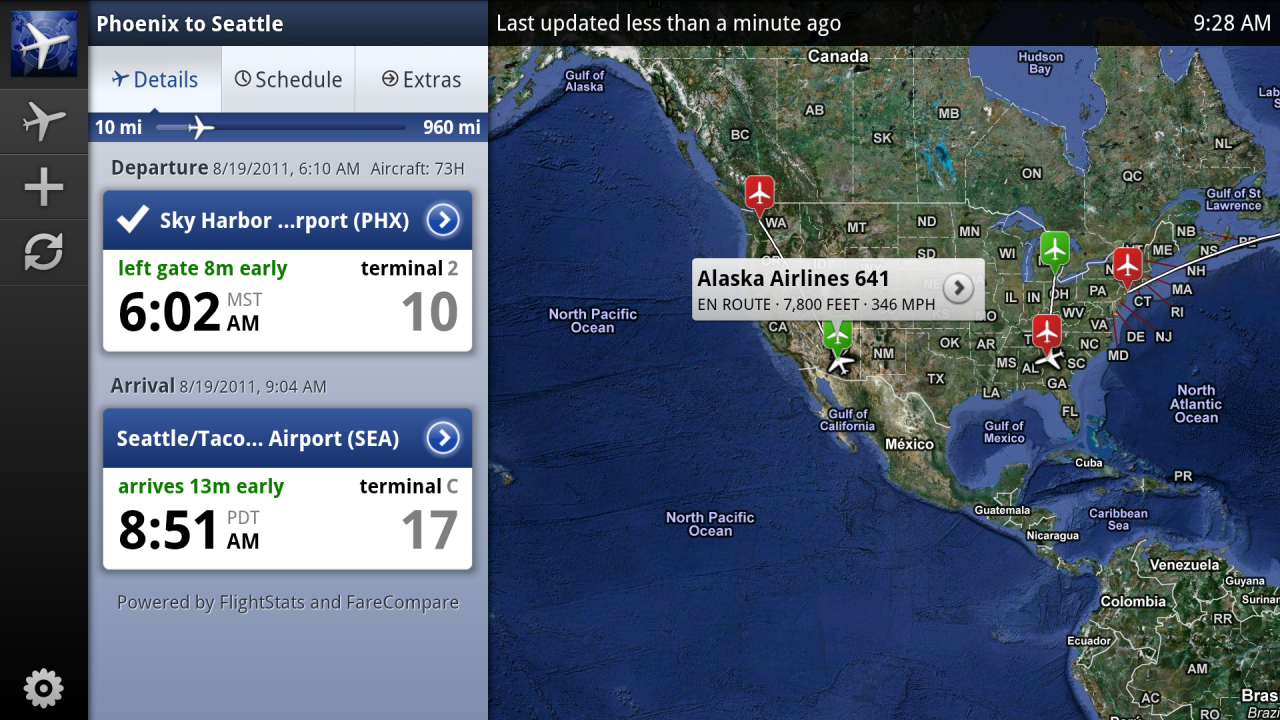 Instead of walking over to a flightboard to see all of the incoming and outgoing flights, why not stand out from the crowd by looking up real-time flight information from FlightTrack. For a price of $5, FlightTrack will monitor real-time updates from airports all over the world.
Whether your flight has been cancelled or delayed or it has changed a gate, FlightTrack can save you from a lot of frustration.
Download FlightTrack for Android here
Wikihood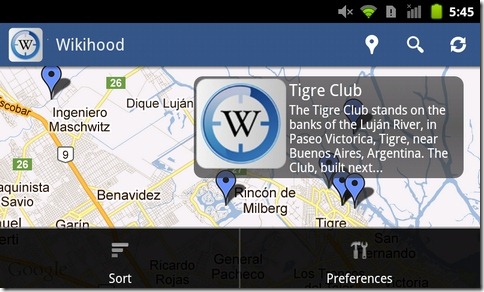 Wikihood is a great way to learn more about the city you're in or the city you're about to travel to. If you have a long layover, you can browse through a list of nearby locations and see if you have time to leave the airport to check them out. Or, you can start researching your destination city and learn Wiki-oriented stuff like:
-Which important people came from this city?
-What cool sites are found around this city?
-What kinds of historic events happened here?
-Why is this city important?
Just open the app, browse through the city and read Wiki articles about the various people, places, and things from that city.
Download Wikihood for free by clicking here
Learn conversion rates with XE Currency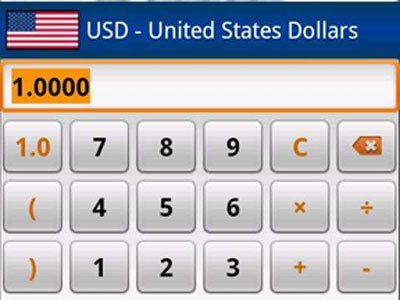 You don't have to walk very far around an airport to find a currency exchange center. Most airports have several exchange centers. But these exchange centers aren't charities – they're businesses. And they need to take an extra few percentage points off your transaction in order to make money.
To find out whether or not you're getting an accurate exchange value on the money you're purchasing, open up an app like XE Currency. Tap the currency you're buying and the currency you're buying it with. The app will find the latest exchange rate, helping you save money.
This is also a great app if you're wandering around a foreign airport and just want to know how much things cost.
Download XE Currency for free here
TripIt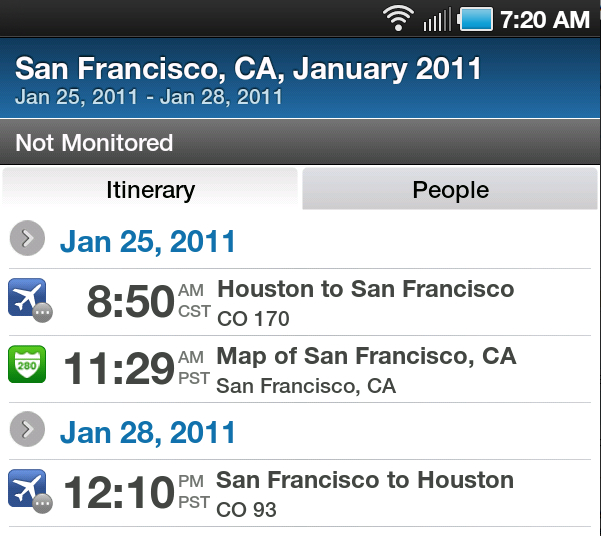 At first glance, TripIt looks like every other itinerary planning app. But TripIt has one major advantage – it can automatically scan your email inbox for any bookings you've already made. The app simply scans your inbox, looks for reservations, confirmation codes, and all of the other logistics behind travel bookings, then creates an accurate itinerary for you. So easy!
Having a third-party app look through their email inbox might make some people uncomfortable. But TripIt comes highly reviewed (it currently holds a 4.5 out of 5 star rating on the Google Play store across 21,000 reviews) and is installed on nearly 5 million Androids – so if TripIt suddenly decides to go rogue you won't be the only user who gets attacked.