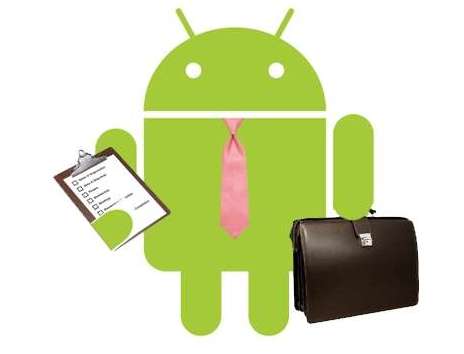 Whether you belong to the world of finance or not, the world of finance still drives our lives forward regardless. There are only two golden rules of financial markets that make all the difference between financial success and being broke; one of them is the indisputable fact that "time is money", and the other is to "buy cheap and sell dear". However, it is also important to acknowledge how instrumental the role of technology has been in revolutionizing the financial market. Breakthrough financial moments have been executed via breakthrough technological mediums which are designed to minimize risk and maximize success.
Enter MetaTrader 5 – an ingenious mobile trading Android app designed exclusively for smooth financial market trading and analysis absolutely free of cost. MetaTrader 5 allows you use your Android device to directly connect to any broker's servers, view the latest stock and currency prices, make subsequent trades, and perform expert financial analysis with the help of a rich variety of technical indicators and charts. You can access and engage in MetaTrader Stock or Forex currency trading any time you want.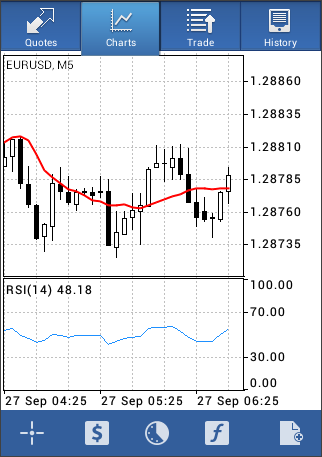 To get started, simply download and install the MetaTrader 5 app from Google Play Store on your Android device. The MetaTrader 5 user interface is well-designed and highly user-friendly to navigate through the app, even for a rookie. People who like to be exceptionally cautious and well-prepared before trading can even use a demo account to test out their strategies before actually trading with real money with a live account. You can open these demo accounts directly from the mobile terminal and authorize the MetaTrader 5 app to access all trading functions available while you are setting up the app on your Android device.
Once you have authorized this app, you now have real-time access to a plethora of financial instruments to use while trading and analyzing stocks or foreign exchange rates. You can easily execute almost every trading strategy in the financial playbook without any hiccups. You can even view and analyze your trading history in order to determine which transactions will be the most profitable and what will be the perfect time to execute it. The MetaTrader 5 app homescreen consists of following 4 primary options which are listed as tabs in a horizontal panel at the top of the screen:
MetaTrader 5 offers you 30 of the finest and most efficient technical indicators for pin-point accurate financial analysis of Stock and Forex markets such as Bulls Power, Commodity Channel Index, Average True Range, Bulls Power, Bears Power, Average Directional Movement Index, Moving Average, Envelopes, Bollinger Bands, Ichimoku Kinko Hyo, Standard Deviation, Accumulation/Distribution, Money Flow Index, and many more.
One of the key features that give MetaTrader 5 a unique and competitive edge over other financial trading apps is its excellent push notifications feature. Push notifications are basically short text messages that are sent to your smartphone from a desktop client terminal. In this case, they can be used as a super-efficient mode of communication between an expert advisor using a desktop client to instantly notify a trader about any new signals or purchasing opportunities in the financial market on his Android device.
Even though it might not offer the same level of expertise and far-sighted strategy as a professional broker, MetaTrader 5 still enables you to keep track of the latest developments in the financial market and have you more actively involved in your money-making decisions. It is a fantastic tool for someone who actively trades and follows the ups and downs of the financial market on a daily basis so that they can take advantage of great trade opportunities with no loss in time or money.