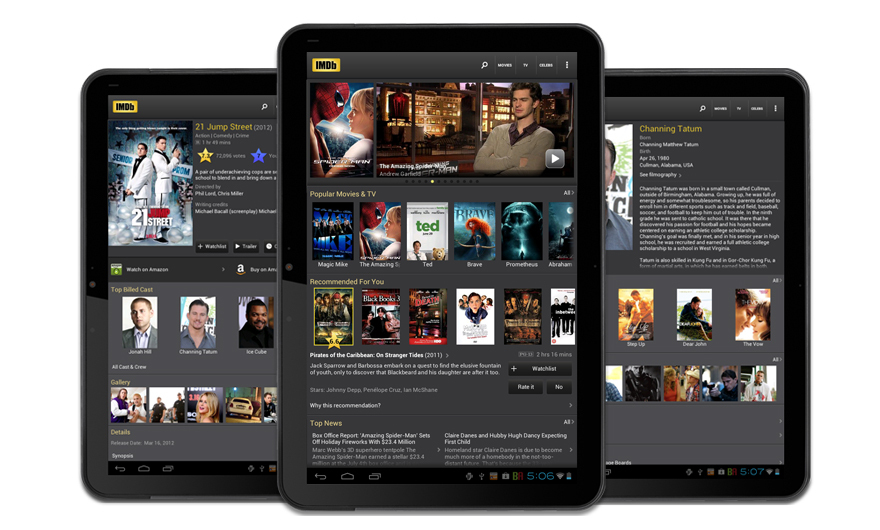 Movies have been the ultimate entertainment choice of the people and a fantasy vehicle of escape into dreamland for millions of movie lovers around the world. They are found everywhere today and give us a plethora of choices to dive into and enjoy. The movies at the theater don't know what to play and as the ardent movie buffs that we are we come to loggerheads with our minds and analyse pros and cons of the movie on picture.
So where do you go when in two minds with your mind battling it out with where to go and what to watch? In today's world where a 2 hour movie is searched/viewed and enjoyed at the theaters, it is preceded by 4 hours of research about it its characters, plotlines, directors and producers along with their past history and reviews on movies from their past. After this, you also zero in on the next best alternative coupled with a primary decision for the movie of the night just in case.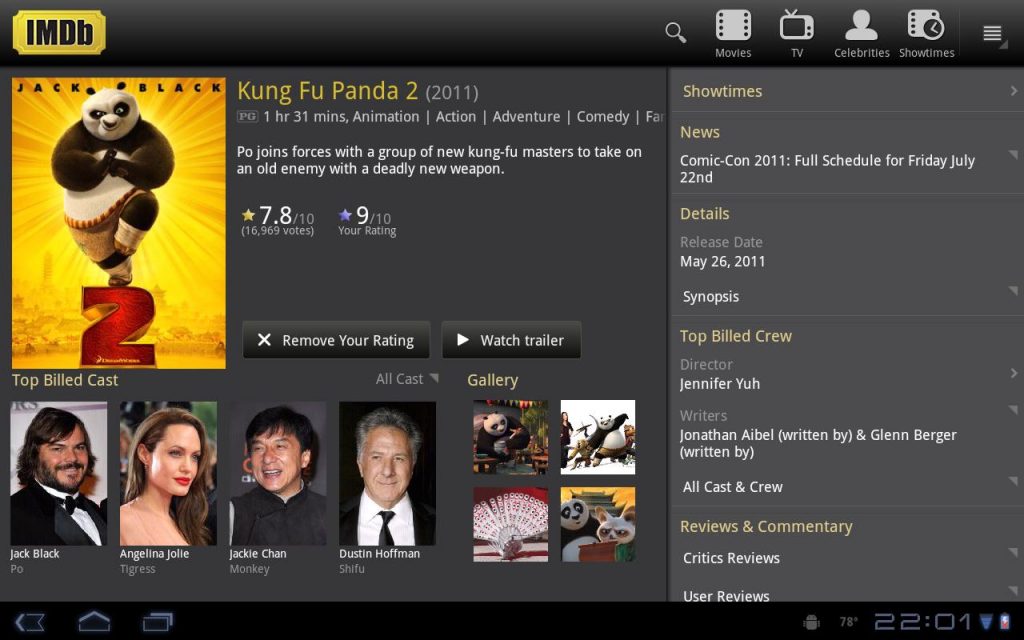 But what do you do and where do you go when you need to get the exact details of the movies you want to watch. A simple Google search may be the easiest way out but that's just raw data compiled to give you an idea of what you are in for.
Enter IMDb – the international world-wide sensation of the movie realm. This amazing Android app tells you everything, and literally everything you need to know about the movies you have watched or plan on watching. You can see details about a movie's past, its future and what its development status is as you read it at that very moment.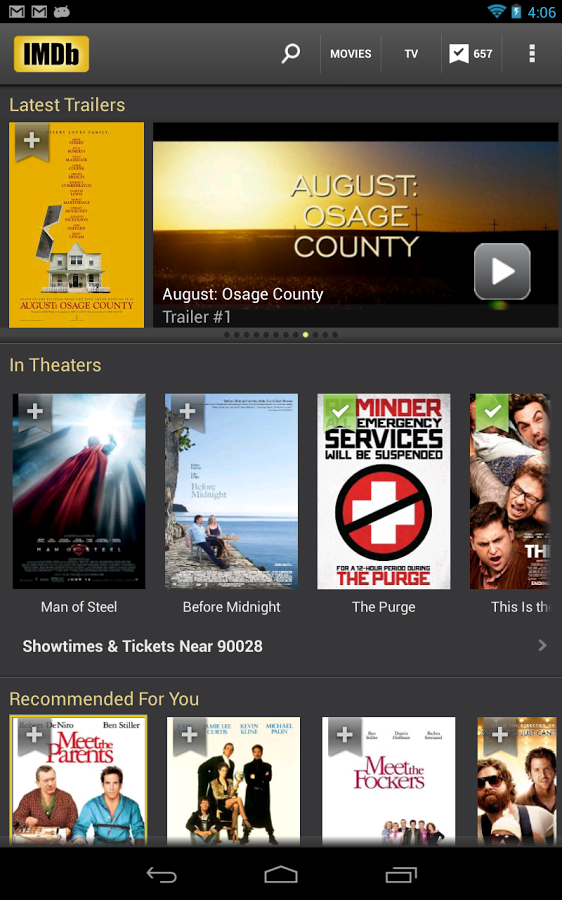 International Movie data base is a dedicated place on the internet built exclusively for movie buffs, which is now available on your Android device in order to give you everything about the movies you love and a lot more in the palm of your hand. How can it be said so confidently? Its extensive set of features, information abundance and highly active community of movie lovers will make you never want to visit another movie-based website again.
Take pride in using the largest collection of the world's movie data base with the following:
–       Over 2 million movie and TV titles and their descriptions
–       Over 4 million celebrities, actors, actresses, directors and other crew members with an 'about them' and 'other movies' section added in there
–       Sign in with your IMDb account or your Facebook account and rate the movies in stars
–       Check out all the latest Movie trailers
–       Be sure to peep into the user reviews for movies and TV shows too
–       The best professional and user critic reviews for movies and TV shows feature right as the highlight of the movie you are in
–       A little deeper insight with quotes, trivia, goofs and behind the scenes footage on movies and celebrities involved in them
–       Forgot the movie you checked out last week? See your browse and search history on IMDb
–       If that's not all, you can even look up movie show times at local theatres near you
–       Spoil yourself with TV listings for your local time zone
–       Comprehensive coverage of the latest and upcoming movies
–       Get all access to the latest entertainment news from hundreds of media outlets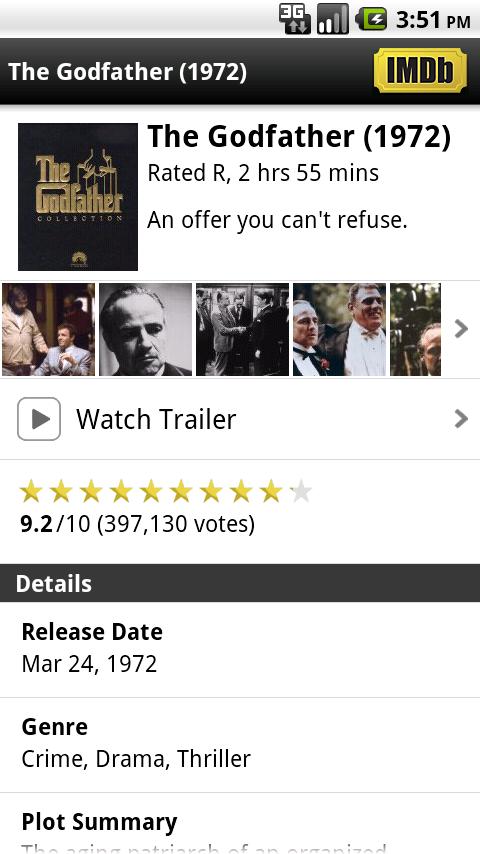 –       Choose "notify me" on titles and names that appeal to you and be notified of trailers, photos, show times, and news
–       Explore popular charts and user-made lists
–       Academy Award winning Best Pictures
–       See the IMDb Top 250 movies of all time updated frequently
–       Most popular movies and celebs of the day on IMDb through MOVIEmeter and STARmeter
–       View bonus content such as information on TV shows, celeb birthdays and a lot more.
So even scanning quickly through the above, you know the movie buff inside of you is already itching to press the download button for this cool app. IMDb will help you rise and shine making you the walking talking power and knowledge powerhouse of movies of the past, present and future. So what are you waiting for? Get it for your Android device post haste!