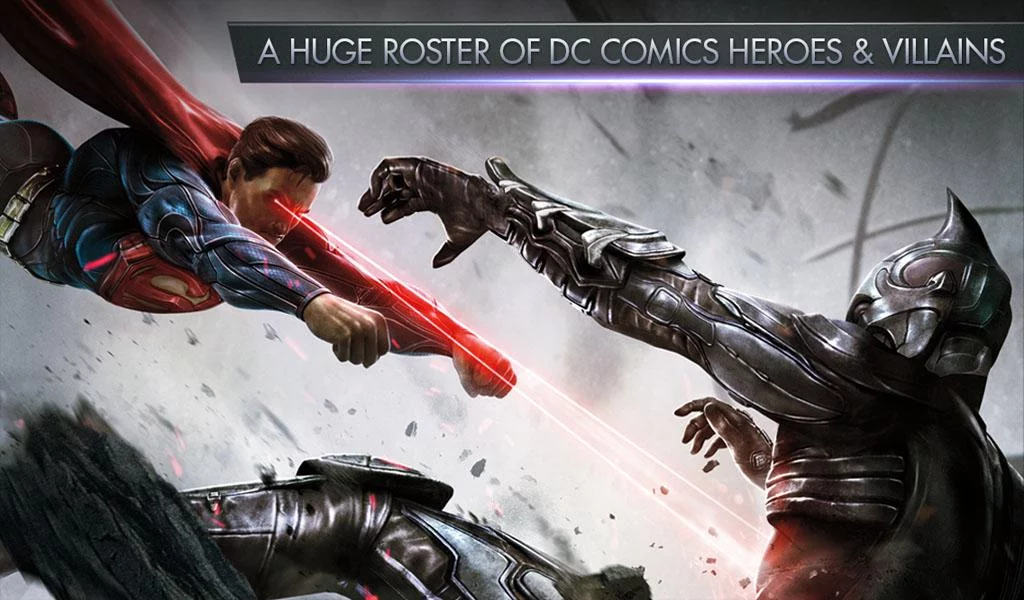 DC Comic fans rejoiced when Warner Brothers finally released an Android version of the popular Xbox and PS3 game, Injustice: Gods Among Us. However, not every console game can make the smooth transition from a console to the touch screen of your android device. Fighting games in particular have a disadvantage and Injustice: Gods among us is definitely a victim of that.
Having said that, Injustice: Gods Among Us Android app isn't a bad game at all in its mobile avatar. Its great graphics and solid gameplay make it quite addictive. However, if you're expecting it to be like the original console experience, you will be disappointed.
The mobile version of Injustice also somewhat lacks the powerful storyline found in the original version. However, you should ideally look at this game as just a downloadable extension of the original instead of a full-fledged adaptation. It's basically a fighting game with all 3-on-3 battles. The game drops you right smack in the middle of the battle.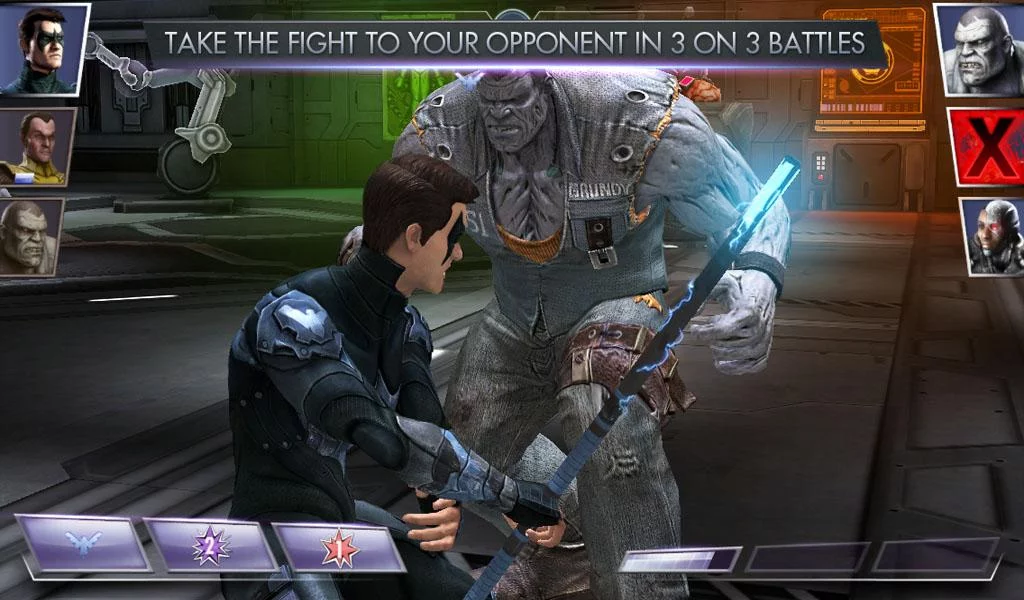 The game works on a card system. You buy Character cards which you buy to use the characters. Each card has a certain amount of energy, hence limiting gameplay. However, each cards energy rating is different thus you don't have to stop playing, just pick another card to take its place.
Each character has a unique set of moves, stats and advantages, thus making experimentation with your team of 3 quite fun-filled. You can strengthen each move by buying the level ups for more damage. Each character has a set of 3 special moves unique to them which they can unlock at different stages. Every special move has a different way of being used – either sliding up/down/side or rapid tapping, etc. Blocking can be accomplished by using 2 fingers on the screen.
Now, the cards come in 3 different levels – Bronze, Silver and Gold.
The Gold cards, obviously being the most expensive of the lot and having the maximum amount of health and damage. These cards can be bought using points which are earned by playing the game.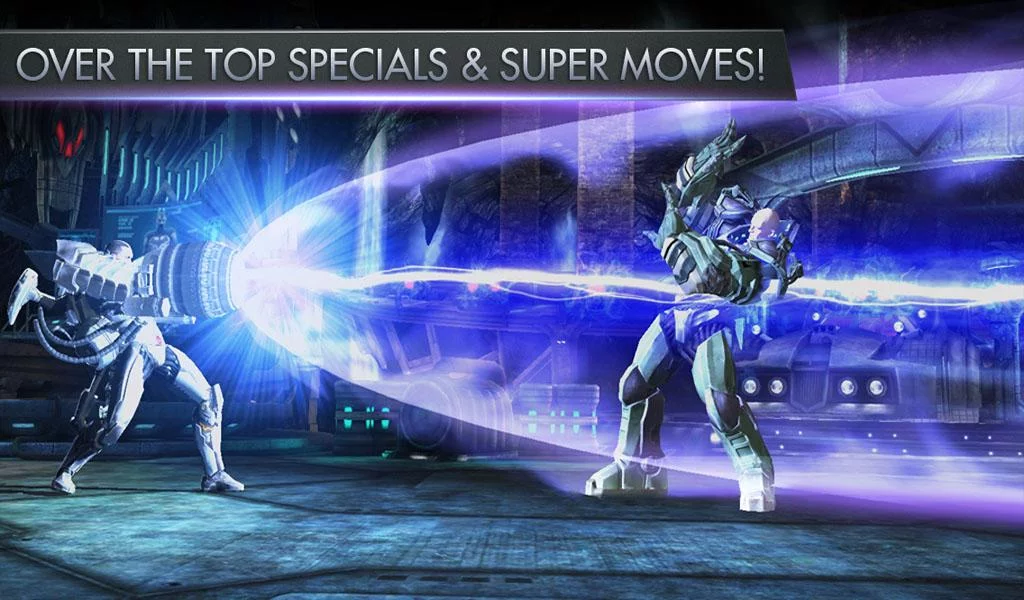 In addition, the game offers something called 'Support Cards'. These cards are specific for certain characters, offering a bit of a bonus to your character card. For eg – The 'Black Canary' who doesn't feature as a playing card by the way, is a support card that gives all Green Arrow Cards bonus energy regeneration.
The game has different chapters, which you have to go through. You will have to fight your way through different arenas against other teams. At the end of the chapter, you will face a mini-boss and a boss. Each chapter also has a Starred Level which gives you bonus XP as well as points.
Another cool feature of the game is the fact that you can link the Console game and the Mobile game to unlock certain rewards. You can do this by logging onto/creating a WB id. In addition, you get a daily bonus for logging in.
If you're a DC Comic Book fan, you should definitely give the game a try. Help your favorite superheroes fight crime by downloading this app from Google Play Store today.