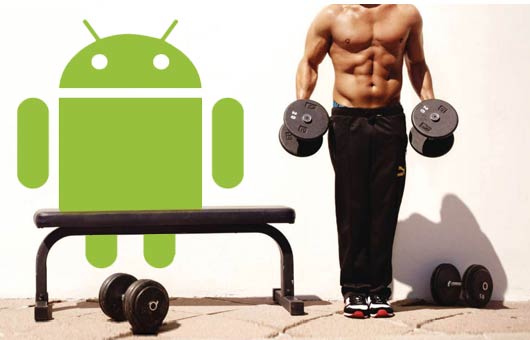 Pesky holiday pounds and ballooning waist size giving you trouble? Are you unable to follow your daily routine because your body fat comes in your way? Feel the extra weight is eating up your stamina? Wait no more. No, this isn't just another late night cheaply produced informercial we're pushing out with lofty promises. You're still going to have to sweat it out and work hard to shed those pounds; however, you can now accomplish this goal with twice the efficiency as you would do otherwise. We bring to you a modest weight loss app named Lose It on the Android platform that is set to get you in shape in no time by giving you all the health monitoring tools you could possibly wish for in your path to ultimate fitness.
Developed by FitNow Inc., Lose It is one of the few comprehensive weight loss apps that are well-researched and backed by several leading experts in its field. The critical acclaim is quite justified when you consider how thousands of its users are already raving and explicating how well the app delivers on its core objective and how they've turned their lethargic lifestyles around. It is based on the tested theory of calorie tracking and peer support.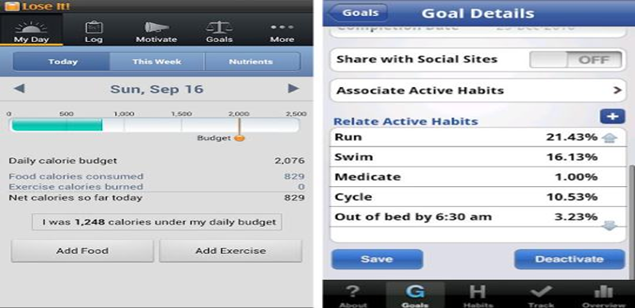 The Lose It app usage to start off is fairly simple. Launch it and tell Lose It all about your body characteristics, your weight and diet, your exercise routine, how much you walk in a day, etc. in order to get a personalized analysis of your health state and a suitable fitness plan to follow accordingly.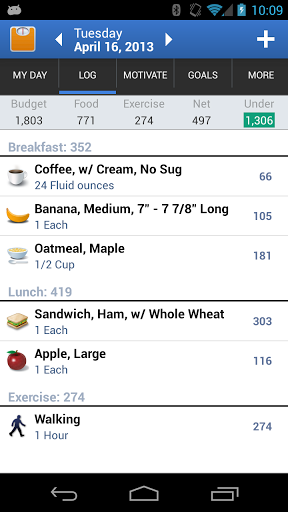 Lose it has a detailed list of groceries  and a food database that has thousands of restaurant, grocery store, and brand-name foods, all researched and validated by the Lose It! Team. You can log in this activity on the app and online as well.
It then comes up with a detailed plan for you whom you can follow and over a period of time you will start seeing results and walk your way to fitness.
From time to time keep adding the changes you see so that Lose It can alter the fitness plan it makes for you.
The calorie counter is intuitive and easy to use and keeps you well in track of your daily budget.
Further the app comes with a barcode scanner to make tracking of food stuffs easy. Scan the barcode on the food stuff and add it to your daily meal, if that foodstuff is a part of it of your daily diet.
Now with the prepared daily meal plan and the calorie tracker you are well informed of your progress. But what about when you lose your motivation to get rid of that unnecessary weight? Now you can use Lose It to turn your workout routines into a fun-packed exercise regime that you'll never want to miss again. Join the fun and play the game by being part of the group that trains together who are actually competing to win the game. The game that ensures everyone's a winner with a good amount of weight being lost by everyone.
To add to this, you can track the performance of others in the group and see where you stand.
To push yourself all the more, set goals and keep a check against them from time to time and to help you with this, let us take you through the primary set of goals you can set via this app: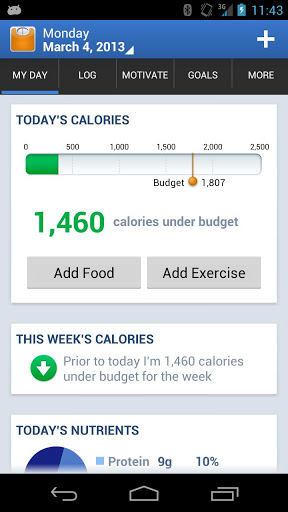 -Body Fat
-Weight
-Sleep
-Nutrients like Carbohydrates, Fats, Protein, Fiber and Sodium
-Hydration
-Steps
-Exercise in Calories and Minutes
-Nike Fuel
-Measurements of the Neck, Hip, Waist, Bicep, Thigh, Chest
Share all your achievements on Social spaces and tell the world what you're up to. They will definitely be in for a surprise the next time they see you and pretty soon you might just be the fitness guru they ask tips for looking at your splendid weight loss performance.
This diverse and feature-filled app may be very comprehensive and detailed in some aspects for basic users to effectively utilize; however, it is only 15 MB in size and is absolutely free in the basic version available on Google Play Store. If weight loss is one of your goals, just give the Lose It app a whirl and look fit and fabulous once again!