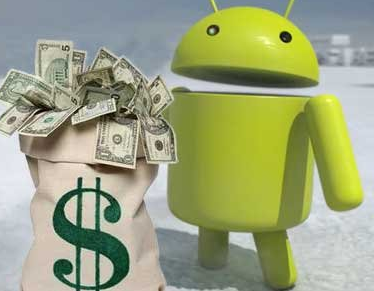 If you are not from a finance-based educational background, then it's highly likely that the world of finance and all its intricacies seem like an endless ultra-convoluted treasure hunt. Unfortunately, even if you are a dual degree graduate in finance, there's not much that can help you figure out the unpredictable roller-coaster nature of the financial world. However, if you approach your financial endeavors with a little bit of knowledge and wit, then you might just find yourself enjoying a comfortable early retirement with all the money you made by applying your wits at the right moment. Luckily, the evolution of technology has played a major role in giving traders and analysts a much better and accurate perspective of what to expect in the financial markets in the near future. Information is power and timing is the key to success in the financial world. This is why many stock traders and analysts have decided to jump on the smartphone and tablet technology bandwagon to keep them on track with the latest developments in the financial world on a second-to-second basis.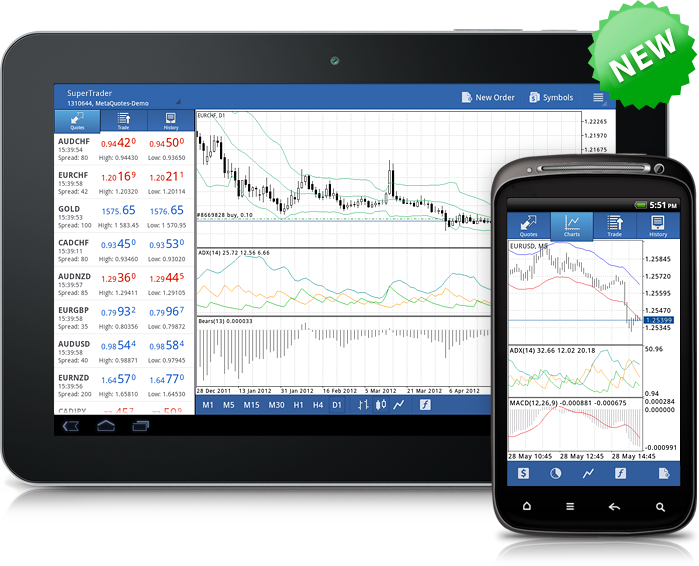 The MetaTrader 4 app for Android is one of the most proficient and popular Forex trading platforms available in the market today. It is your one-stop destination for keeping track of your trade orders and gives you a clear insight into the financial world using a massive variety of financial instruments. You will be surprised to know that the MetaTrader 4 app's valuable financial services are absolutely free of cost for both Android smartphones and tablets.
The MetaTrader 4 trading platform has support for over 10,000 servers of various brokerage firms. Using this application, you can easily manage your account, trade in the financial markets, and have a comprehensive analysis of the financial market with the help of the latest updates. It has a major competitive edge over other trading applications especially considering that it can serve over 10,000 traders working with multiple accounts at the same time. MetaTrader 4's brokerage services are not just limited to Forex, but can also be used for the CFD and Futures markets.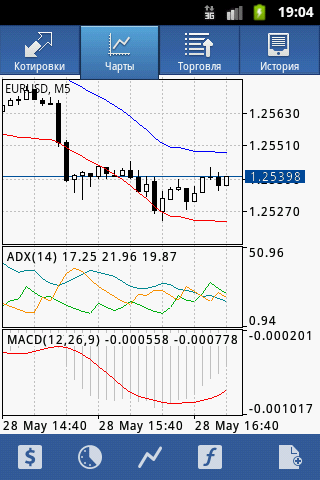 MetaTrader 4 is renowned for implementing the best IT industry software and maintenance standards by using a combination of distributed architecture, convenient mobile trading, strong security system and efficient automated trading solutions. To get started, all you need to do is download and install the MetaTrader 4 Android app from Google Play Store for free. Once you have done this and decide to run the app, you will be taken to the app's main screen where you have the option to register either a demo account or set up an account with a supported broker. The demo account is a fantastic option for amateur traders and analysts to test their financial skills and luck without putting their personal income at risk. You will now be directed to a quotes screen showing you the real-time prices for any currencies that you want to see.
MetaTrader 4 has a silky-smooth and highly user-friendly interface that seamlessly integrates a diverse variety of financial instruments and functions without any hassles. The top of the app homescreen provides easy access to 4 essential functions:
The trade screen is the primary hub to manage all your trading orders and pending orders. By simply tapping the trade tab, you will now easily be able to track your trade profits and losses and their margins anytime you want. You can also customize your trade order further by checking and calibrating the "Stop Loss" or "Take Profit" options. This will help you prevent unnecessary losses on your stocks and ensure a more strategic exit when you have achieved your target profit margin.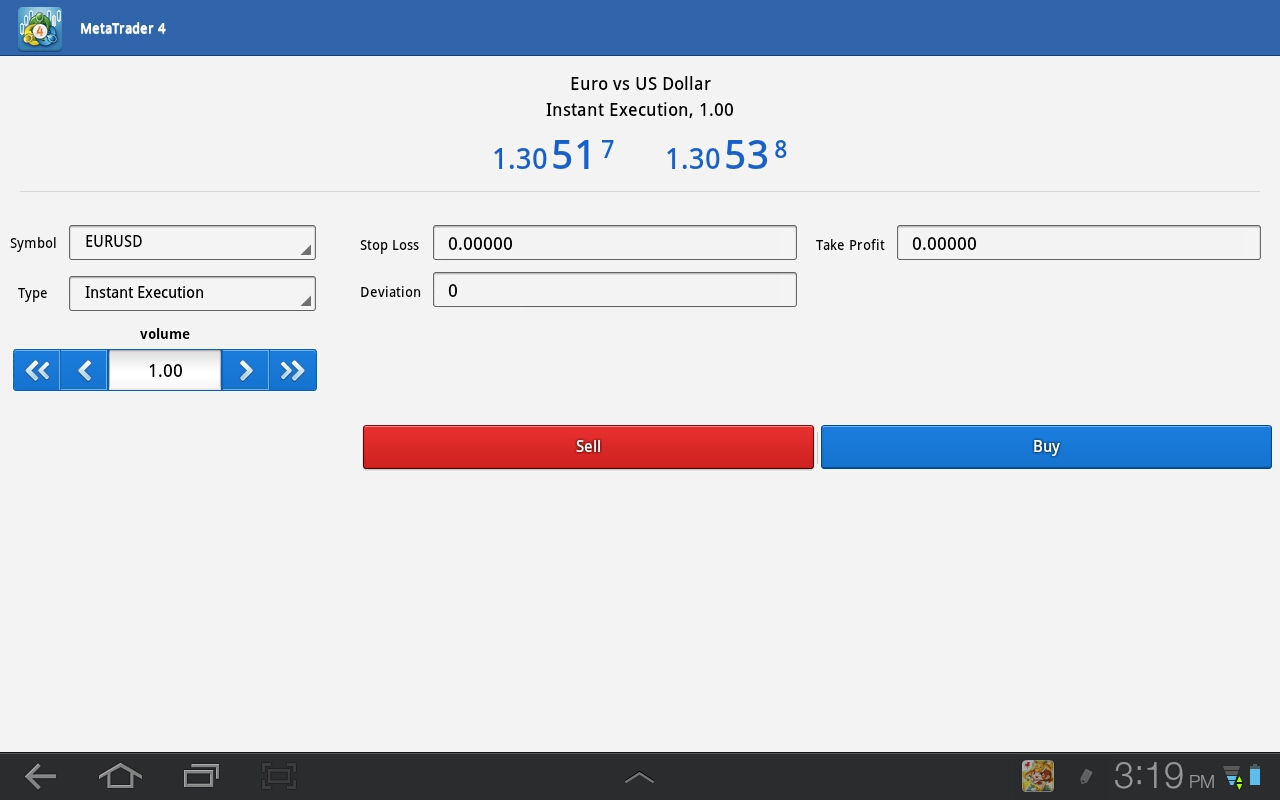 MetaTrader 4 offers a great visually appealing set of real-time charts with good zoom-and-scroll features represented via 3 chart types: Bars, Line and Japanese Candlesticks. MetaTrader 4 aggregates information using 30 of the most popular and efficient financial instruments available in the market 30, such as, Relative Strength Index, Money Flow Index, Envelopes, Force Index, MACD, Moving Average, Momentum, Moving Average of Oscillator, Commodity Channel Index, Standard Deviation, Williams' Percent Range, Stochastic Oscillator, and many more.
MetaTrader 4's goal is to become the gold standard platform for trading across the world. This is why the MetaTrader 4 Android app offers both multi-currency and multi-language support in order to ensure uniformity in the performance and effectiveness of its services for every trader. MetaTrader 4's ingenious Application Program Interface allows the app to have cross-platform functionality and smooth integration with any other systems. You can also gain easy access to a few ready plug-ins that can help you manage different operations of the MetaTrader 4 platform with more proficiency.
The MetaTrader 4 mobile platform is one of the most convenient and efficient app for financial traders and analysts. Its all-round excellent features make it not just an ordinary finance app, but your very own portable financial assistant that happens to work absolutely free of charge and available whenever you need at the touch of your Android screen.