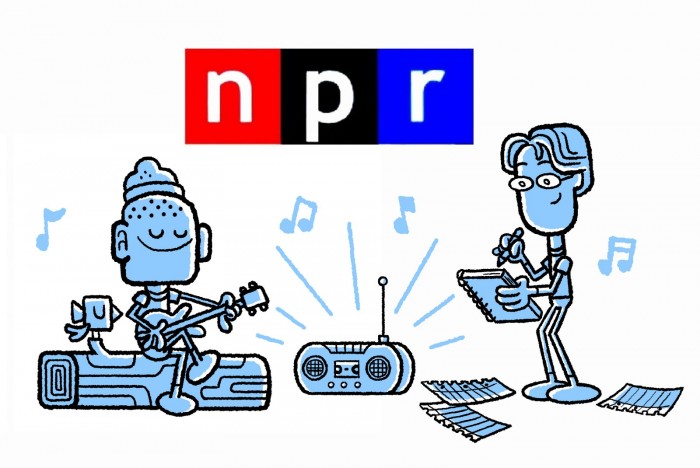 "No, this song is stupid. This one is my mother's favorite, my sister danced at my cousin's wedding to that one. Oh my god! I do not want to hear the football commentary; I am going to watch the repeat telecast tonight with my boys. Some beer and pizza, the works. This news reader is so drab, who would want to hear the news if she keeps talking in that flat tone. I bet she hates her job. Ha-ha, I hate it too! This station is playing some good old classics, too bad I am not into that stuff. The radio sucks! Not even a single station is playing something I want to listen to. Boredom here I come, the journey is long and I forgot to carry my music."
The above monologue is said by you and you and you as well. It has been said by all of us at some point or the other. A lot of us have been stuck with the radio just not being kind to us and playing everything but what we like. It is not the radio's fault. It is ours! Why have we still not downloaded NPR One? God helps those who help themselves. I am not trying to sound preachy or anything but we do not need to create an app that connects us to a stream of public radio news and stories cruated for us, it has already been done in the form of NPR One. All we need to do is download it! So let us download it because it provides us with great storytelling and rigorous reporting that informs, engages, inspires and surprises—from the ends of the earth to our own city or town—available to us whenever, wherever. It is a public radio made personal which provides a handcrafted experience.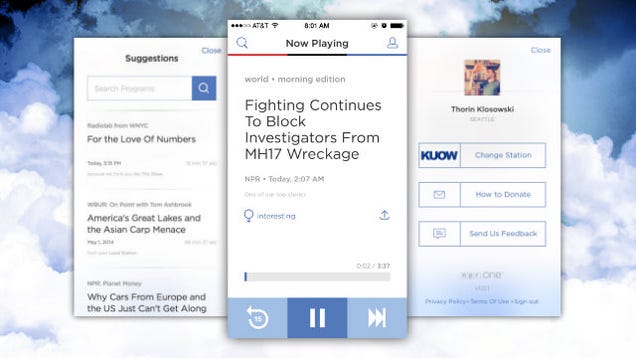 NPR One starts with the latest headlines then moves to a flow of stories that matter—stories that increase our understanding, create connections, enrich our life and enliven our mind. All of which are thoughtfully curated by hand, every day.
–You are in control. Or not. 
Just pop in the ear buds, tap the phone and NPR One starts flowing. But now if we want to pause, skip ahead, rewind or share a story with friends, we can do that too and all from a simple app.
–Personal, not prescriptive.
Though our stream is personalized to deliver the stories we want, we will still hear the top news of the day and stories we had no idea would captivate us. We may journey around the globe and into the most interesting corners of our community—serendipity making our world bigger and smaller at the same time.
–Connected locally. 
Even with the breadth of public radio at our fingertips, we will not lose touch at home. Local news is woven seamlessly into our listening experience. Local stories, locally reported, are delivered daily. Community is everything.
Features: 
– A personalized stream of NPR and local station news and stories
– Skip, rewind, pause and share
– Search for favorite shows, stations and podcasts
– International, national, regional and local content
– A simple, intuitive interface
When this simple application has so much to offer, what are we still waiting for? Let us download it right away!!