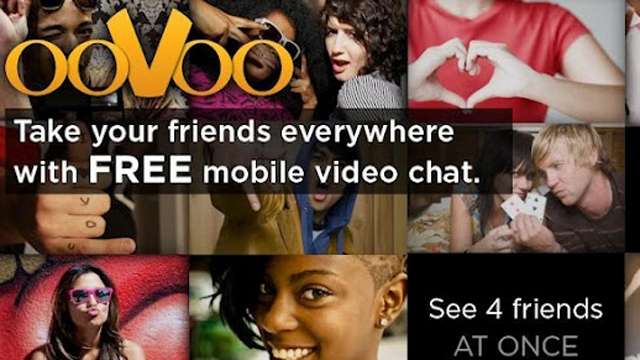 Welcome to the new age world where the video calling just as you once saw in the Jetsons comes to life! Now we've all heard and seen and used Skype at one point in time in our lives and ooVoo being a similar such app is a great for video conferencing and chatting though videos and images.
ooVoo been designed by the parent company ooVoo LLC, is an  Android app that has been awarded the Best Social Networking App 2013 Tabby Award, Best App Technology 2013 Appster Award and Best Android App of 2011 PC Magazine is pretty much set to take on Skype, and to a large extent already has.
The typical interface of the ooVoo app is designed in a black and orange color scheme. The app is extremely attractive to look at and has been designed to give a killer user experience. The graphics are super neat and contacts appear in small circles in the backdrop of the city giving a homely feel.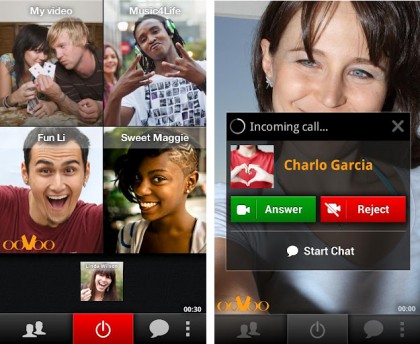 The ooVoo app starts off by showing you your ooVoo community with the people in it and whether they are online or no.
To chat with them, click on their face and you're good to go.
Now if you are a large group of friendsm ooVoo allows you to add up to a total of 12 people in a conversation including you for an online digital experience of the conventional 'hanging out'.
You can make a voice call or a video call and all of this is for free.
The ooVoo Android app works using the internet of course and works perfectly on 3G, 4G, Wi-Fi and LTE connections.
Now the app allows basic conversation with talking to contacts through the app but the level of detailing to ease your communication is highly commendable. The ooVoo app comes with an echo cancelling feature where the noise disturbance is narrowed down to the bare minimum.
One of the more impressive cutting edge functionalities that are a part of this app is the proprietary tool, which is designed and created by the ooVoo team. It essentially adjusts for packet-loss on low-bandwidth video calls, which eventually helps in delivering the highest quality video chat on mobile and all of this without increasing your data consumption.
The research gone into this nifty Android app is deep, and with cutting edge features built into it, it makes for a solid mobile and tablet video conferencing experience.
The popular most Android devices boast of a high quality 1:1 video call with the quick Wi-Fi signal catch integrated into the app.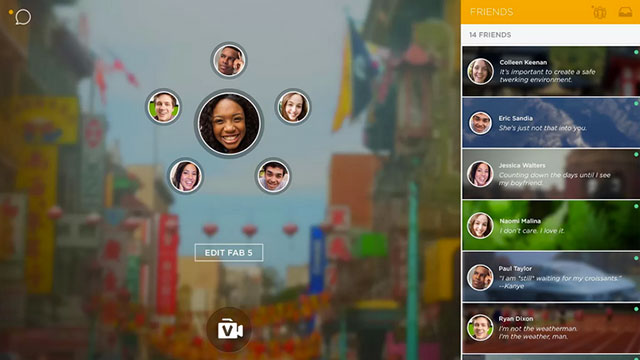 You can add in your 'Fab 5' – 5 favourite friends on your speed dial list and view these contacts in a full screen profiling view as well. The ooVoo app allows you save video status messages for your friends.
You can also send them a text or send across a video message to spark up the interaction a little bit.
With over a million satisfied users of the app, ooVoo definitively deserves a shout-out and a try-out too with all the high end technological path breaking innovations gone into it. If you're looking for a great alternative to Skype, ooVoo is an app that must definitely be on your download list. Get it from Google Play Store today and reinvent your video conferencing experience.