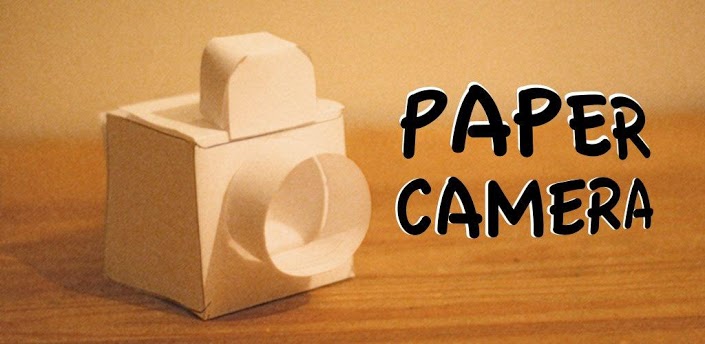 We are all well aware that the Android app world is replete with a host of camera apps. The reason why we speak about so many of them is that they are all so competitive and have so many features that it is unfair not to have you appreciate and eventually witness their ever so wonderful effects. From this multitude of camera apps, there emerges a state-of-the-art Android camera app that can best be likened to taking the red pill in The Matrix movies. Only in this case the red pill is named Paper Camera. It is an app that can transform the world around you into the set of Alice in Wonderland with its unbelievably creative effects and textures.
Paper Camera is an extremely useful app, especially if you're a photo freak. While these may be added effects in other picture apps, having them in an entirely different app as a singular feature evidently highlights the inner detailed effects and the tricks the user can perform with these apps. The below app is a perfect display of how well camera apps are taking the Android app market by storm.

This ingeniously designed app has 11 visually striking effects that will make your Instagram filters look absolutely amateur in comparison. They can make your picture look so different that it doesn't even look like a picture. These also have added touch ups and settings within the effect. Let's take a look.
Sketch up: Looks exactly like it has been drawn using a pencil by a professional artist.
Acqua Ello: As the name suggests, gives a watery effect to the picture.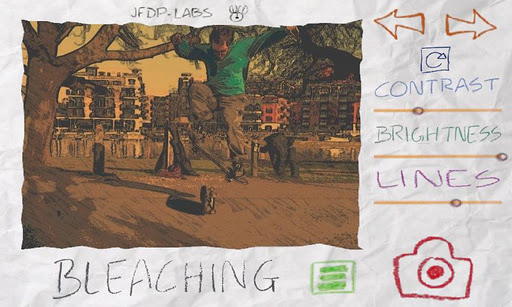 Old printer: From the times of the dot matrix printers this effect gives you the kind of output the printers from the start of their time gave you.
Neon Cola: Imagine splashing random colours on a piece of paper and cover it with black. Then draw a design using a semi-sharp instrument like the edge of a ruler. The colour from behind comes up with a black background. This is exactly that effect.
Contours: A perfect blend of the two extreme colours of the spectrum, Black and white and varied effects within it.
Bleaching: A bleaching effect with an orange theme and layout with beautiful orange hues dominating your picture for a peppy vintage effect.
Gotham nor:-  A darker version of the Contours effect that looks more embellished and splashed with shades of grey, black and white
Granny's paper: The classic Granny's paper that gives it the typical famous Instagram vintage look.
Half tone:  Displays images not to the fullest of its color capacity and presents partial tone that gives it an old fading effect.
Pastel perfect: We've all used oil pastels at some point in time as kids. Imagine that very effect in a camera. And yes, it's valid to have wanted this app to exist back then.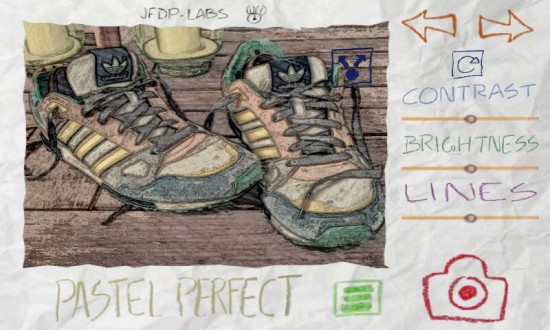 Andy's pop: Four images in different color scales all packed into one window.
Comic boom:  The coolest effect in the book Comic boom, makes you look like in you're in a comic strip.
These images, as all other apps provide, can saved by the user to be shared with their friends and family via Facebook and Twitter. The user can also take videos in the same mode. Imagine a walking comic. Pretty cool isn't it?
The best part about the app is that it gives the user a feel that he is using a piece of paper and thus the name.
With a 4.5 star rating, Paper Camera is a must-have app for both casual and hardcore photography enthusiasts. Unfortunately it's not available for free, but with the effort put in by the developers, it is worth every cent of its $1.99 price tag.