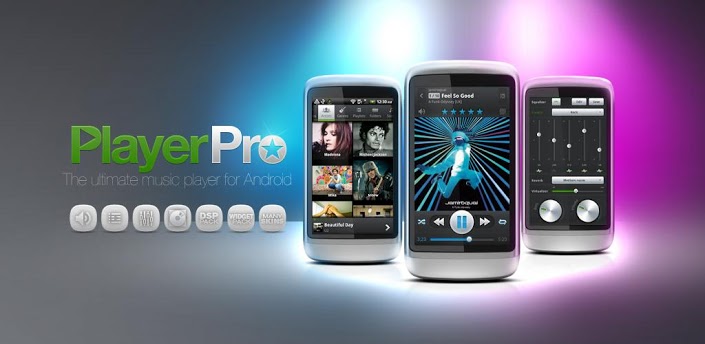 Music fans love to stack their favorite collection of  tracks in their smartphones and dive into it regularly, bobbing their heads gleefully to their beloved tunes. Although, the Android app market is rich with thousands of music apps, there are only but a handful of them that offer equally efficient video playback and music playback in the same app. Enter PlayerPro – a music player app for your Android device that blends those two features with absolute perfection to give you a service that far surpasses its peers. It has consistently ranked among the top 5 music apps in the Google Play Store.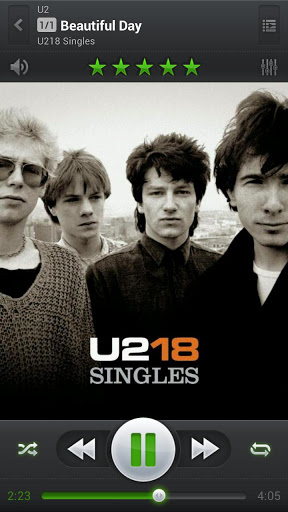 Music players today consist of the usual mp3 and mp4 format configuration and a few features here and there. PlayerPro on the other hand, brings to you a world of a unique music experience all at the ease of your fingertips. With a host of free plug-ins and an intuitive interface, here's an app that lets you enjoy true music feature integration on one easily accessible platform.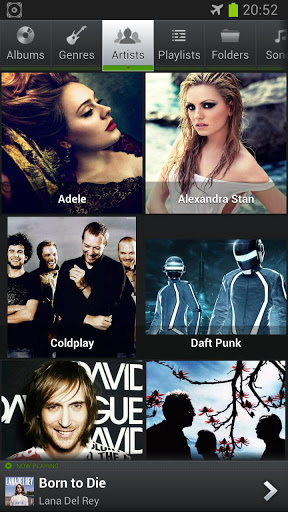 This music app packs quite an impressive list of features.
You can pick your own album art if you don't like the one the sing already came with from online, the Gallery app, ID3 tags, or album folder.
Reverb effects (large hall, medium hall, plate, small room, medium room, large room).
The additional DSP plugin for Android  also has a 10 band graphic equalizer with 15 customizable pre-sets, with pre-amp and gapless playback
You can alter the user interface by installing 20 free skins all to match your musical whims.
For the audio engineer inside you PlayerPro has a 5 band graphic equalizer with customizable pre-sets, Bass Boost effect, Stereo Widening effect.
PlayerPro automatically downloads any missing album art and places it in the right location.
To know what others are thinking about the artists you listen to there are reviews on each of these artists you can scroll through.
You can use standard ID3 tags to download and sing out the lyrics of your favourite songs.
Choose between List view of grid view
If you've got videos PlayerPro is equipped for that too.
Tag Edit the title, album, artist, year, genre, comments etc.
You can play music according to genre, album, artist, playlists, folders and a lot more.
See Music stats and smart playlists with recently added songs, Top rated, Most played, recently played, Least played etc.
You can choose between two lock screen widgets with many customization options such as:
1)      unlock slider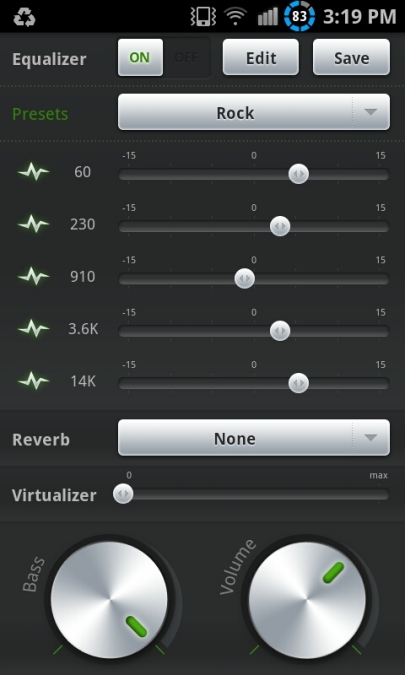 2)      sound Toggle
3)      skip tracks using volume buttons
4)      swipe gestures
5)      background selection
6)      controls selection
7)      time display
8)      skin selection
Share text notifications, album/artist artwork on your social channels like Twitter, Facebook, Gmail and Picasa.
You also have a choice of 5 different home screen widgets ranging from 4×1, 2×2, 3×3, 4×4, 4×2 size ratios. All these widgets are customizable.
PlayerPro also has headset support as you can customize long press and double/triple Take advantage of the cool swipe gestures by swiping album art to skip songs, browsers: swipe left to play next, swipe right to play last).
You also have 6 different skins to choose from with options to display the artist picture instead of album artwork, option to display ratings etc.
PlayerPro also supports a sleep timer with fade out.
You can also search for a song using the voice search support instead of typing it all out
Shake your phone to move to the next song or the previous in different motions.
So that's your feature filled power packed Music player app that lets you do almost everything you want a player app to do. Reviewers on the Google Play store have given the PlayerPro app a decent average rating of 4.6 stars. So what are you waiting for? Go get it today.