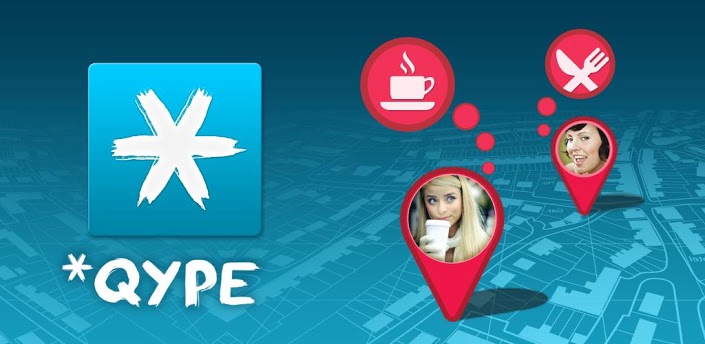 GPS has enabled users to locate themselves anywhere and everywhere they go. With the advent of smartphones and tablets, this technology is finally beginning to realize its true potential. Gone are the days when you would have to routinely stop and ask dozens of people on the road for directions and seek reassurance every mile or so. Luckily, Android apps have taken GPS technology many miles ahead by introducing a variety of innovative navigation apps for your convenience.
QYPE is one such overachieving Android app that promises you navigation enlightenment. The features highlighted by it are brilliant by themselves to act as a finder in distress when you need it the most.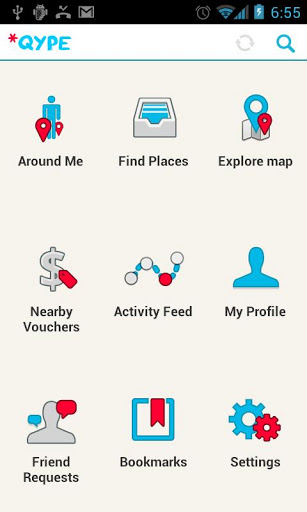 QYPE gives you specific GPS tracked location of places such as:
Hotels
Hospitals
Restaurants
Doctors
Malls
Bars
Shops
Main roads and streets
Police stations
Eateries
Gardens and Parks
Beaches
Theme Parks
Clubs
QYPE has a lot more comprehensive and detailed set of places to offer.
In addition to this, it has an inexhaustive list of reviews and ratings on each place, which are all provided by dedicated users of the QYPE app in order to extend a helping hand to others using this wonderful app. It's just like being the good Samaritan who guides you on the road in a virtual world.
This gives you detailed insider information that you need to know and that the internet doesn't provide you with otherwise.
You can easily find your place everywhere you go with personalized recommendations on the app. The categories go on and on with about 850 different kinds of places to visit with a lot more places within each category.
Look for over 2 million in-depth and personal reviews that you can refer to covering 166,000 cities and towns all across the world.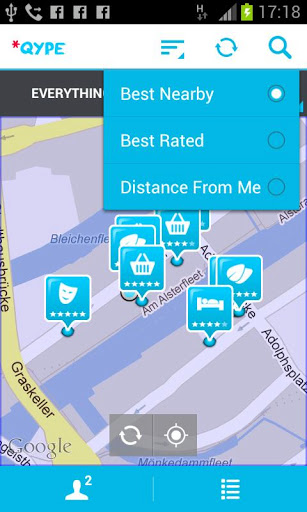 Get the address to the place, the phone number for reservations if required, photographs of the place for you to see before you check in and useful links as well.
Even the remotest of areas can be located with the new Map explore feature.
In fact, the feature of high definition zooming is available as well to help you know and get the best location to where you want to go with great precision.
Android 2.2 onwards the app supports Push Notifications.
This is the best thing you can do to keep in touch with everything new happening, whether it is a new place opening up or anything else.
Get information from your group of friends and family by viewing which places they have checked into. Hence, you can even track them to a particular place they are visiting so that you can catch up or surprise them and never miss them when they are nearby.
You are invited to check-in championships and never miss them with push notifications. Contact requests as well are received through push notifications itself.
While keeping the great speed the push notifications enable you to get notifications and uses bare minimum battery so that you can still gain all access to the announcements on your phone.
You can see your own profile and the photos you uploaded, the friends you made, reviews written by you, badges you earned and the championships that you won. Set a status and show the world of QYPE what you are up to.
See what is best in the area and have it all at your service at the touch of a button on your Android device. With QYPE, the whole world is your adventure map and you are its glorious explorer. So don't stop now. Download it from Google Play Store today and get exploring!