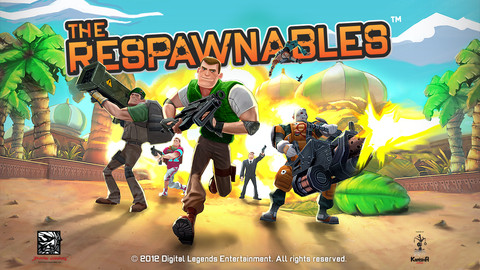 If you are looking for a gripping third person shooter game with oodles of fun in the mobile platform, Respawnables is one that you cannot afford to miss – Cartoony, yet engaging! Released towards the end of 2012, this game has remained a people's choice for almost a year now. Developed and designed by the famous Zynga studios. It has recently received updates via the Google Play Store.
Getting into the Respawnables World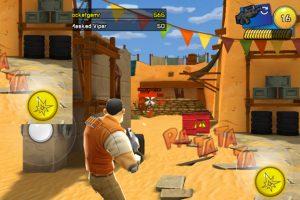 It is a fun game with comical graphics and has its epic moments, and at the same time it is action packed. The gameplay follows a simple ideal which states – Run, shoot, laugh and respawn! Win or lose, the game is all about addictive shooting action backed with elements of fun. Some of the attributes that make the game worthy are –
High quality 3D cartoon style graphics and colorful display visuals
Fast paced game time with loads fun time
Simple user interface and smooth game controls
In game achievements that can shared via Twitter and Facebook
Lots of unlockable content and extensions
More than 50 customizable items with unique features
There is a skill tree that indicates the progress of the player
There are gadgets, maps, boosters etc; everything one can expect
There are different types of game modes that inexplicably add to the mojo. Enthusiasts seek such characteristics in a game and this one game in point has proven to be outstanding. Lists of available modes in details are as follows:
Offline Campaign mode

– There are more than 100 single missions to play and complete. There are separate short battles also.

Online Multiplayer mode

– Online matchmaking games are seamless and smooth in connection. A user can play and compete with their facebook friends on team battles. Wi-Fi and Data is enabled.
Gameplay
If you wish to play a game wherein you can strafe behind walls and execute suppressive fire at your enemy and simultaneously laugh at their comical downfall, then Respawnables it is. The logic in this game is to gun down as many enemies as possible within a given time frame to complete a level. Once you die, you respawn shortly thereafter.
There's a virtual joystick to control the camera movement as well as the shooting – Yes, it can be disadvantage but considering the nature of the game, it's fun and doesn't matter to many. The graphics look like Serious Sam of PC platform and this game isn't much different from its PC counterparts either.
The Downside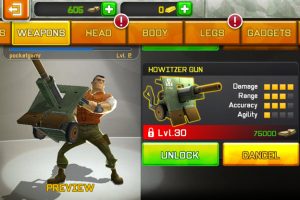 This game runs on a 'pay to win' philosophy and hence there are plenty of opportunities to make purchases. These options can boost your powers and equipments during the gameplay. However, it is only optional and we can still enjoy the game without spending a penny for a long time.
The game is free for download in the Play Store and the recommended system requirements include 1GB of free space and processor speed of 1 GHz. The latest update includes all previous bug fixes.