Hundreds of new games hit the Android app store every week. We do our best to pick out some of the best games from the lot and share them with readers of the One Click Root blog. This week, we're taking a look at the recently released Shipwrecked app for Android.
Shipwrecked is a free app that has users discovering "the secrets of the Lost Island." Lost Island? If you think that sounds dangerous (and potentially copyright-infringing), then you're right. Lost Island is filled with mysterious artifacts, treasures, and lost civilizations.
As players advance through the game and explore the island, they turn their desolate shipwrecked community into a thriving island civilization. The game promises "adventure, magic, and romance" as players create a "stunning beach paradise."
Gameplay features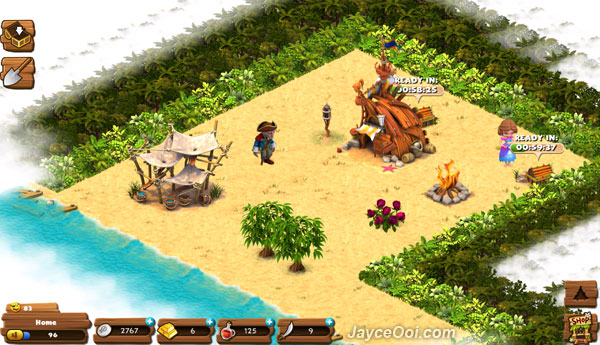 Before long, the beach on which players are shipwrecked will turn into a genuine city filled with castles, waterfalls, and all sorts of other fun structures. Players control survivors as they walk around to perform various actions. Tasks include:
-Cleaning debris that washes up on the island (debris contains valuable resources)
-Cutting through jungle using 'swords' to reveal new secrets and expand the beachside city
-Finding hidden treasures in the lost ruins of ancient civilizations
-Waiting hours to build up enough resources to explore the rest of the island
Players have to manage a number of different resources, including swords, health, gold, and silver skull coins. Silver is the game's in-game currency, and it can be gathered by planting and harvesting crops. However, players will find that 'swords' are the more valuable form of currency, since they allow players to cut down jungle tiles.
Cutting down jungle tiles will reveal new treasures, ruins, and other exciting features. But swords take a while to gather, which means players will have to wait a long time in order to fully develop their island.
Shipwrecked is one of those games that players persistently complete over time. You can leave the game for several hours and then come back to harvest crops and perform other tasks. Gradually, over a long period of time, you'll be able to dominate the island world of Shipwrecked. That might sound boring, but like all good city-developing games, Shipwrecked is very addicting.
Graphics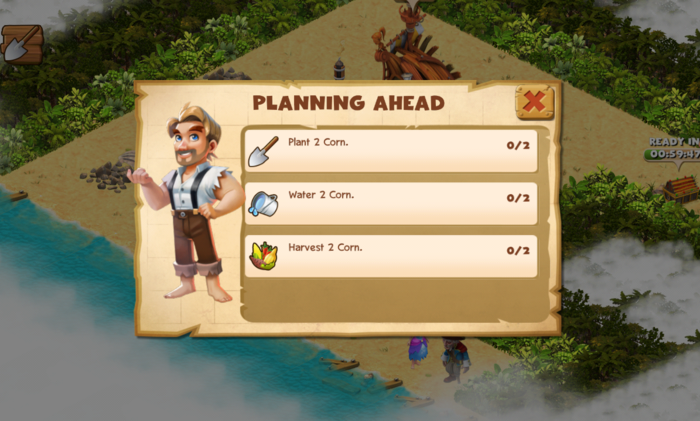 The graphics are a highlight in this game. Shipwrecked might not be as visually complex as some of the latest 3D shooters for Android, but it's an amazingly colorful game. The jungle environment is vibrantly brought to life on any Android device – even if you're not using a top-of-the-line smartphone or tablet.
Once your city starts to truly develop, the graphic engine looks even more amazing than ever before. It's fun just to step back and look at your city and the surrounding jungle areas.
Free with an in-app payment system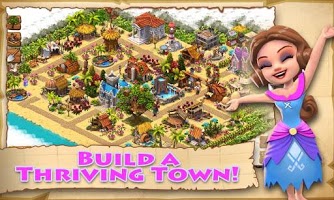 As with many free games on Android, Shipwrecked features an in-app payment option. Users can pay a few dollars in order to buy special in-game items that give them an advantage over the surrounding environment. You can buy swords, for example as well as silver and the other resources you need to advance through the game.
Fortunately, the game itself is completely free. And if you're patient, you won't need to buy anything from the in-app store. If Shipwrecked's city-building and island-exploration sounds exciting to you, you can download the app for free today from here.