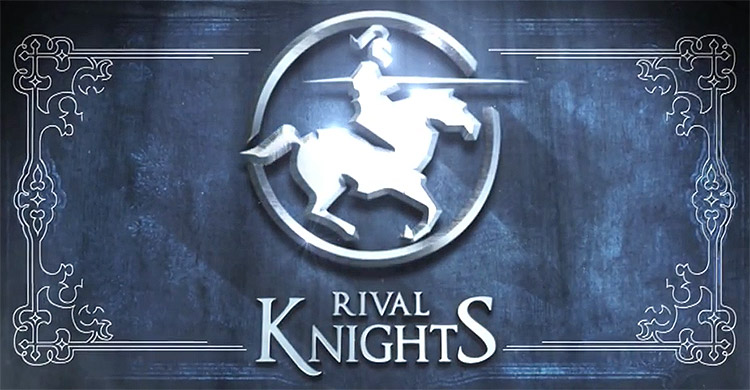 Have you ever felt that you have entered the world in the wrong era? Have you felt that you should have been born when kings reigned kingdoms and damsels were actually in distress? Have you ever wondered what it would feel like to be the knight in shining armor, literally and not figuratively? Have you ever felt that swords are mightier than guns or verbal battles (by which I mean having an argument)? Have you always loved gore? If the answer is yes, good for you but all of that is illegal and could result in a death sentence. So please do not get any ideas and do not try to convert any such fantasy into reality. And if you do, I will deny ever writing such an article in the court of law, hell, I would deny writing at all!
However if you like such games then you must download RIVAL KNIGHTS and live your fantasy by competing with other, thousands of players in games of glory and adventure.This is the most intuitive, action-packed & visually stunning knight combat game on touch screens!
JOUST LIKE A KNIGHT
– Experience the thrill of fast-paced & highly addictive jousting for free
– Sharpen your war skills with precision timing & aim
– Battle ruthless foes & rival clans across 5 leagues to seize their castles & thrones
– Embark on an adventure across the kingdom, become a champion & etch your name into history!
BONE-BREAKING ACTION
– Motion-capture animations for knights & horses immerse you in battle like never before in a free game
– Enjoy stunning, lifelike 3D graphics and dynamic camera angles
– Compete in a breathtaking environment with changing weather conditions & time of day
– Send rivals flying with real-time ragdoll physics & slow-motion effects
ARM YOURSELF FOR VICTORY
– Unlock over 120 mounts, lances, armors, helms & more
– Upgrade them at the Blacksmith to gain an edge over opponents
– Use temporary boosts wisely to triumph in your adventure
– Customize your crest to strike fear into your rivals
THROW DOWN THE GAUNTLET
– Challenge other players in asynchronous multiplayer games
– Enter weekly PvP multiplayer tournaments for glory…
– …and win King-sized rewards!
If you give this game a fair chance, trust me, you will actually feel like your kingdom needs you because these are troubled times for you & your people. Your kingdom is in debt, the king slain in war, no one has claimed the Champions' Thrones, and enemy clans are massing at the kingdom's borders. Embark on an epic quest & get ready to battle your way through intense solo and multiplayer challenges in this free new jousting game. Journey from castle to castle in search of adventure & action. Claim the Champions' Thrones with your friends. Become a legend of jousting, grab the tournament chest & save your kingdom from the hands of the awful Lord Cunnings.
Best of all, you don't need to shed a dime for this, it is free. In older times, you would have had to overthrow the king and conquer the kingdom but now all you need to do is download RIVAL KNIGHTS where you may conquer your rivals through massive multiplayer online (MMO) tournaments, clans, epic knight battles, all set in a breathtaking medieval fantasy kingdom, for free. The war for the Champions' Thrones is on!