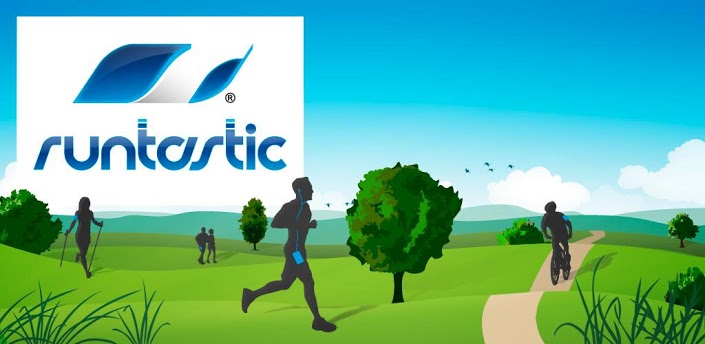 "Woah that's Runtastic!" If you're perplexed by what that meant, you should know it's a term that's soon going to be at the tip of the tongue of every tech-savvy jogging and running enthusiast. How so? Well, the Runtastic app for Android is going to ensure so. Designed for the quintessential aerobic fitness enthusiast, the Runtastic app for Android is like a virtual training partner and coach that you can carry around in your pocket as you go for your morning run.  It will make your exercising experience a one that you would never want to miss it.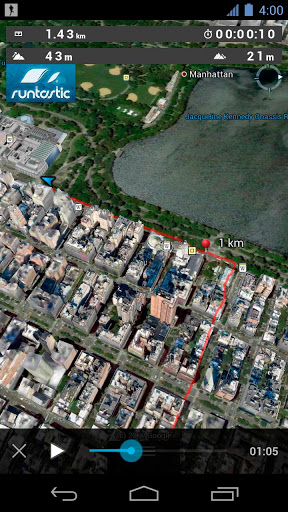 Runtastic is arguably the best exercising Android app that covers almost all the aspects of running.
Let's say you get out for a run at 7am everyday. Runtastic lets you pre-set the kind of work out you want to do on that day, be it a basic workout or a run or a jog.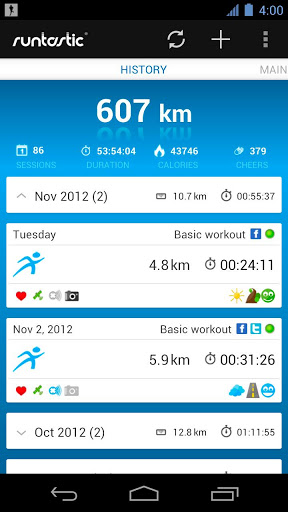 Runtastic measures the duration you have run for.
It also gives you the distance you covered and the average speed. It provides you with the weather as well so you can plan your exercise accordingly.
To make it a little more insightful, Runtastic tells you your heart rate, your calories burnt and the elevation in the course of your run.
Throughout your jog, Runtastic tracks where you are using GPS and provides you a sky view map display of the location with a pointer in the direction of where you are running. It also leaves a long blue or red trail showing your entire path covered while running.
Other than this, Runtastic also gives you statistics as to where your performance in terms of speed was the best and presents the prevailing conditions at that time so you can analyse your performance and maintain the same track record.
Additionally, it keeps a track of your performance from every day and stores every other data from that work out including the weather, the average speed, the elevations, slopes, hills, increase and decreases in the speed while running and the total distance covered.
Other than that it covers the heart rate zones in detail with Maximum and Minimum heart rate in beats per minute numbers. And gives you the fats burnt as well.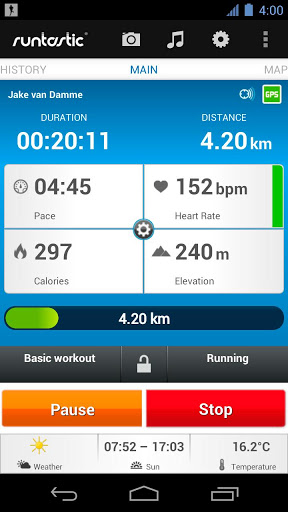 Runtastic supports Voice feedback where a voice tells you as you cross each milestone be it a kilometre or a mile.
Another great feature exhibited by this app is its proactive approach to social engagement for its users. You can participate in some healthy competition with fellow running enthusiasts by establishing your own record times over particular tracks. Or you can simply use it for a little encouragement to give you the fuel to run even more as you can hear the live cheers and voice notes from your friends and family as you pursue cardiovascular glory.
The auto pause feature stops the session while you stop to run, when say you do for a signal or to tie your lace. This ensures your speed is in check and is not hampered due to untimely stops.
The online network on Runtastic.com also gives you the best coverage of the best places to exercise so that no cars or other people interrupt you in your jog.
The colored traces feature trails your path and shows different colours for different parts of the run i.e. Colors for elevation, slopes, increase in pace etc.
The calorie goal feature helps you set a pre–defined target and tells you how far you are from reaching it.
You can configure the dashboard to show up preferred training statistics.
Runtastic also has an integrated music player to cover your training and ensure you reach your goal way before time.
So there you have it. This featured-filled app is an absolute essential for fitness fanatics who want to take their performances to the next level. It has almost every single thing a gym trainer would want packed into a neat integrated fitness Android application. Only Runtastic brings it all to you on your Android device at a fair price. So what are you waiting for?? Put those shoes on and make your calorie burning sessions much more fun.