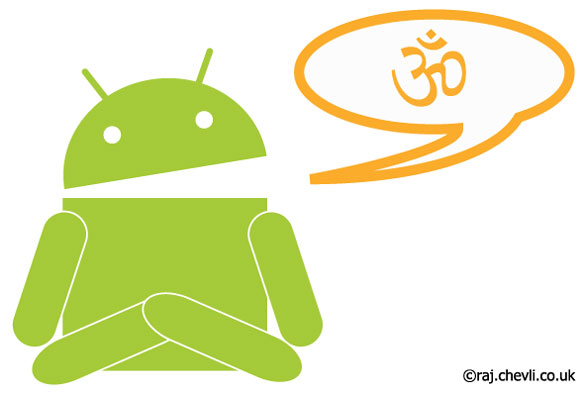 While the announcement of Google's Project Glass unleashed a tsunami of excitement among the technology enthusiasts last year, many people were unaware that plenty of Augmented Reality (AR) projects have been in development for years now. You may be wondering what Augmented Reality really is? It just so happens that the scope of the technology is just as fascinating as the name of the technology. Augmented Reality is an emerging technology that aims to change the way we view the world by layering virtual images and sounds over your device's real-time camera view and taking your everyday experiences to the next level.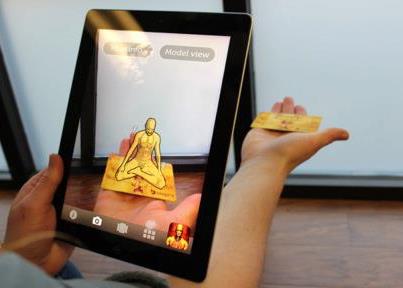 A BRIEF OVERVIEW
For developers today, the way of the future is in figuring out the best way to harness this technology with intelligent product design. This is why Android smartphones and tablets have become the hottest platform for testing, developing and launching a host of amazing Augmented Reality apps in order to create a much more fun and immersive experience for all users. Ann Arbor, MI-based company Saagara also seeks to keep up with this hot trend and have developed their own Augmented Reality app named Saagara AR. It is an innovative new health-based AR app designed to fulfill its mission of promoting a healthy lifestyle among people today through a rich variety of natural exercises. The objective of Saagara is to promote the fact that small changes can lead to better health and a combination of exercise, diet, breathing and mindfulness is the key to a happier lifestyle. Saagara has also released several successful Android apps before, such as Pranayama (deep breathing), Organic Diet Buddy (finding healthy/organic food), Relax (stress/anxiety relief), and Core Yoga (developing core strength and flexibility) are some of the most popular health and wellness apps available on the Android platform.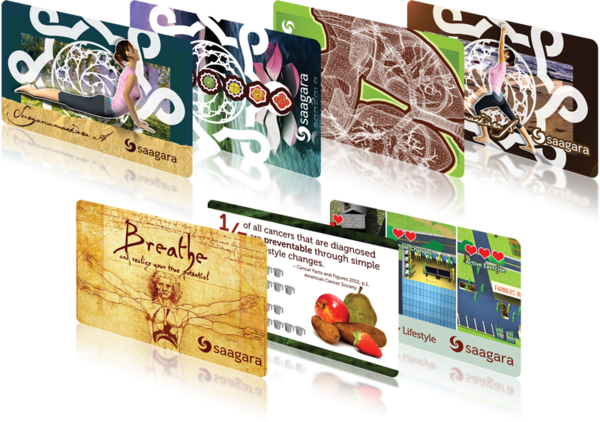 HOW SAGAARA AR WORKS?
Saagara has also launched a new online store at shop.saagara.com along with its AR app as part of its ingenious high-end technology-based campaign to make Saagara a one-stop platform that caters to all your natural health-related needs. This new online support is a direct support system for the Saagara AR app which stocks a series of high-quality deluxe cards and posters that can be scanned using your Android device's camera. Once you have downloaded and installed the Saagara AR app from Google Play Store, all you need to do is use the live view of your device's camera and aim it at these specially designed posters and cards, which will then automatically generate beautiful 3D visuals and audio explanations of exercises and healthy living concepts.
The augmented graphics offered by Saagara AR are an absolute visual treat as they offer some really well-designed 3D graphics with highly detailed depths and angles. Some of the graphics available include a woman practicing different forms of meditation, breathing exercises, the art of chakra meditation, and a 3D city that shows you the transformed state of a society that chooses to live by adapting a healthy and active lifestyle.
The user interface is super smooth, effective and engaging. The augmented reality posters are specifically designed with both an informative and artistic touch to inform and captivate you with its great AR visuals. The AR functions are activated in a similar manner as a QR code scanning app operates. Each poster provides useful information on concepts of yoga, deep breathing, diet, etc., which makes them perfectly suitable for curious visitors at gymnasiums, yoga studios, doctor offices, holistic health centers, naturopathy practitioners, etc.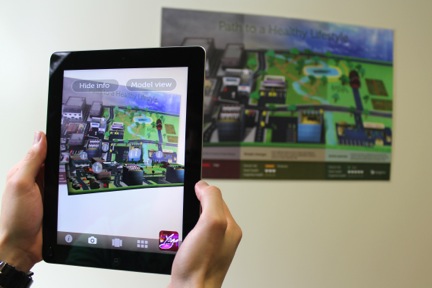 FINAL ANALYSIS
Ultimately, the Saagara AR app delivers an engaging and informative experience by the revolutionary AR technology with beautiful visuals and serving it on a convenient mobile platform that can be easily accessed by any health conscious individual by simply pointing your Android device's camera at the right place.
[youtube id="0c-4lz8w1U8″ width="100%" height="450″]