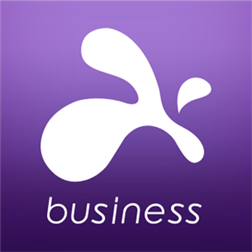 Today travelling is increasingly becoming a part of work. Travelling on business takes up a lot of flight seats than for other reasons. Sometimes our work takes us to such places where we cannot access out work documents easily. Sometimes we need to go to places apart from our work and yet have to be on duty. Even though technology has advanced quite a lot today and we have connectivity almost everywhere, but the word 'almost' can make or break certain things when it comes to work. A lot of business deals can be called off just because one message was not sent on time. Every member of a team is essential at work so if one member is not accessible even for a short period, it can amount to a huge loss.
Therefore, there is a need for something that gives us easy remote access to our work. Considering the fact that apps are taking over the world, what better solution could there be to this problem other than an app? Today's solution is called Splashtop Business – the easiest and fastest way to remotely access your Mac or Windows PC from your Android phone, tablet, and other devices. The new Splashtop Business makes it simple to deploy Splashtop throughout your WHOLE team.
Here is how it works.
FOR TEAM MEMBERS:
Your team members will be able to remotely access all of the applications and files on their PCs and Macs, just as if they were sitting in front of their computers:
– Access PowerPoint, Word, Excel, Outlook, IE, Quicken, CAD/CAM, and any legacy corporate applications
– Navigate easily on the Android devices with on-screen shortcuts mapped to commonly used functions. Use the pre-created profiles for popular apps or create your own.
– Annotate on the Android devices over any live remote desktop screen. It is great for presentations and classroom instruction.
– Access reliably from anywhere, via Splashtop's global network of secure, high-performance servers
– Fully secured end-to-end with SSL and 256-bit AES encryption
– Optimized streaming performance that automatically adapts to varying network conditions over Wi-Fi and 3G/4G
FOR TEAM ADMIN:
As the admin, you will be able to manage and control access:
– Invite, enable, and disable users
– Control members' access to different computers
– View usage history and device list
– Reset user accounts and more
To use this app, these are the requirements:
– Windows 8, 7, Vista, and XP (including Home Premium), Mac OS X 10.6+ (Snow Leopard, Lion or Mountain Lion).
– A computer with dual-core CPU is strongly recommended for best performance.
– Internet connection is needed to use this app.
It has the easiest set-up process:
– Download Splashtop Streamer from www.splashtop.com
– Install Splashtop Streamer on your computer and enter your Splashtop Account
A good team can lead to a lot of good things but the absence of even one member could result in a lot of bad things. This accompanied by the fact that one can usually never succeed in isolation makes this app a must – have for people who travel a lot on and/or off business and have to be in constant touch with their team. Splashtop Business will always keep all of the team in the loop regarding everything.