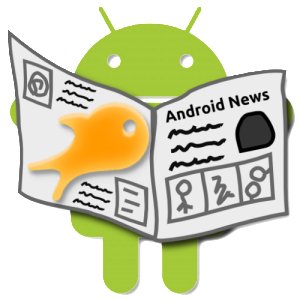 As an Android enthusiast, browsing through Google Play Store to find the hottest apps to jazz up your phone or tablet is a regular past time. But you may have wondered what great use do all those featured news apps deliver that your TVs or newspapers don't already do in a much more clear and colorful manner.
So what's the point of getting these apps then? Well, you will be surprised to see how off track you were with your assumptions when you use these ingenious apps yourself and have your mind blown once you integrate them into your daily lifestyle.  Well-developed news apps recognize the features and functionality of Android smartphones, and are accordingly optimized to offer the best integrated news experience on your devices. These news apps are the quickest and most efficient sources to establish a streamlined connection with the events and happenings across the world to your conscious mind and increase awareness.
So let us take a look at two official apps belonging to two of the most highly regarded and informative news sources that will give you a daily dose of everything you need to know of with easy one touch access wherever you are.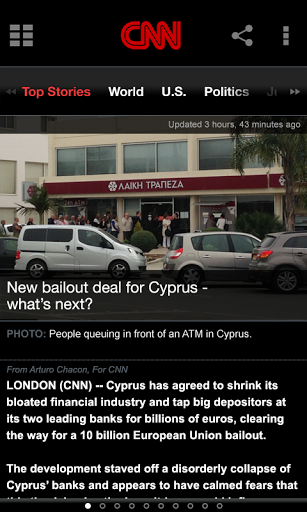 Gone are the days when we wait for the early morning newspaper to get the news. In the world of superfast moving information highways, holding an Android device armed with the CNN app is your best link to stay in touch with the modern world. The CNN app representing Cable News Network, USA premier news station brings you all the top stories from US and around the globe as they unfold.
Dig deeper and deeper into stories that matter to you the most and get news alerts which follow up with the latest happenings. Be a citizen journalist and share if you see something noteworthy happening around you.
CNN goes beyond boundaries and gives you a detailed coverage of the news, politics, sports, technology and many other stories with the help of reliable sources spread all around the world. Use the app like you are using your TV and watch all the latest news on your screen LIVE.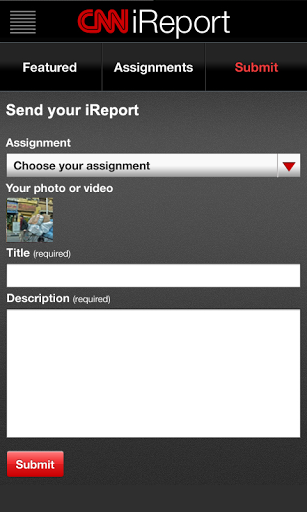 DO check with your cable network provider for further details if any issues faced. Use the iReport to post anything that you see and contribute to the news as an integral member of society.
Follow other iReporters and to see what they are reporting and get a point of view on what they are doing. Do grant the required permissions to the app so that it may give you additional access to services like live weather and time updates for your location. CNN respects the user privacy and keeps all the data aggregated by it confidential.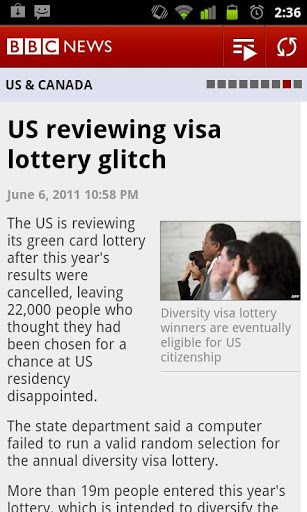 With a network of over 2000 trusted journalists, UK and Great Britain's premier news network, British Broadcasting Network now comes to you on your mobile in style. Get the latest happening in UK and around the world with BBC's news app.
It consists of well-classified categories ranging from Sports to Technology, Business to Politics, Science to Arts and Entertainment. Watch the videos of all your favorite news pieces whenever you feel like seeing it LIVE and are not around your TV. Listen to live news feeds using the BBC app's in-built radio if you are really in the need to listen to the news urgently or in an instance of an outbreak of a serious occurrence that requires you to be constantly informed.
Personalize your home screen by putting up categories you like the most. The widgets are of great help on the app. You can also read stories in the offline mode and save it to the SD card as well. You can also enlarge the text size to suit your reading purpose. You also have the permission to directly send news articles to the BBC team if you find something interesting or outrageous happening around where you are and want to bring the attention of fellow users to the issue.