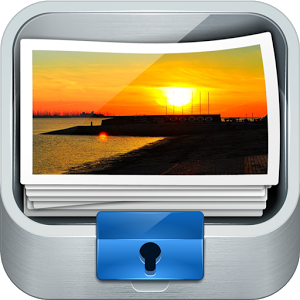 If there is one thing that viewers look for in your device, it is undoubtedly the gallery in most cases. Apparently, it becomes difficult to stop them from seeing media files in our device. How convenient it would be to have an advanced app taking care of this issue at hand? Well there have been considerable developments in this regard but it is always advisable to opt for the best. Hide Pictures – KeepSafe vault is a photo vault that ensures safety of our gallery in the hands of other users.
Delving Into the Specs
It is mainly an app developed and designed for safeguarding videos and pictures in our devices. We can select specific pictures or video files to hide behind an easy-to-use PIN pad and this significantly adds to our device usage privacy. This app effectively enables the user to control the access to photos and videos in their device. There are many apps offering similar features but the safety of our device isn't something we just give away to any random app. The characteristic features of this app are as follows:
It hides both photos and videos
It has a smooth and easy-to-use PIN pad access
The app features Folder view for easy navigation
We can add pictures to KeepSafe from social media sites like Facebook
We can share files from KeepSafe
The app has multi-select option for the actions – hiding, un-hiding and sharing
It is a highly secret app for our device contents, and it doesn't even disappears from 'recent apps' list
It includes all the other basic features like rotate, zoom and slideshow
Special features – The app is equipped with some more security options which come in handy during critical situations. It has an awesome feature called 'Safe Send', which allows the receiver to view a picture only for a certain period of time. It is quite similar to Snapchat but the actual benefit is that, with KeepSafe Safe Send, all need not have the app in their device.
Another outstanding feature is the Fake PIN. We always come across stubborn friends who keep insisting on asking the password to open KeepSafe. Well, this app can offer a second PIN which opens a fake KeepSafe where we can keep regular pictures. But the viewer is deceived and he/she will never know that you have another PIN. Isn't this wonderful!
Using the app is a piece of cake for enthusiasts – Once the installation is over, select pictures and videos that need to be hidden and press hide. It is as easy as it can get.
Verdict
The Keepsafe Android app is extremely easy to use and is highly utility driven. It serves its functions well without any hiccups in performance. It doesn't have ads and is not too cluttered with features. Clean and fast, it also asks for a recovery email address in case the PIN is lost, unlike its rival apps. The Folder view adds more detailing to the execution and the navigation becomes quite easier. An ad free app that comes for free, KeepSafe is the best.