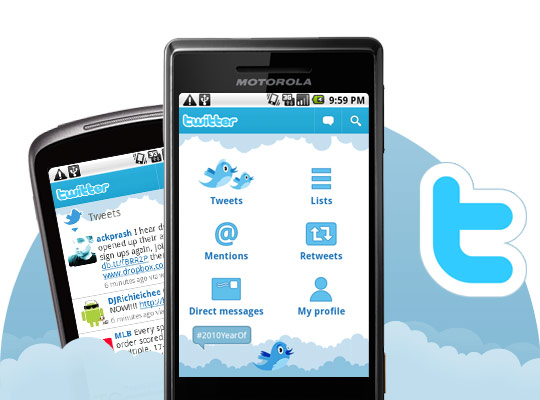 The creation of Twitter by Biz Stone and his two mates long ago took the world of technology by storm and is still doing so. May be not directly but through the apps that are supporting Twitter interfaces and Talon evidently being one such app. Twitter interfaces have been copied a lot and each twitter app as a client has bought to the fore different kinds of features all that are packed in to give you a solid, redefined Twitter experience to make your social media life more convenient. Each of these clients compete to be a cut above the rest, and among them all, it can safely be said that Talon is poised to become a titan.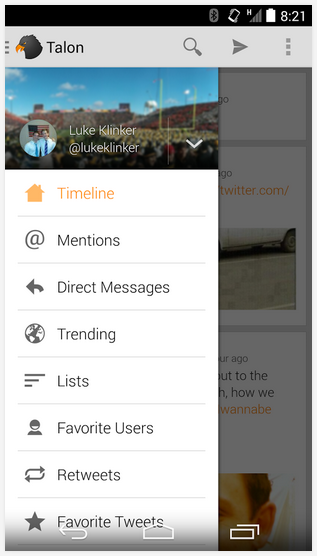 The app is remarkably user-friendly and easy on the eyes with its interface being rendered in black and orange, and easy for those who know how the functionality of Twitter works. The main objective is to ensure that tweets come in and tweets go out in the most streamlined fashion possible
The Talon app supports the typical timeline where a live feed of all your tweets come in large numbers and all of this without having to auto refresh. The app does have a talon pull down to refresh the time though in case it doesn't happen due to data connection issues.
One of the best features about the Talon app is that as you keep scrolling down what you have is the number of tweets way from the top that you are displayed on the screen in an orange slab below. From here you have an option to go straight to the top as well.
Further, the options tab to the left pulls out different options for you to perform multiple actions.
These could include accessing your direct messages which you received which you can revert back too, seeing what your lists have tweeted, the @mentions to keep a check of what all has been interacting with you, trending set of hashtags, and the tweets aligned to that. Check out your favourite users and the tweets that you favorited and those that you re-tweeted as well. Not all apps have all of these features combined.
The Talon app has an in built browser and in order to not move out of the app the developers have made a smart move by making way for the in app browser. A lot of tweets have links directing you to external sites and Talon has made a provision for that especially for its users.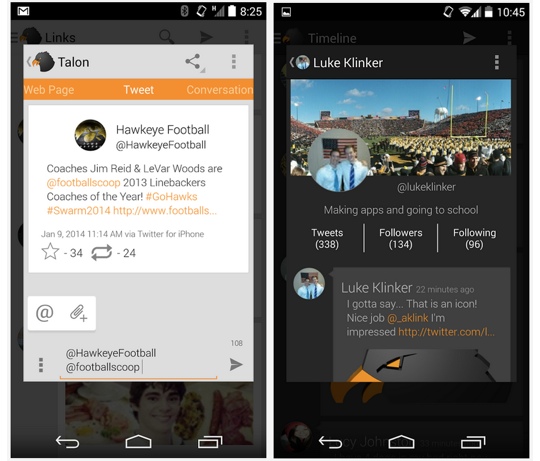 Further, you can also take a look at all your YouTube videos that have come in as part of the tweets. This can be done straight from the tweet itself as against it opening in a separate tab and wasting more time and data.
The Talon app comes with a full app emoji system and a full app pop up too. You also have an actionable and dynamic notification system.
The video concept being in-line extends to Instagram and inherent Twitter images too where you don't have to go out of your way to another location on the internet all together and can access almost everything straight from the Talon app.
The Talon app has earned a strong average rating of 4.4 stars and is a pretty good alternative to twitter.