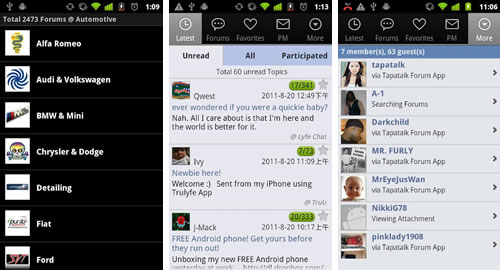 If you regularly browse online forums, then you've probably seen the word 'Tapatalk' here and there. Sometimes, you'll see "posted by Tapatalk from an iOS device" or a similar message. That just means someone is using an app called Tapatalk to browse and post on that forum.
Tapatalk has had an Android version for a long time. However, that version is optimized for Android smartphones. It can be used by tablets, and it's perfectly fine to use with tablets, but it's not ideal. Finally, Tapatalk has released a version of their app for the more expansive screen of the average tablet. And it works very well.
The tablet version of Tapatalk is called Tapatalk HD. And the app is still in beta, so it's officially referred to as Tapatalk HD Beta. However, it can still be downloaded from the Android app store without a hitch.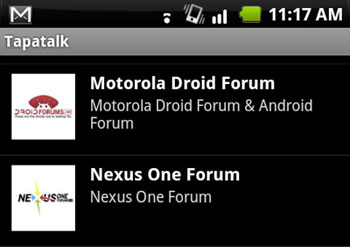 Tapatalk HD features:
-Optimized portrait and landscape view modes
-Extensive forum moderation options
-Dark and light themes
-Takes full advantage of Android 4 ICS and Jelly Bean operating systems
-Gallery view for bigger forums
-Push notifications for messages, subscribed topics, 'likes', and other forum info
Basically, if you spend a lot of time browsing forums, then you need this app. Download Tapatalk HD from the Google Play Store today by clicking here.