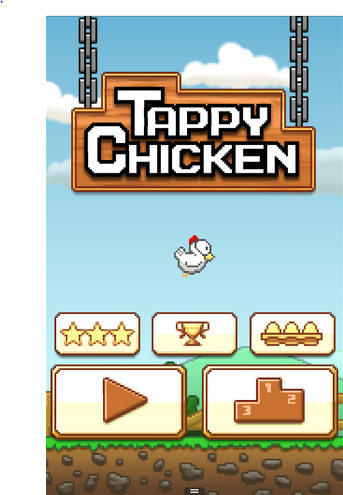 Here's to one of the most annoying yet captivatingly addictive games to hit the Playstore – Flappy Bird. With hundreds of its variations swarming Google Play Store, the original Tappy Chicken you may think is just another emulation of the game but it's actually really not. What you may think of as an extremely well-programmed game is actually a back end powered tool that allows non-developers to create games that will look just like those programmed on Java or HTML 5 or C++. It captures the essence of simplicity and sophistication blended into one, just like the Android OS.
This game is the brain child of ace videogame developer 'Epic Games'. Inspired by Flappy Bird, this is a game with chicken wings flapping with the chicken falling in free space scurrying its way through the obstacles in the middle.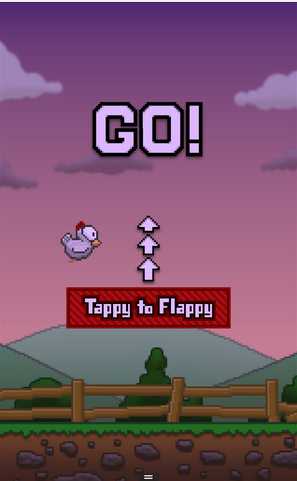 For those of you who are unaware of what both Flappy bird and Tappy Chicken are about, although this is highly unlikely given the level of hype around the game riding on the back of its addictiveness, here's what it has in store for you.
Imagine a bird, a chicken in this instance falling from the 2D landscape on your Android phone. Your job is to keep it afloat by tapping on the screen and evading it from banging into the logs that keep appearing in front of you.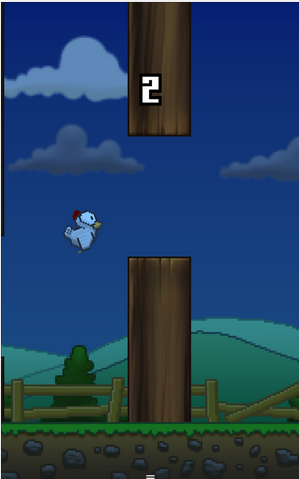 These logs have a gap which you are to go in between and are all at different altitudes so that you can manoeuvre your way up and down in a simple vertical position by tapping on the screen.
That's literally all the game is about. Though its looks and sounds easy, all you have to do is take the phone in your hand and see how this works and make sure you don't throw your phone in frustration.
The objective of the game is to keep going as your ticker keeps counting up with every progressive log of wood you fly pass by.
The Tappy Chicken app also comes with Google Play leader boards, achievements and AdMob support so that you can compare yourself to the world over.
Now the most important part about this app that makes it unique compared to all the other games that are emulated by Flappy Bird rip-offs is that this game is powered by the almighty Unreal Engine 4, the creation of Epic games.
The best part about the Unreal Engine software is that you do not need to know how to code in order to make you games.
This platform is used to create games using a special back end blueprint technology where you can visualise the skeleton of the game and see how it will function before it kicks off on the play store.
This is pretty neat as it creates a huge demarcation against the other apps that are based on the same Flappy Bird principle. Also, the app took only one week to make and is up on the play store with many playing it in full force.
So if you still haven't checked out either Flappy Bird, Tappy chicken is highly recommended and a worthy successor that will keep you entertained for hours on end. The only negative aspect is that the game is 27 MB in size and will cost you dearly in terms of memory space in order for you to enjoy the chicken tapping experience.