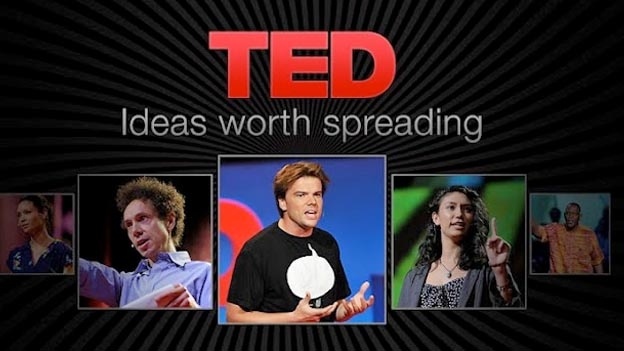 There have been many instances in life where we have felt down and out and needed something or someone to pick us up, to bring back that  'I get knocked down but I get up again' feeling. The Android-dedicated Google Play Store has just that for you and it brings to you TED – ideas worth spreading. Had a bad day at work? No problem. Had an argument with a good friend? That's okay. Need someone to back you or cheer you up? TED's going to be there for you. The very moment you log onto TED and delve into the enlightening, perspective-altering content, you will start off afresh forgetting what even had happened and see the world in a whole new light.
TED is an organization in 1984 as a non – profit institution devoted to ideas worth spreading. At the conference in 1984, the core topics covered were only threefold, viz. Technology, Entertainment and Design.
Over the years, the gamut of the discussion topics at the annual conference widened and today covers almost everything from science to politics, sports to education and self-development and fiction topics, self-beliefs, cultural studies, and a whole lot more.
Now you can view the finest compilation of all of these fascinating topics on your mobile device by simply downloading the TED app on their Android devices.
The main objective of the TED app is to maintain peace and order and inspire as many as it can through this platform of motivational talks.
The TED Android app encourages users to use it as and when they are free and even as a time killer when not occupied in other activities.
The TED app opens up to a fancy and user-friendly red and white themed interface with the following options listed on the app screen at the top with the featured column with all the talks in the app:
Featured
Archives
My Talks
These videos are then further sorted as New and Popular.
The New tab gives you videos in a list view with the newest video right at the top in the middle with a description so that you know whether to watch it or not.
With a flick of a finger on your Android device, scroll down and see the list of other videos from Bill Gates motivational speeches to Steve Jobs 'If today was the last day of my life".
You can list videos by the most popular ones also by shifting over to the tab with videos displayed in the similar fashion.
With the search button on the top look for videos you saw and forgot to save for later viewing. Search for videos you want to watch or a topic you have in mind.
By entering into each talk, it gives you an option to move to the next talk and gives you videos related to the same topic too.
See an 'About' of the video with what it entails and where it was shot.
The archives tab displays all videos that have been archived by you.
'My talks tab' shows you all that you have downloaded through the app and the bookmarks.
You can listen to the radio as well in case you are occupied but still need a motivational talk.
TED is a pretty popular app and features in the editors list as well. For the best speeches to pump in that extra air to get you going, download TED today. If you're looking for inspiration on the palm of your hand, then TED is certainly the app to get the job done.