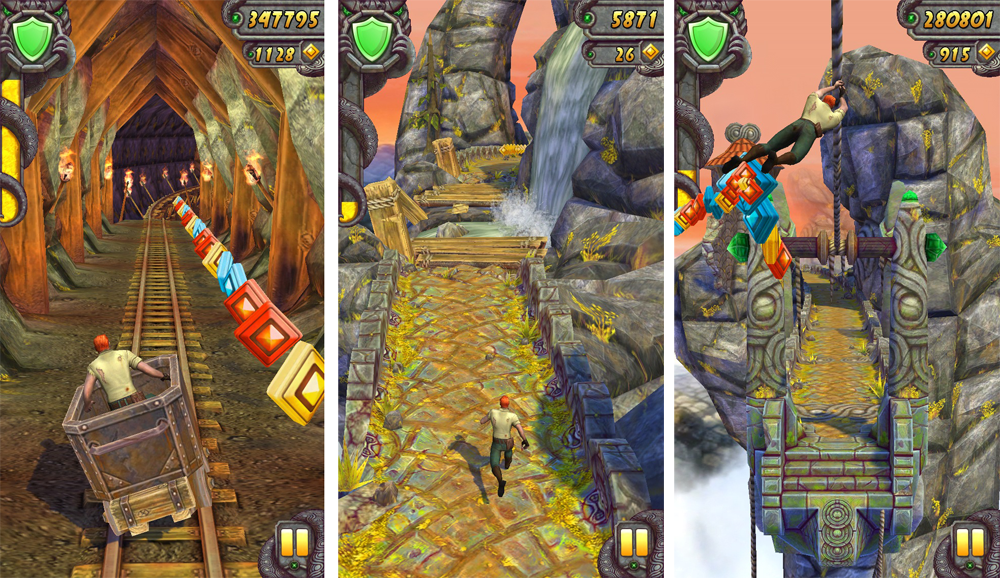 If you're like me, then you've spent far too much time running away from a horde of monkeys along narrow stone walls. Yes, I'm talking about the popular and addicting mobile game called Temple Run, which just recently received a sequel called Temple Run 2.
Temple Run 2 is the brainchild of Imangi Studios, a New Zealand-based app developer that has created one of the most successful Android/iOS games in history. The app first debuted in New Zealand on January 17 2013 before rolling out to the rest of the world later that day.
So what can you expect from Temple Run 2? Here are its most important features: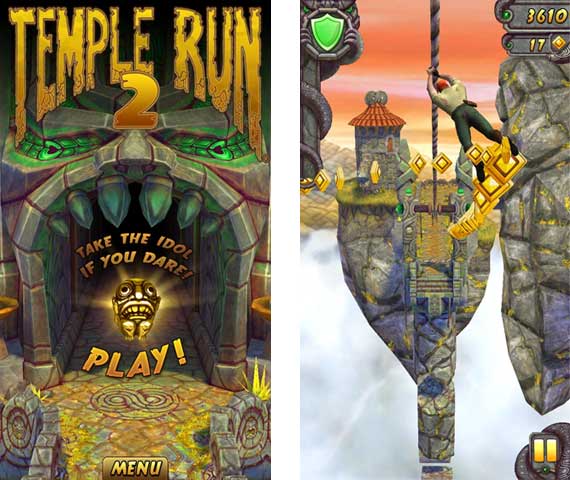 -Instead of taking place in an underground temple, Temple Run 2 takes place in a temple in the sky
-Players jump between floating rocks along rickety bridges while trying to avoid a massive monkey
-The monkey is "much scarier" this time around
-Temple Run 2 comes with more power-ups, achievements, and special powers
-Improved graphics engine
-Choose characters and apply different power-ups to them
You can check out a full gameplay trailer for Temple Run 2 here:
As you can see from that 13 minute video, the gameplay is much the same as the first Temple Run, although there are some new features built-in. your characters swings from ropes and – oh my god that monkey is terrifying.
Instead of being chased by a horde of monkeys, there's one massive King Kong creature chasing you. I'm going to be seeing that thing in my nightmares for a long time.
With the entire running course suspended in the sky, players will fall and fall hard if they mess up. And if you hit any obstacle along the way, that big King Kong creature will make a tasty snack out of you.
With over 170 million downloads to date, Temple Run is incredibly addictive. Temple Run 2 will undoubtedly be more of the same. Download it from the Google Play Store today for free!