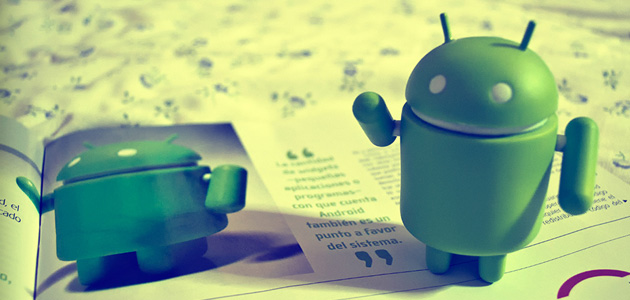 There are news apps of all niches spread all across the online Android app market that are built to be your link to the world and deliver everything under the sun at the touch of a button. Whether you're a tech geek, a political pundit, a paranoid economist, or a hardcore sports fan, there are all kinds of topnotch news platforms that will enlighten you on these topics whenever you want. But in case you happen to be an Android enthusiast/fanatic who wants all the hottest updates and announcements available on your Android device to stay a step ahead of the market, then we've got just the right app for you.
Enter TheAndroidCop – the app that brings to you all you need to know about what's new in the Android world and how you as a user can leverage its use to make sure you are the 'Mr. know it all' that all your friends and folks depend on when it comes to their phones. It is the ultimate app that is perpetually tapped into the veins of the Android community and feed you all the info you could possibly wish related to your smartphone OS.
It is referred to by many avid users as the "official Android news app" thanks to its extensive and efficient list of news categories it updates its users on so that you never miss a thing.
It functions as a simple RSS reader and auto-syncs all the important blogs posts and articles all into a combined page for you to read. The advantage is that it brings to you what you need directly and doesn't mess around with the interface resulting in extra time usage.
In fact, Android Cop even runs when you are off your network. Unfortunately, there is one disadvantage that must be noted. If you missed the bus, there won't be another. This means the Android Cop is a fast moving app that keeps you up to date with only what is latest and is moving the Android world and does not compile the top content over the past week, month or year in case you were too busy and missed out on something phenomenal.
Its features are power packed and make it difficult for you to put down:-
• Android Cop updates itself and its User Interface to match the latest in the market so you get the feel of a brand new interface on the go.
• Read the news later with the offline mode.
• If you thought you'd have to log in to see what's new at each point of time, stop right there. Android cop notifies you each time something new hits it.
• To have access to an article at a time when it isn't as hot, save it and it gets stored directly to your device.
• It is light and loads news and reviews as they hit the market and sometimes even before that.
• Optimized for tablets, you get news bigger and better on a larger screen.
• Sync you news articles as fast as ever.
• It supports the transfer to your SD card to save on phone memory
• The new articles get synced immediately with you having to tell the app.
• Swiping through articles too is easy with just a flick of a finger.
• If you face a crash down in the app or have technical glitches the 24/7 developer team will help you round the clock. Pretty neat ha?
• Get widgets that can be re-sized and get all the news right in the middle of your home screen.
• The photo resolutions will never fail you and look eye-catchy in high definition.
• 2 sleek white and black themes are available for a lighter or darker background depending on what you prefer.
At a modest 2.1 MB download size, Android Cop is the perfect addition to your smartphone that will enlighten you on all the latest events and happenings in the Android world. Download it from Google Play Store today for free!