As April draws to an end, it also brings a close to an eventful period in the world of Google Play Store with thousands of new apps making their entry into this popular app market and making their respective claims for glory.
We bring you 3 of the best miscellaneous apps for your Android device from this bunch that are scorching the charts this month and will offer you some really unique and brilliant features. All these apps can be fairly categorized under the utility category.
In Call Recorder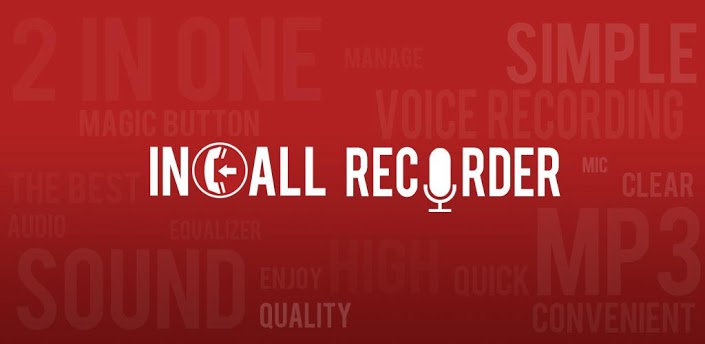 As the name suggests, In Call Recorder is an Android app meant to record your important conversations as you are on call.
With the mobile market saturated with plenty of call recording apps, the entry of In Call Recorder app was quite a risk. Recording calls is comparatively difficult on your Android device and thus many apps support partial features or aren't exactly what the user needs.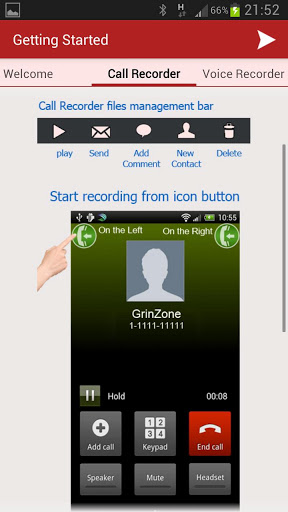 At such times, with the features supported by In Call Recorder app, the story may be something different. It supports the following features:
Choose the start time on recording and subsequently reduce battery consumption and reduce audio file size.
You can also auto record unattended conversation interactions.
A key feature is the quick start tape recorder that helps create a high quality audio file, which other apps don't provide.
You can choose where exactly to place the record button so as to minimize thumb travelling distance and quickly press the button and stay in the conversation.
There is a patch filter that automatically improves the quality of the recording file.
In All Recorder is a great Android app on the whole and gives a run for their money to the competitors.
Toucher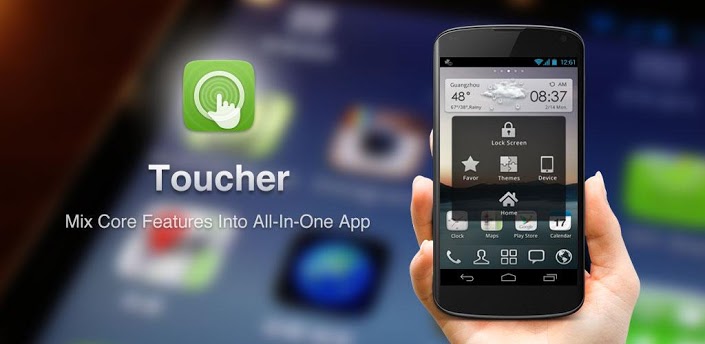 A very little known and heavily underrated feature of the Apple Iphone and Ipod comes to the Android world in the form of the Toucher launcher app.
Smartphones and tablets usually have only a handful of hardware buttons to operate; however, due to the heavy usage of these devices, it is quite likely that these buttons may wear out and be rendered ineffective over a period of time. Touch Launcher resolves this problem by giving you a highly efficient assistive touch feature that reduces dependency on these hardware buttons by giving you the alternative of virtual buttons to substitute their functions on your Android device.
The launcher consists of the following virtual buttons that can be directly placed onto the home screen. Long press on touch and these appear: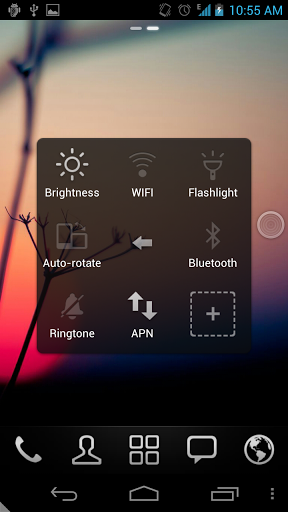 Lock
Favour
Switch
Home
Brightness
Wi-fi
Ringtone
Auto Rotate
Bluetooth
Theme
Preference
Clean
Recent apps.
Toucher also remembers the last page that you visited in your browser history and will take you directly to it.
You can hide the pointer function by navigating to the Toucher app settings and turning off the "Toucher Point Enabled" option.
The theme has been improved and it may look just like a hanging frame or a full screen theme and point skins.
The developers are aiming to make it better than the rather basic assistive touch feature on the iOS and give you more customizability and upgrades as possible.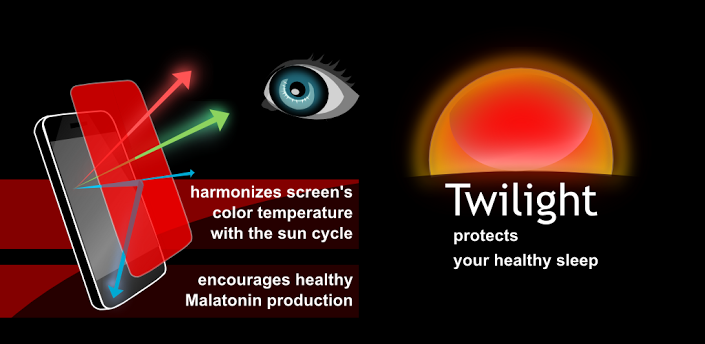 A little known fact about smart phones is the negative effect it has on our precious eyes. Long-term exposure to the brighter light emitted through our Android device screens may cause damage to eyes or may affect the way they work in the future, especially considering they are held at short distances from our eyes.
They also adversely affect our sleep cycles, especially when used just before it is time to retire for the night. This may be an even bigger concern for little children who are growing up with these fascinating devices around them and use them way too often.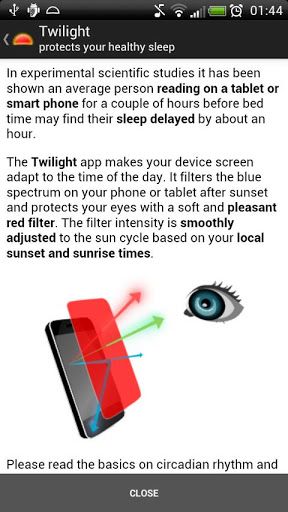 Twilight functions in a way to reduce the stress on your eyes.
It sees the time of the day and the overall brightness outside and adjusts the light on your screen accordingly. The time on your phone should be set correctly.
It filters the blue spectrum on your phone or tablet after sunset and protects your eyes with a soft and pleasant red filter. The intensity of the filter is smoothly adjusted to the sun cycle based on when the sun rises and sets as per your local time.