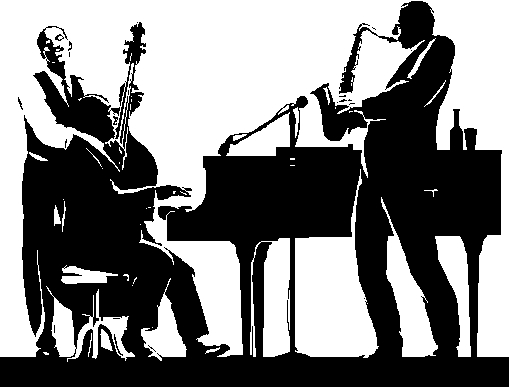 Jazz has a rich and deep-rooted history in the evolution of music and has subtly played its part in lending a hand to the development of a lot of cool genres that we see floating around today. Unfortunately, the mainstream music business doesn't have much to offer to jazz lovers and musicians who have to roam about searching for small niche websites to get hold of what they're looking for.
Keeping this under consideration, we bring to you a set of 4 fantastic radio apps for Jazz lovers on the Android platform. The refined genre of music has taken over the hearts of many in the past and the Android community that lives for this kind of music, these apps are just what they have been looking for.
WJMX Smooth Jazz radio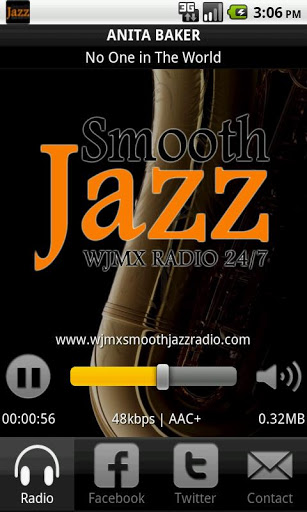 The radio station that streams contemporary Jazz music has one aim only, to unite the world of Jazz lovers and provide a smooth Jazz listening experience.
The app uses shoutcast servers, with world-class streaming provided by http://www.ViaStreaming.com
This provides the listeners with quality Jazz music providing a sensationally upbeat and fun listening experience.
The link http://www.wjmxsmoothjazzradio.com can be accessed and can be used from other PCs as well so that you never miss out on your Jazz music cravings again.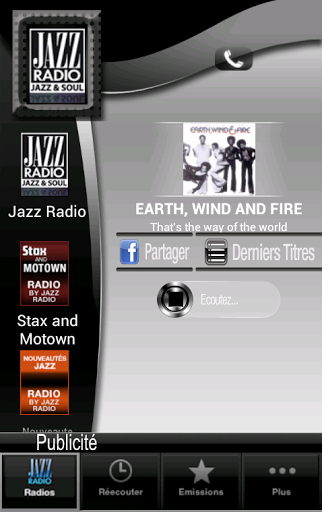 This app allows you to listen to all the Jazz from all around the Android platform. Have a go at the world of programmes with web radio. See broadcasted popular playlists from the following sub-genres and other associated genres with jazz music:-
Jazz Radio
Blues
Black Music
Lounge
Classic Jazz
Contemporary Jazz
Jazz Manouche
Soul Food
Funk
Soul
Groove
Latin Jazz
Jazz Navigator
Happy Hour
Groov'Up
Listen to your favourite music directly from the 'Radios' tab.
You can view all the above information by simply opening the 'Reecouter' tab. And listen to non-stop music in the 'Emissions' tab.
Jazz FM Radio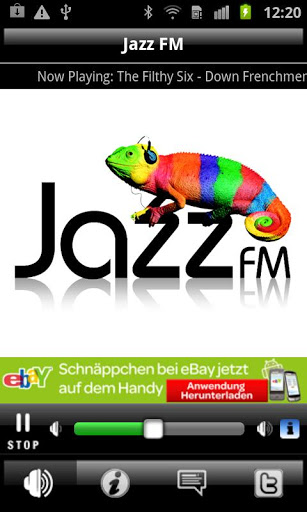 Jazz FM is a digital radio station from the UK that broadcasts on DAB Digital Radio, online at www.jazzfm.com, Freesat 729, Sky Digital 0202.
After its great success on the online platform, it has shifted its focus to Android for satisfying all the Jazz lovers longing for one good music station to bring them their favorite music with one touch access.
Jazz FM is powered by Spodtronic.
You can follow Jazz FM Radio for the updates and recent 'In the News' and for something special and extra. You can also tweet to them and get your favourite stations and music aired.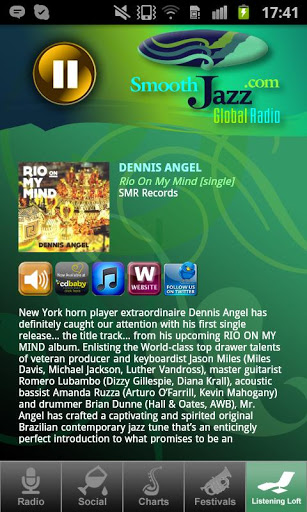 SmoothJazz.com powered by a Global radio is one of the best Jazz radio stations available.
Witness a spinning a deep mix of contemporary jazz, cool grooves and captivating vocals to enhance your Smooth Lifestyle.
Live from the Monterey Bay, from the coast of California SMoothJazz.com gives you the best Jazz experience there is.
This is also the World's 1st Smooth Jazz Radio Station, to the world since 2000.
Which is powered MyRadioGoGo.com
The following are its core features-
You can stream the radio with auto start.
The app is designed with a custom green colour design with the radio station's logo and colours
View banners for links with features on the stations website directly.
SmoothJazz.com works on most Android devices (from minimum 320×480 to 800x1280px resolutions.
SmoothJazz.com other than having a fan page and a twitter handle is integrated with these two platforms and music can be shared on it.
You can also link it to iTunes and other music sites for buying music
Radio tab gives you all the channels and Social helps you distribute and manage all that you have shared on your favorite social networking platforms.
Charts give you access to listen to the best of the music world and see which artists and tracks are currently trending.