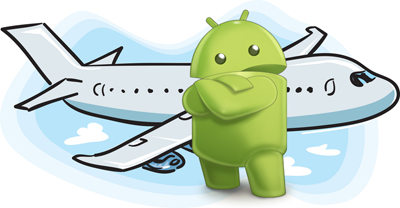 The enthusiasm and exhilaration for an adventure trip or a simple vacation is a sentiment shared by almost every individual. A good vacation offers a welcome break to the monotony of our busy lifestyles and travelling new destinations means plenty of amazing new experiences and unforgettable memories to cherish. However, planning your trip with good foresight and planning makes all the difference between a great experience and a confusing nightmare when you travel.
It is very likely that despite your best planning efforts, you may still forget a couple of important things. Well, worrying about your travel plans may become a thing of the past as the advent of several new innovative travel apps available for your Android device. Google Play Store is packed with some fantastic apps for travelers which will redefine your travel experience once you equip them to your Android device. Here are the 4 must-have travel apps you need to enjoy an absolute stress-free vacation.
One of the first things every tourist must keep in mind before packing his/her bags is the management of money for the trip according to the exchange rate of the country you will be visiting.  An unforgettable travel experience often includes elaborate shopping sprees and other casual expenses; therefore, it is important to keep track of the exchange rates of the foreign country you are planning to visit in order to ensure you have a controlled travel budget. XE Currency is an app designed to check global exchange rates to help you plan your budget.
Featuring the latest exchange rates updated in real-time, this app lets you know about any kind of fluctuations in the foreign exchange rates. Not only does it show you live rates of global currencies, but also the latest gold and silver rates, which would help you plan for some jewelry shopping ahead of time. You can simply input a value in the currency converter after choosing the currency you want to convert it to, and you will be shown the exact amount you will need.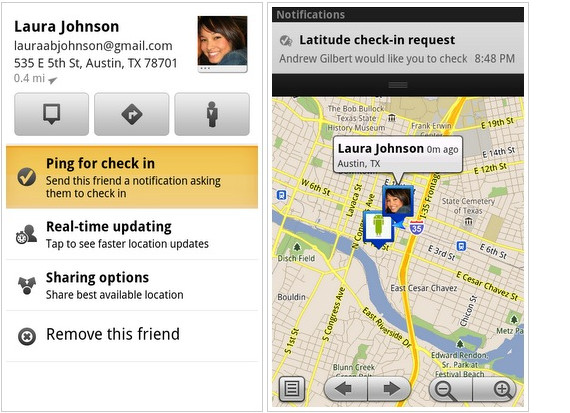 Google Maps is easily the most popular and widely used Android navigation app in the world. This app is a one-stop solution to all your navigation needs wherever you go. You need to make sure that you know where you are and how you will get to your destination.
This app offers highly detailed maps and even renders 3D images of buildings on your Android device's screen, letting you effortlessly spot famous buildings and architectural wonders along with elaborate descriptions for each of them. Google Maps supports voice-guided GPS navigation which helps you find your way around unknown cities with the same ease of having to navigate through your own hometown. Another great additional featured offered by this app is the live traffic data feed which allows you to avoid mind-numbing traffic jams and find alternate routes to your destination.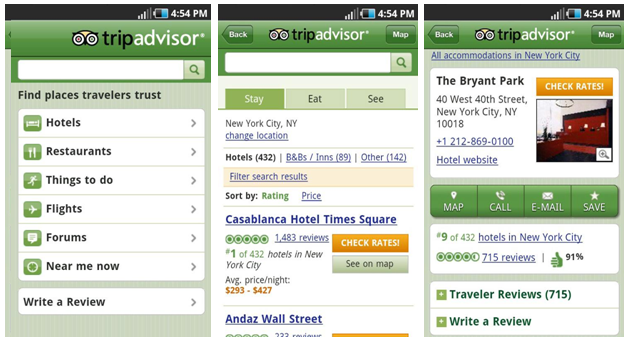 Finding suitable flights and accommodation as per your budget in the place you are visiting is another challenge that you must plan in advance for. When it comes to travel planning related to your hotel and flight bookings, the TripAdvisor Hotels Flights Android app offers the perfect solutions.
Using this app, you can input the exact location of the place you will be visiting. Once you have done this, the app opens up a map tab on your display which will show you the marked location of the place you had input on the map. It will then compile a list of all hotels, airports, restaurants, and other places to visit near that location. These listings will have detailed addresses and phone numbers available and will be sorted according to their price and ratings to make your bookings easier.

If there's one Android app that truly embodies features that would make you reminisce about cool science fiction movies, then Google Translate is bound to be a strong contender for it. Google Translate's automated translation service is one of the most advanced but easy-to-use translation services available worldwide. This app goes beyond the conventional text-to-text or text-to-speech translation programs and successfully integrates transcription and voice recognition technologies.
Using the service is as simple as tapping the app homescreen, choosing the language you want your words to be translated to, and speaking aloud your language via your Android device's mic. With over 50 languages to choose from for translation purposes, Google Translate ensures you can overcome social and language barriers nearly everywhere you go.