Since their inception, 3D visuals have captured the imaginations of people of all ages. With a massive step up in the visual display quality and processor power in Android devices, the innovative 3D revolution is now successfully making its foray in 3D games and apps exclusively designed for Androids and other smartphones to captivate and fascinate users. Here are some of the best 3D games to have on your Android devices.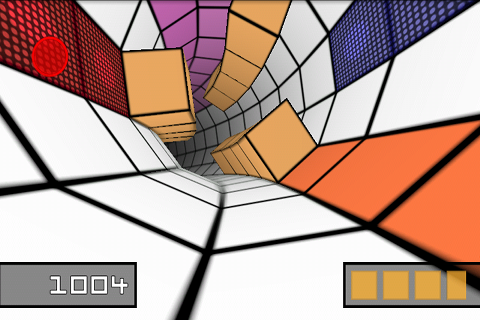 Speedx 3D is a thrilling 3D accelerometer racer game for Android devices. Navigate your rocket ship through geometrically engaging landscapes of warped planes and tunnels which fascinate with their stereoscopic 3D depth and color patterns. Its non-stop action of racing and avoiding incoming cubes and pyramids of death to get to the next checkpoint makes for a rather fun and visceral experience. Using the color trail indicators for incoming objects to dodge and the orange shield power-ups to protect your ship from obstacle damage, you will find yourself engaged in this game for a lot of time as the difficulty steps up with increase in levels. Your high scores will automatically be saved after each run and you can try to rack up the best score to become the leader of high scorers online.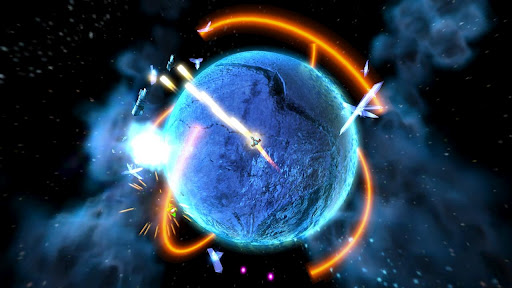 Crash Course 3D: ICE
Crash Course 3D is a unique and adrenaline-pumping arcade space survival shooter game for the Android. Armed with a weaponized turbo-powered rocket ship, you must defend your planet from hordes of alien enemies hell-bent on the destruction of your planet. You are the only hope for your planet and failure is not an option. As you level up, you can upgrade and choose from 3 powerful weapons. The visual effects and 3D implementation is spectacularly done and makes the experience much more engaging. An online high scoreboard is available for each difficulty mode – casual, arcade or survival. Crash Course 3D even supports anaglyph 3D glasses (Red/Cyan and Green/Magenta)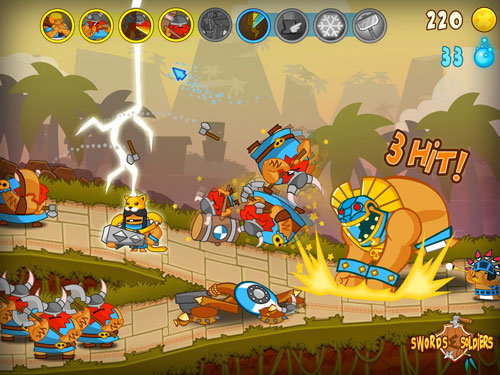 Swords and Soldiers is a unique action-strategy game with a comic twist that is highly popular amongst all Android user age groups. With a loyal army of Vikings, Aztecs, and Chinese Warriors to choose from to complete outlandish storyline objectives such as creating the ultimate BBQ sauce, defending your Holy Pepper and collecting explosive Chinese toys. Touch, tap and swipe your Android screen to build and lead your forces to victory by crushing your foes with the power of dart blowers, berserkers, giant boulders, and ninja monkeys as part of your weapons arsenal. The customizable Skirmish mode provides excellent replay value for the player. It even offers multiple language support. The outlandish hilarity and plethora of challenges available in Swords and Soldiers will keep you engaged in this game for hours with a smile on your face.
 
If an adrenaline rush is what you seek, then all you need to do is download the iStunt 2 Android app from Google Play Store. Prepare to hit the slopes in style as the most extreme snowboarding game experience awaits you. Use the flawlessly balanced tilt controls to maneuver through the course and jump across lethal buzz saws. Additional bonuses like gravity shifts and speed boosts challenge your adventurous spirit even further as you rocket your way down the slopes to victory. The HD graphics rendered in 3D in iStunt 2 make for an enthralling and rich visual experience. With over 88 challenging levels to choose from and an in-game store to customize and upgrade your performance, you will find yourself chasing and beating new high scores for a long time in this fun-filled addictive game.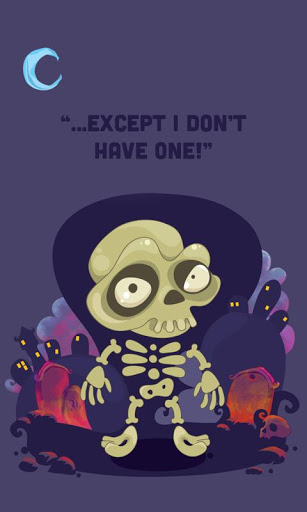 Graveyard Snuggle is a 3D game that happens to be one of the most unconventional Android games of all time; delightfully unconventional. It can best be described as the modern adaptation of the game "Twister". A party game you and your friends can join in to play together at one time. Sit in a circle together with your friends with your Android device in hand. Soon, a cute ghoulish 3D skeleton will give you all unique commands to place one of your bones on the other player's bone. The objective is to try knotting your bodies as stably as possible until someone shakes your Android device too fast while passing it to the next friend. As difficulty levels ramp up, the commands of the little skeleton will become tougher for you to perform. Using balanced tilt controls, the lonely skeleton will indicate how fast you must move your device while passing it after your move by rattling its bones. Graveyard Snuggle is an excellent team-based party game that multiple people can enjoy together.