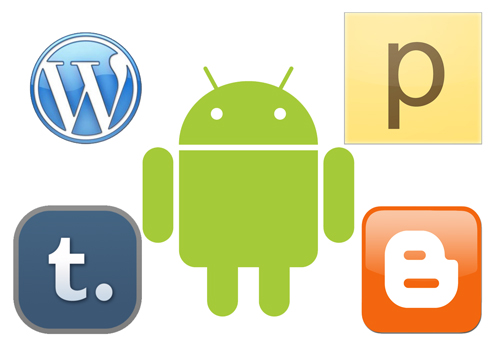 The term blogging has always been equated with the image of writers being tied to their laptops or PCs extensively and brainstorming intensely. Although many may prefer to do this activity in the comfort of their homes or workplaces, there is a huge demand for bloggers who are looking for improved portability on their Android devices. With the massive step up in smartphone technology and applications designed for them, taking your digital life anywhere you go is now easier than ever.
Blogging on-the-go using your Android devices can be a rather liberating experience as it also enables bloggers to be more spontaneous and instantly write down their thoughts and opinions wherever they are. Ideas are best served fresh after all. Once you get over the initial inconvenience of navigating your way round the blogging interface on your smaller Android devices, you will find yourself at ease blogging as per your convenience and making the experience much more efficient. Blogging on-the-go is a boon to regular bloggers with publishing who can now complete or edit their work wherever they are.
Here are the top 5 must-have apps for all blogging enthusiasts.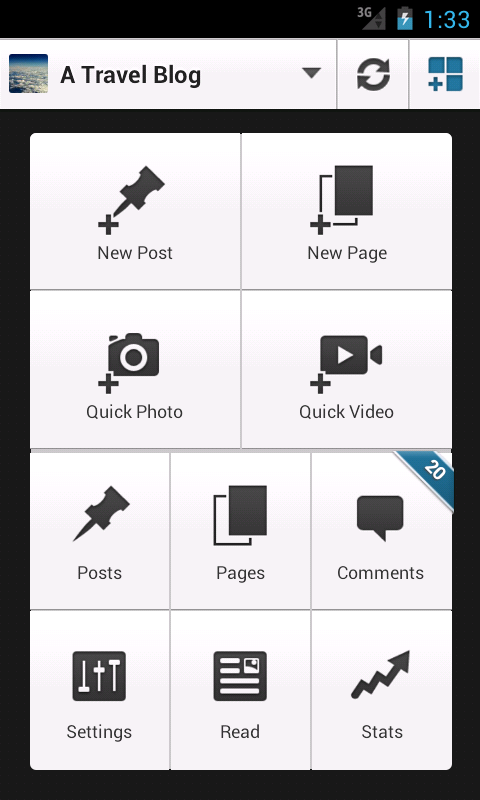 WordPress is one of the widest used blogging platforms for both business and personal purposes. The WordPress Android app is aimed at people who prefer to make longer, text-based blog entries. The tablet version of this app is more convenient to use since the smaller display of smartphones may make the blogging experience a little difficult to work with. It offers the same features and proficiency its PC counterpart and allows you to create and edit blog posts, manage comments, and view blog traffic statistics. This app supports both self-hosted blogs and WordPress.com-hosted blogs.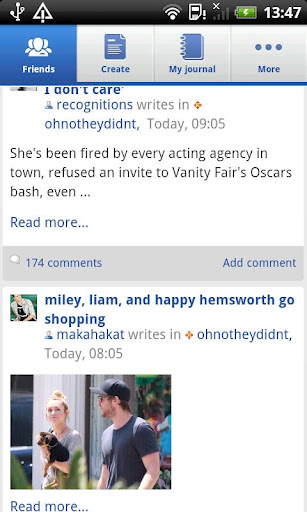 The LiveJournal app for Android is the perfect blogging app for journalists and people who love to travel. It acts like your virtual personal adventure journal. To get started, all you need to do is download the app and simply create and login to your LiveJournal account. You can now chronicle your entire adventure by creating new posts, editing published ones, adding tagged photos, creating polls and managing comments with one-touch access from your Android device. You can then share your posts to your communities.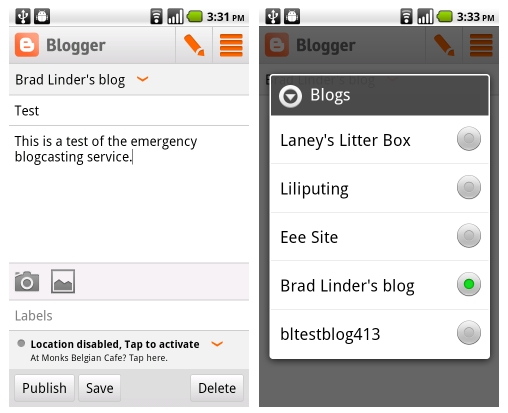 Google's primary goal has always been to have maximum synergy between their programs and ensure cross-platform compatibility. The Google-developed Blogger app for Android follows the same principle of making Google services your one-stop solution for all needs. You can simply sign-up to use Blogger using your Gmail login credentials without creating any new unique ID and password. With features such as early publishing of news posts, geo-tagging your locations, adding photos and labels, etc. makes Blogger a worthwhile app to have on your Android device.
 
Essentially a micro-blogging platform, Tumblr is one of the coolest social media-savvy platforms in the blogger community. The Tumblr Android app lets you access all the great available on its desktop version such as posting text content, images, video links, quotes, etc. You can also use the same app to create and manage multiple blogs, or re-blog your favorite posts by other bloggers. A key benefit of the Android Tumblr app is the ability to search and follow people from smartphone contacts list. Additional features like saving drafts, post scheduling, customizing tweets, and previewing posts make the blogging experience much simpler.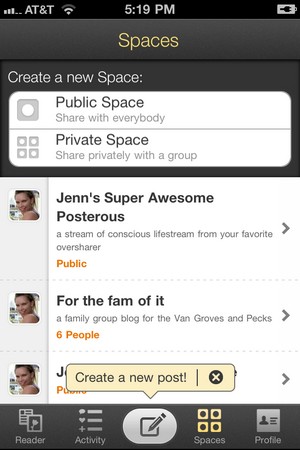 Posterous Spaces
The Posterous Spaces Android app is considered to be one of the simplest and user-friendly blogging apps available in the Android app marketplace. Users can share text, photos and videos with their family and friends with ease by creating groups. It offers better privacy than other blogging platforms and allows you to choose exactly whom you want to share your posts with. The 'Autopost' feature automatically shares your latest posts on all your linked social media profiles on Facebook, Twitter, etc.