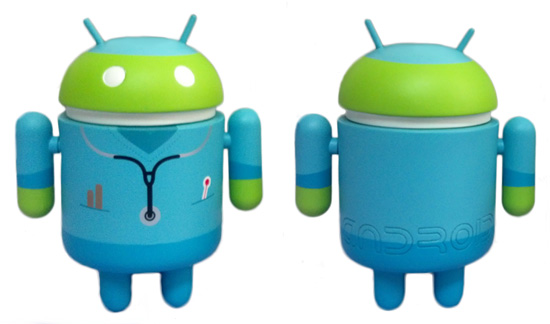 The Android application marketplace is celebrated as one of the richest and most diverse places for finding quality tools and programs to enhance the user experience and make your smartphones even smarter. Following the mantra of "there's something for everyone", the Android app marketplace also has plenty of intuitive and useful applications for healthcare professionals, medical students, or simply health-conscious and curious individuals. You can now easily figure out a medical condition and the subsequent measures to take using information accessible to you at the palm of your hand, rather than digging through extensive medical journals and research papers tirelessly.
We bring you a comprehensive breakdown of the 5 must-have medical apps for all healthcare professionals and medical students.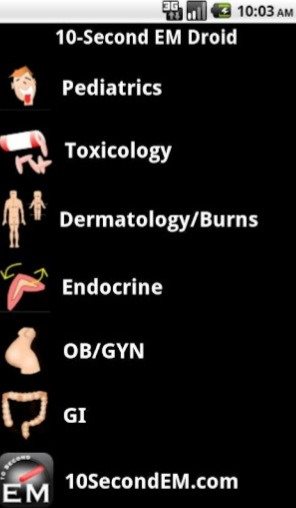 10 Second EM is an Android app originally designed by an Emergency Medicine professional. It is a fantastic assistant for all physicians studying Emergency Medicine. Offering a plethora of medical information ranging from RSI drugs to important algorithms which are applied for use in emergency cases, this app is a highly useful medical tool. The information database is categorized on the basis of different organ systems with an allotted search function to find out your specific queries for your emergency medicine. A couple of disadvantages of this app are the rare number of updates which may leave your information out of date. This is why it's important to treat the 10 Second EM app as a quick and easy guide only, and not as a sole reference for providing a diagnosis.
10 Second EM is one of the most comprehensive and easy-to-access apps giving you quick information regarding any kind of emergency medication.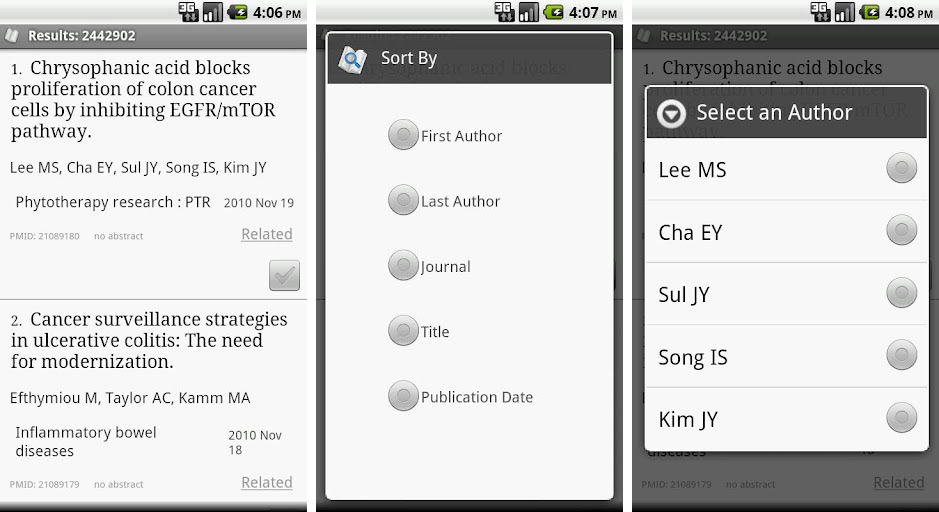 One of the most challenging and meticulous part of a healthcare professional or student's life is to constantly be in touch with new medical technology and researches in order to keep their medical practice efficient and up to date. The PubMed Mobile app for Android provides fast and easy access to the most popular and latest medical research papers published. With healthcare industry constantly evolving, PubMed Mobile's socially driven objective is highly beneficial to the entire medical fraternity as they can consistently bank on the best knowledge available for their field of interest. Users can now easily find, view and tag their favorite articles and insights on their Android devices. They can also share them with other friends in the healthcare industry via tagging, social networks, or e-mail."
Regarded as one of the best medical apps by the Android community and leading in the most number of downloads as a medical app, Medscape is an application which aims to be a one-stop medical resource for healthcare professionals from various fields such as physicians, nurses, medical students, etc. This app offers services like "Medscape News" which provides you daily medical news with 34 medical categories to choose from.
You can navigate and pick the news item you want to read more about using the search function, which will automatically begin searching the entire MEDLINE resources and Medscape News databases. If you stumble upon an important article you want to save for reference later or want to read more about, you can save them and read it offline. The medical database consists allopathic and natural drug and supplement info of over 8000 branded products for medical use.
It also allows you to help diagnose medical conditions, diseases, procedures, etc. using a plethora of compiled information from over 4000 scientific articles written by leading experts and pioneers in the healthcare industry. Medscape is supported by over 500 instructional videos and a wide collection of medical protocols to follow for different conditions.
People who are currently using rooted Android devices with ad-blocking software enabled may face the problem of connectivity while using this app.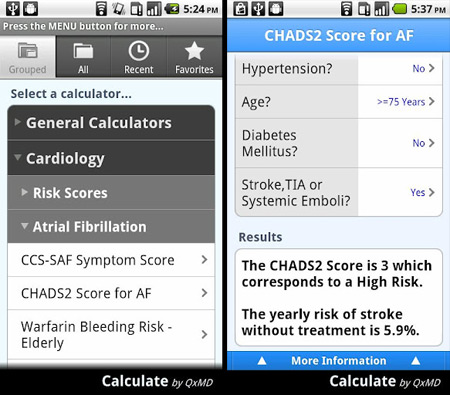 The Calculate Android app developed by QXMD is currently one of the most popular and user-friendly medical calculation tools available for healthcare professionals. This app is the brainchild of medical experts from various backgrounds. Calculate serves the purpose of being a handy medical calculator which helps in narrowing down the diagnosis for patients quicker and more efficiently. It also helps you with a detailed guide to the treatment of the condition the patient is suffering from after it has been diagnosed. Its database is collaborated with the PubMed app's database; hence, it also has access to detailed and updated medical information and research studies.
The stylish and intuitive user interface of Calculate design allows users to use over 150 medical calculation tools. Depending on your medical requirement, you can pick any calculator from this extensive list for specific categories such as cardiology, oncology, urology, etc.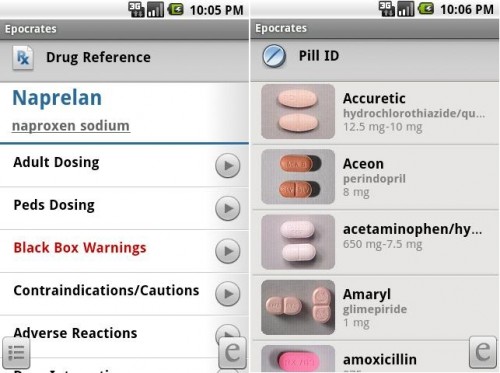 For all Android users who searching for an app to give them accurate prescription and over-the-counter medication details, the unique Epocrates app for Android is the perfect answer to your demands. The basic services offered by Epocrates include information related to dosage, side effects, black box warnings, various medical calculation tools, etc. You can simultaneously run a search for over 30 drugs at one time.
It is important to keep in mind that unless you do not have any personal medical expertise as well to bank on, it is unwise to fully rely on medical advice from these apps without seeking out a first opinion from a healthcare professional.