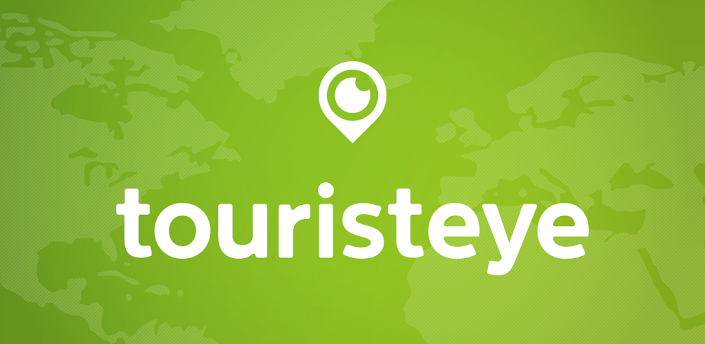 There are so many of us who have a traveler's soul. We want to earn money just so that we can spend it all on travel. A lot of us have even done that. We earned, saved and spend it all on traveling the world. It is fun to get the opportunity to know different people, different cultures, and different cuisines, the way other people live, how beautiful other cities are, what their festivals are and how they celebrate the ones that we do. Getting to know a bit of their language, understanding their idea of fun, following their traditions is amazing. The world is so big and beautiful and it has become very possible to travel in today's time because it has become much less expensive and convenient compared to earlier.
However, there is an equal amount of problems faced by travelers because not knowing the local language and other rules can leave you feeling a little isolated. But then there is technology and there are apps. So here is presenting TouristEye – the handy tourist guide. It is the most user friendly app designed to plan your trip in seconds. More than 800,000 people have already traveled with TouristEye taking all the information, user tips and maps on their mobile phones without Internet.
It has numerous features, including:
Collect ideas for your trips and getaways. If you see or someone recommends you a destination that you want to visit someday, save it in a wish list.
Plan your trips in seconds without missing anything important. Do it in a visual and simple way, with over 10,000 locations and 300,000 places, activities and unique experiences available.
Nearby recommendations while you are on your trip. The app recommends you the spots to go next depending where you are, what you want to see and the time of day. It works offline.
Community-created Wish lists and collaborative wish lists are available. Discover wonders like "The best beaches for surfing" or "Visiting New York with children" and asks your friends for help to find new ideas.
Texts, photos and maps are available 100% offline. Forget about paying roaming charges or relying on wireless connections.
Discover the experiences that you have to live in each destination. There are sunsets, local dishes, secret gardens and thousands of unique experiences in each city to make your trip unforgettable.
Receive personalized ideas to escape every weekend. The app will even propose new ideas near your city so you can escape the monotony and enjoy something new every week.
More about TouristEye:
• TouristEye is now a product of Lonely Planet, a world leader in independent, trusted travel advice.
• More than 800,000 people have traveled with TouristEye.
The country wise city guide included in TouristEye is:
Europe
Paris, London, Barcelona, Rome, Madrid, Venetia, Florence, Amsterdam, Granada, Seville, Prague, Berlin, Lisbon, San Sebastian, Toledo, Santiago, Salamanca, Bruges, Cordoba, Segovia, Valencia, Versailles, Pisa, Majorca, Cadiz, Ibiza, Istanbul, Santander, Bilbao, Vienna, Edinburgh, Siena, Brussels, Milan, Budapest, Munich, Porto, Dublin, Pamplona, Canary Islands, Tenerife, Las Palmas, Stockholm, Copenhagen, Saint Petersburg, Disneyland, Zurich, Moscow, Dublin, Oslo, Varsovia, Athens, Spain, France, Italy, United Kingdom, Netherlands, Germany, Portugal, Belgium, Austria Travel Guide.
North America
New York, San Francisco, Orlando, Las Vegas, Miami, Washington, Chicago, Walt Disney, Los Angeles, San Diego, Boston, Philadelphia, Santa Monica, Seattle, Niagara Falls, New Orleans, Mexico, Cancun, Havana, Toronto, Vancouver, Quebec, Montreal, United States, USA, Canada, Cuba, Mexico Travel Guide.
Asia
Tokyo, Bangkok, Hong Kong, Beijing, Shanghai, Singapore, Sydney, Melbourne, Japan, China, India, Australia Travel Guide.
South America
Buenos Aires, Rio de Janeiro, Montevideo, Santiago, Argentina, Brazil, Chile Travel Guide.
Africa
Marrakech, Cairo, Alexandria, Luxor, Aswan, Egypt, Morocco, South Africa Travel Guide.
I'm quite sure that this app includes all the places you ever wanted to visit and also the places that you never thought of or even heard of. So don't let even one more second pass and enjoy your travel to the fullest with TouristEye!