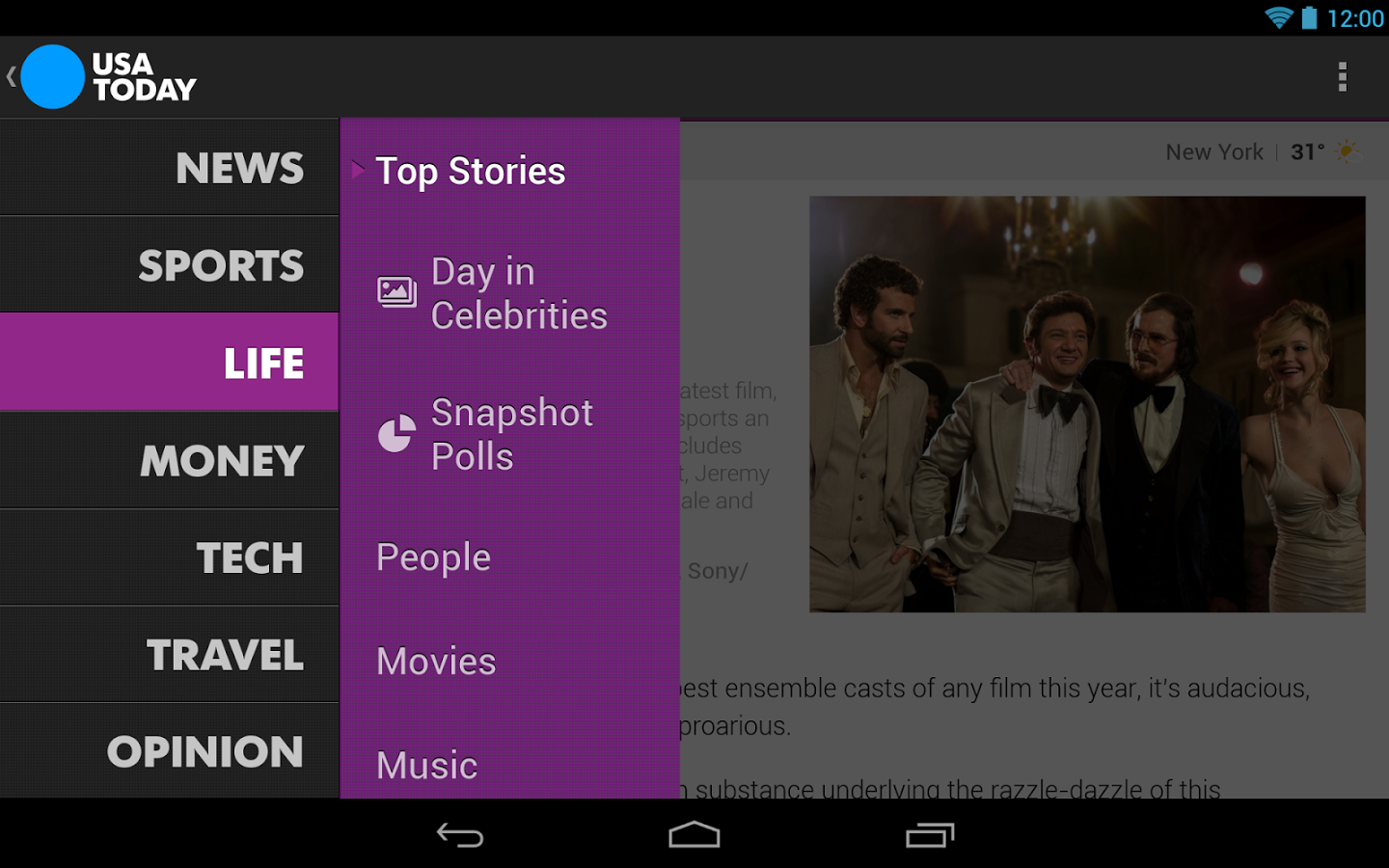 BBC, CNN, Flipboard and Google News are all doing a fantastic job of providing extensive coverage of global events ranging across a plethora of topics. However, there are few news platforms available that offer an equally competent country-centric focus along with its global focus as USA Today does.
Fortunately, USA Today's decision to roll out its official smartphone and tablet application for the convenience of its loyal fanbase has been a rather successful one. USA Today is a 24/7 news app that gives you up-to-date coverage of every significant event and development concerning USA that you need to know about and how it impacts the world.
The USA Today app sports a slick and intuitive interface that is highly responsive and easy to use. On opening the USA Today app, you will be introduced to a page featuring the top headlines of the day spread across various topics such as: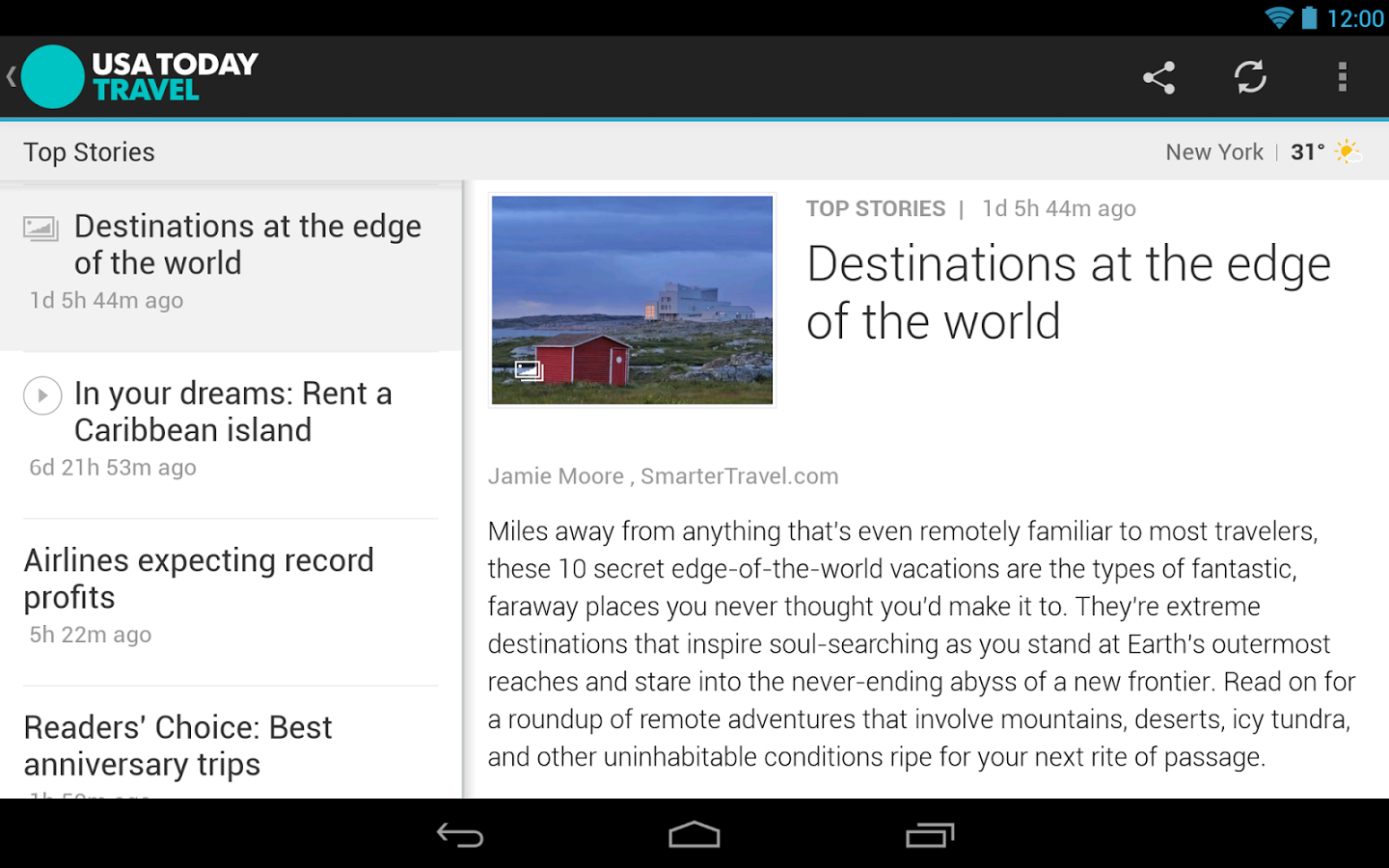 News
Sports
Life
Money
Tech
Travel
Opinion
All of the above sections are well-organized and can pop up on the left hand side of your device screen for easy transitioning between reading and browsing. Once selected, the 'Top Stories' from the section you wish to view will appear on the right side of the screen.
In case you want to find news articles covering specific places like Chester County, Pennsylvania; Los Angeles, California; Denver, Colorado, etc., then you can simply search the USA Today archive to extract it.
You can see also view high definition picture slideshows chronicling the important events of the day across the globe or opt to see them manually. USA Today even offers sections like "Day in Sports" and "Day in Celebrities" as well to appeal to sports and entertainment fans. The Opinion section also features a fun Editorial Cartoon gallery.
You can even use this app to view weather forecasts for the area you are located in. It gives you the day and night temperature for up to three days, including the current day and the current temperature displayed on the top left of your device screen.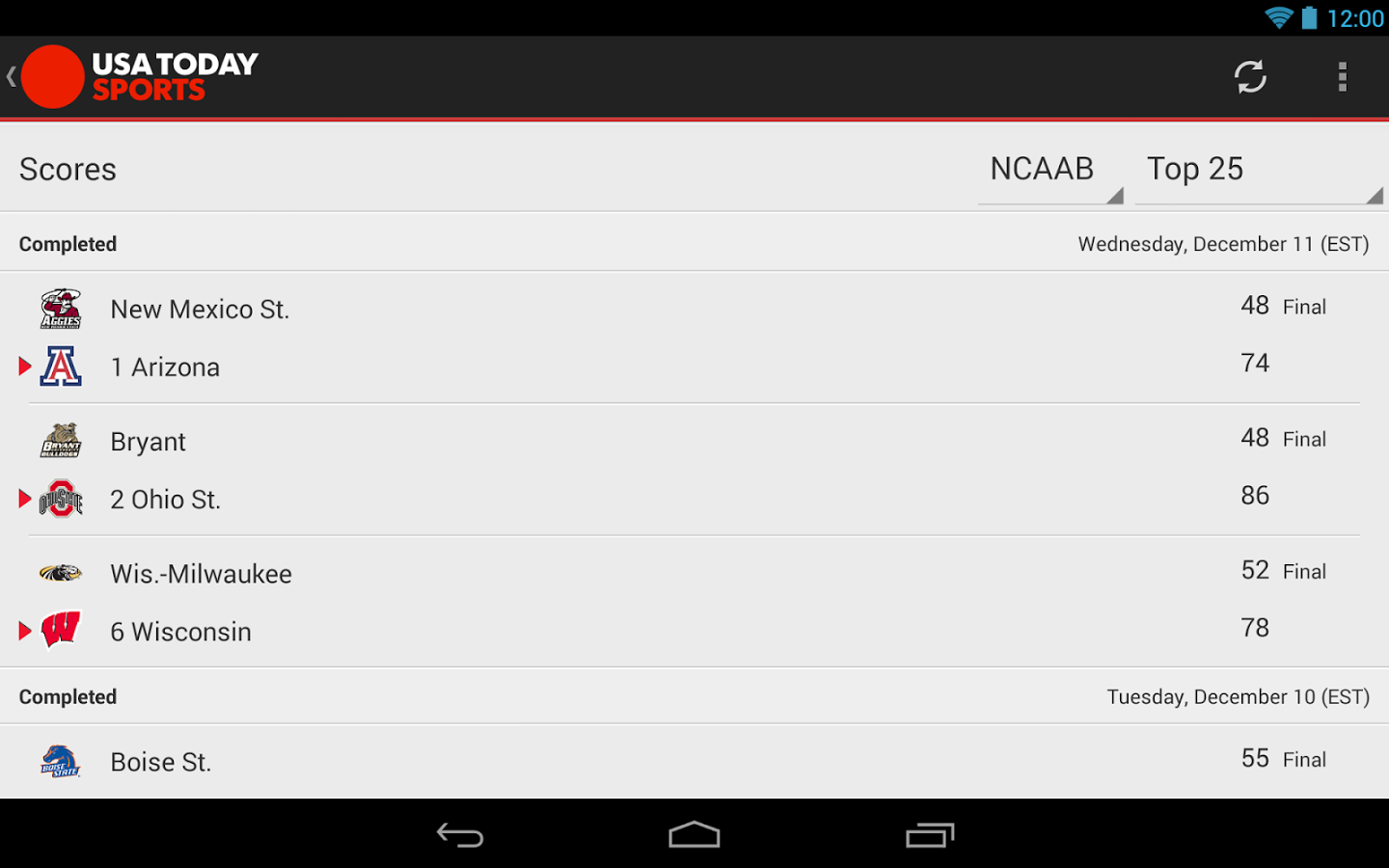 USA Today covers nearly all the major sports leagues and gives you access to live updates of any game you want to find out about.
You could select the game and tournament you want more information on from the top right drop-down menu available in the USA app homescreen, which will be presented in a list format.
USA Today has its own snapshots with signature snapshots in the News, money, sports and the life section for you to vote in and see the quick question results in all of them.
You can sign up for the breaking news alerts and never miss anything that happens the minute it does. In case you're running short on time and want to catch up on something significant that caught your attention, you can save those articles and read them even when you are not online so that you don't have to be a slave to an internet connection to access that content.
With near unanimous critical acclaim and millions of active users supporting it, USA Today is the ultimate one-stop destination to keep you updated with all the hottest news about USA and the rest of the world.