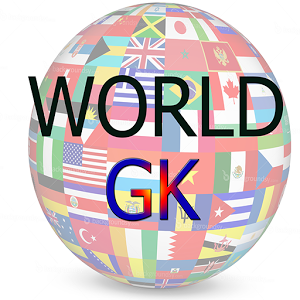 Gone are the days when a person's grades were the key to their future. The days when grades defined the success of an individual are nothing more than a myth today. While we are at school, grades do matter but nobody asks you what your grades were once you have grown up. What matters is how much you are aware. One needs to be just as street smart as they are book smart to make a name for themselves in this world. You general awareness about the world is what matters the most in a lot of situations, be it for a job interview, for the impression you will put on your first date or just for yourself. A well read and an aware person makes a much better impression on people and becomes richer in knowledge. Such a person is appreciated more and is sought after.
It is not just about others , knowing things does help you in some way or the other, it opens up new opportunities that you never knew existed and also introduces you to things that you might have never thought about. Basically, it makes you a sharper person.
When you were young and your teacher gave you pop quizzes, you got repulsed. Granted, when we are young we do not realize the importance of these random quizzes and their benefits later in life but since technology is so much fun, having an app that enhances your general knowledge is fun for kids as well as adults!
One such app is General Knowledge which contains anything and everything related to world GK. It contains MCQ's (Multiple choice questions) which will helps students & professionals to prepare for competitive exams, refreshing the concepts & boosts confidence. This app supports 7 Translations in English, Chinese Simplified, Spanish, French, Russian, Korean and Hindi GK preparation. It has over 10000 GK Questions and quiz added in various categories added and many more coming with future updates. This app is useful for Interview, Competitive exams like SNAP and other MBA exams, Entrance exams, Bank PO, UPSC, IAS and other Public Service Commission Exams.
It is the only thing you will need to help you improve your GK skills. The topics that are covered in this app are:
Basic GK
Famous Personalities
Awards
Sports
Books and Authors
World Organizations
Inventions and Discoveries
Important Dates
World Organizations
Science and Technology
Capital and Currencies
Famous Places
Computers
General Science
Social Science
Dates and Years
World Geography
Physical Geography
Earth Structure
Human Geography
Lithosphere/Rocks
Water Bodies and Islands
Earthquakes/Tectonic Plates
News Agencies
Earth and Atmosphere
Deserts and Continents
Airline Atmosphere Parliaments
Geographical Epithets
General Geography
Universe
Seaports
Maps Test
Biosphere Hydrosphere
World First
Volcanoes and Temperature
Atlas Specific
Old Names
Other Topics
Miscellaneous
Apart from covering every topic under the sun, and above it as well, this app also has a few other features:
– Theme Based UI (dark and light)
-Regular Updates
-Complete support
-Clear and Concise
This app is especially good for children because it will enhance their knowledge without parents forcing them to sit down to study because it is more like a game as anything in the form of an app automatically becomes interesting.