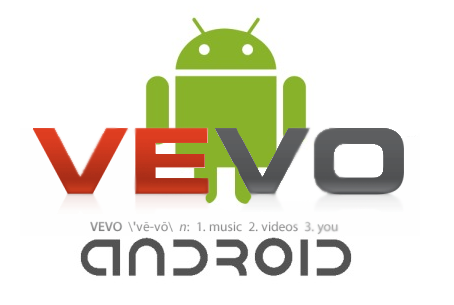 Owned and operated by three of the biggest 4 music labels in the world, VEVO is the one of the largest platforms for premium music across the world available in multiple regions and have access to the best and latest music. It was originally intended to be the Hulu for music videos, which can attract better advertisers and simultaneously create an alternative source of revenue for the artists who are signed to their labels. The perfect stage for mainstream audio and videos by artists, this place serves as a hub for all the hottest music that the world has been churning out.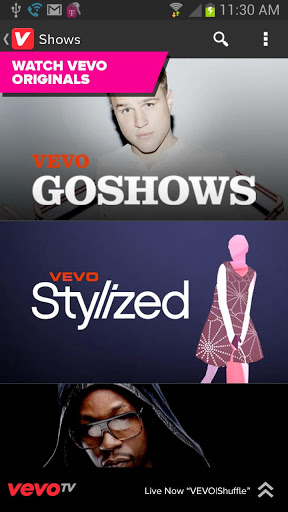 VEVO has extended this amazing music sharing platform to the Android market in the form of an app that indulges the user into a fine musical experience.
The key feature of the VEVO app lies in its ability to stream videos on your Android device. It can stream videos of over 75000 songs and music videos of over 21,000 artists.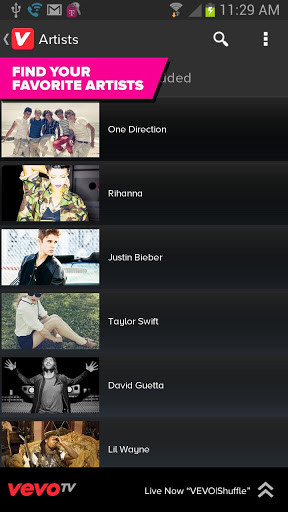 Other than this VEVO streams live videos as well.
VEVO streams exclusive videos in HD. Other than that it streams
Premieres top charts
Top playlists
Artists on tour
VEVO original music programming.
If you like particular songs that are exclusive and not available anywhere else you can also buy these songs off the list all on the go.
VEVO supports a feature called "Voice Control" that helps you search for your favourite song and artist.
Other than this VEVO includes the all-pervasive social experience and users can share their preference on Facebook and tweet about it on twitter.
One of the other features is VEVO TV.
It gives you the perfect TV viewing experience by allowing you to sit back and enjoy your favourite music videos that have been tracked and displayed on the basis of your preferences.
VEVO TV is a 24/7 channel of music videos, live performances, and original shows from VEVO's massive library. This library is compiled by the world of music lovers who come together to share music for everyone else to hear. The music ranges from old Classics, Pop, Rap, Rock, R&B, Country, Jazz – the list goes on.
VEVO TV is always on and thus the user does not necessarily have to watch the desired video at that time itself. The viewer may want to view the video at a later stage and thus VEVO provide for a watch later option.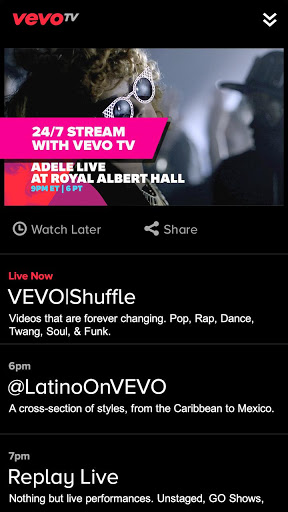 The app works best on 3G or LTE enabled phones but the app developers state that the streaming works best on when used through Wi-Fi.
So there you have it. Having an average rating of 4.2 stars, the VEVO app varies with size and depending on the device. Its latest version was updated on April 3rd and makes provisions for sharper features with faster streaming. Download it today.