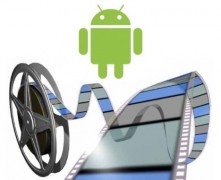 If a picture can say a thousand words, then perhaps a video can speak a million words in a matter of seconds. The rise of Facebook and Twitter has completely redefined the act of sharing your thoughts and moments with friends and family. However, in this rapidly paced world filled with an increasing number of people with short attention spans, it is important to polish up your innovations with healthy doses of creativity and excitement in order to stay relevant in the market. Platforms like Instagram have raised the bar by giving people an opportunity to customize their favorite images using a variety of beautiful filters and upload them with easy one-touch access on their smartphones or tablets. However, not enough developers have put an emphasis on creating a breakthrough Instagram-equivalent platform for video sharing. This is where the Viddy app for Android aims to fill this gap in demand by delivering one of the best video sharing platforms for users.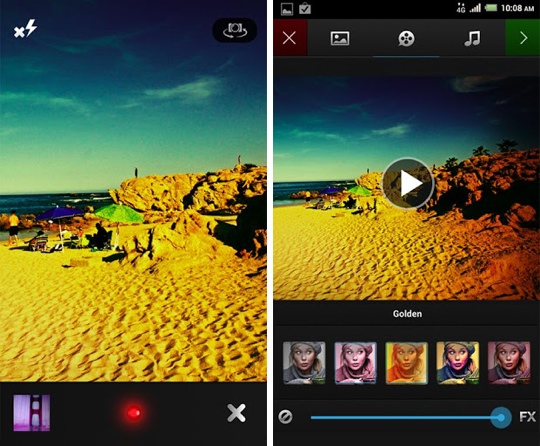 Essentially, Viddy is a video sharing app that allows you to record short 15-second videos and customize them with a set of gorgeous visual filters which can then be shared with anyone you want around the world. Whether it's your baby's first steps, an adrenaline-pumping roller coaster drop, or a meteor shower in the night sky, you can capture it all using the Viddy app and add your own artistic flavor to these special moments in life so you can make sharing content an even more fun-filled experience.
Another reason why Viddy considered to be the Instagram of video sharing is because it implements an equally successful social networking strategy for people who love to capture and share videos, giving them a flexible interactive platform that allows them to actively engage in sharing their own videos along with the ability to follow fellow Viddy community members who also love to share interesting videos.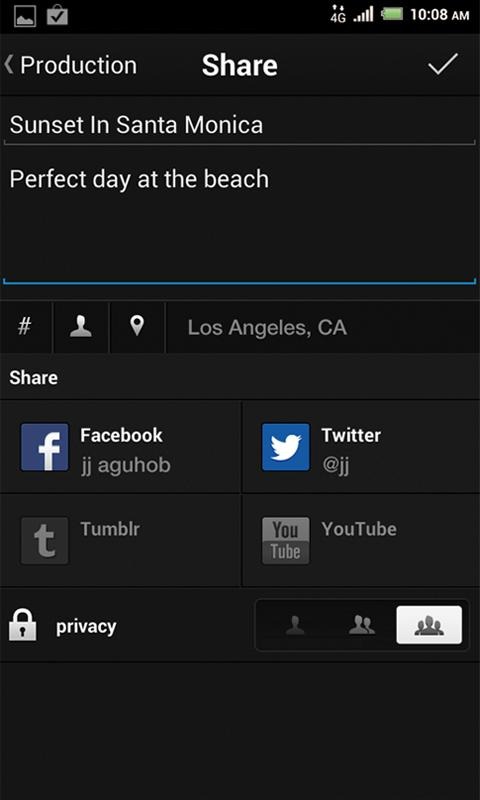 To get started all you need to do is download and install the free Viddy app from Google Play Store on your Android tablet or smartphone. Once you have opened the app, you will be greeted with 3 login options in order to complete your registration as a Viddy user, via Facebook, Twitter, or your personal email ID. As soon as you finish these brief formalities, you will be directed to the neat and well-designed video selection page.
You can pick a video that already exists in your media gallery or simply shoot the video directly while using the Viddy app. Once you have captured a short clip that does not exceed beyond the 15 second limit and are ready to edit it, you can choose from 3 main editing options to enhance your video:
Thumbnail Pic
FX
Soundtrack
The Thumbnail Pic option is simply the display image you can choose from one of the frames of your video which will be shown once you have uploaded the edited video. The FX option lets users apply any one of 10 special filters to add a lovely touch of style to your recorded videos. These filters are remarkably similar to the filters available in Instagram. Unfortunately, one of the disadvantages that Viddy users face is the lack of a filter preview option for their videos which stops them from having a good idea of their artistic styling before uploading the edited video. The Soundtrack option is a great feature that can help you add a fantastic final touch to your recorded clips by letting you use a rich variety of songs from your favorite artists to take your edited videos to another level.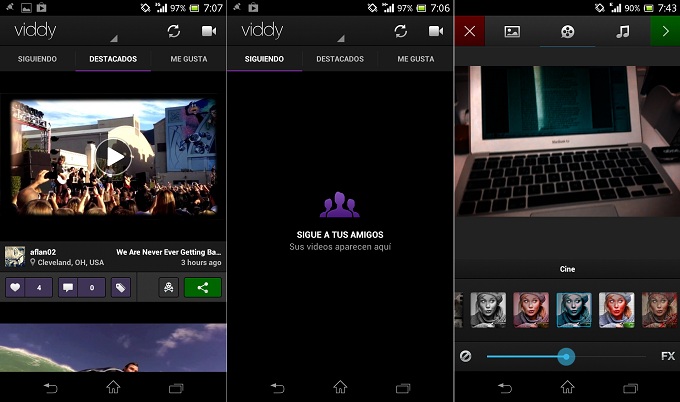 Now that you have wrapped up with your video editing work and are ready to upload the video, you will be prompted to choose from a host of leading social networks to share your creation with all your friends and family who can then like and comment on your video.
Despite its recent launch on the Android platform, the developers of the Viddy app are planning to offer global support for over 757 smartphones and tablets. In summary, it is a nifty and innovative social media application that offers a creative and convenient take on video sharing for Android smartphone and tablet users.