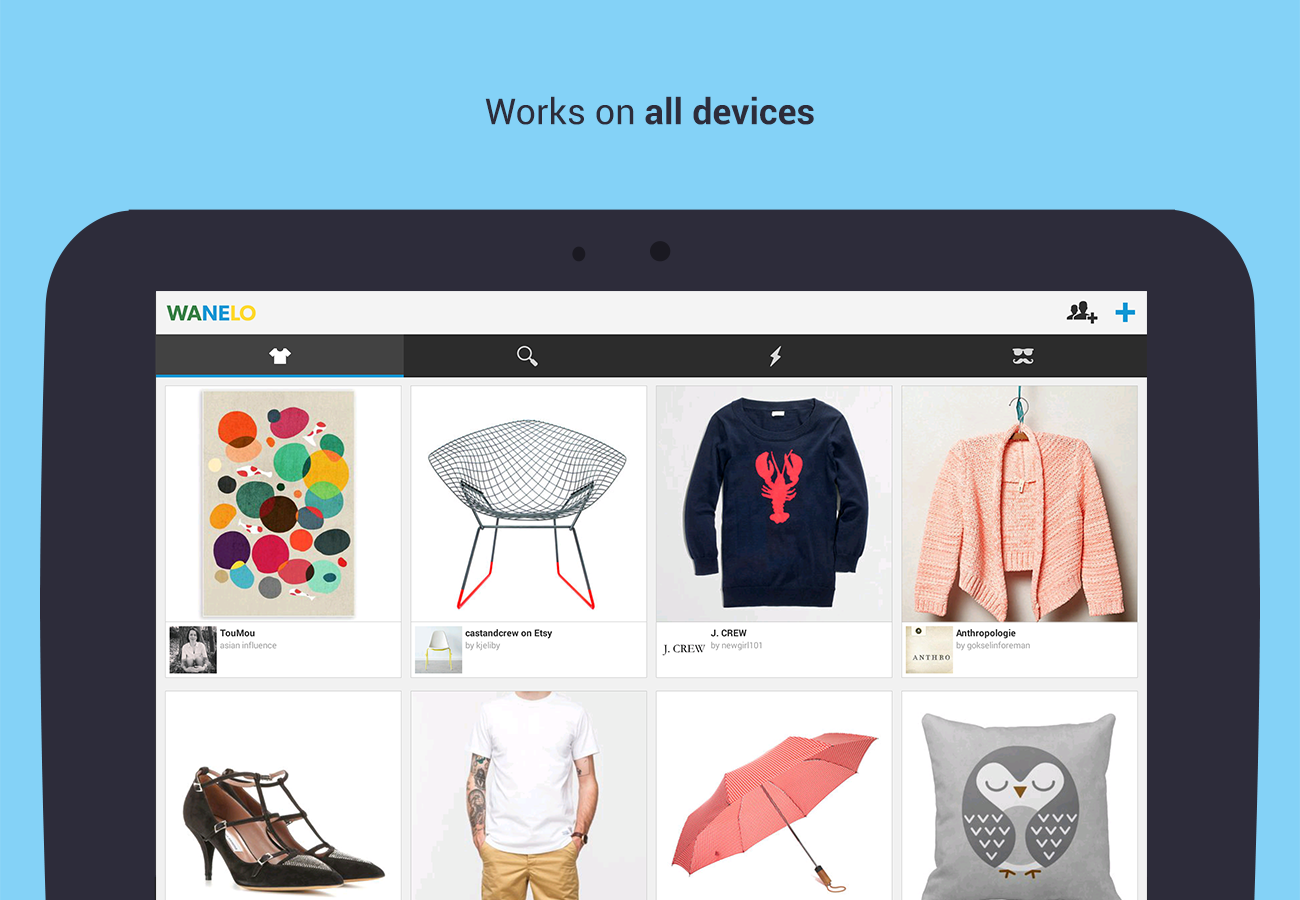 Wanelo is an app that derives its name from a mash up of the words 'want', 'need' and 'love'- something that truly defines its mission.
This unique Android app is enabled by an online community that lets its members share information along with photographs about products on their shopping wish lists or that they've already purchased. It's similar to Pinterest but with a more focussed outlook. Wanelo has over 300,000 stores and boutiques selling their products on the app- making it one of the largest digital malls on your device.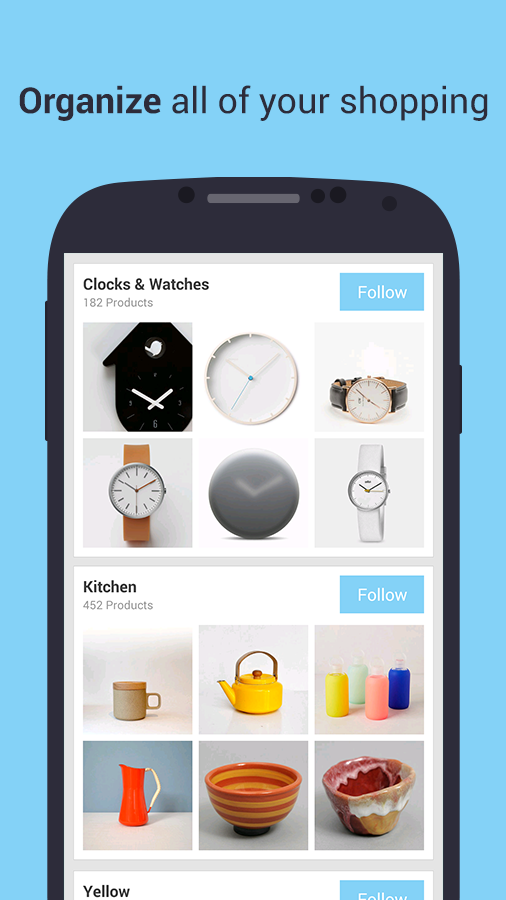 Once you sign up (either using an email address or through Facebook), Wanelo starts you off by showing you some stores to check out. You can find big global brands as well as independent boutiques- all in one app!
Wanelo allows you to shop for the products of your liking from your favorite stores and boutiques. You can even follow your favorite stores and people as well as save or even purchase products through the app. Following the store and person allows their products to appear onto your feed. Apart from this, you can also use the search tab to search for something specific.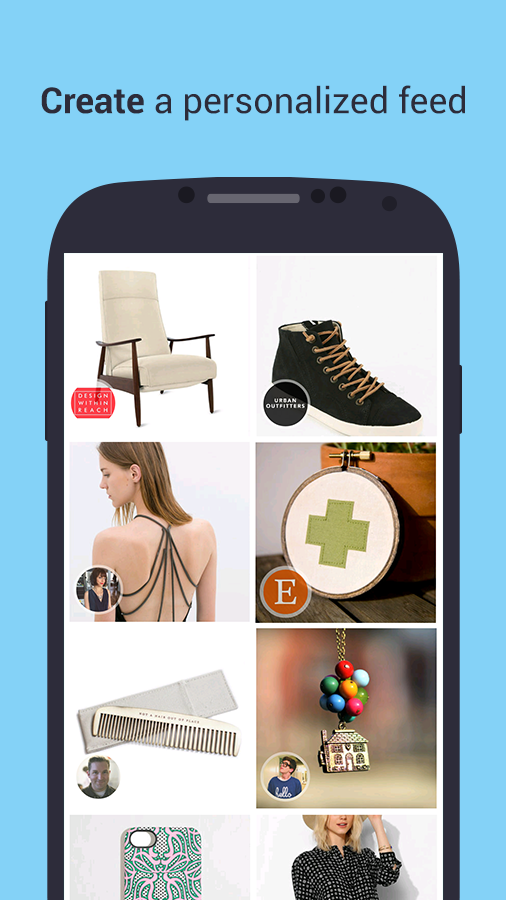 By creating a personalized feed, you can customize your feed every time you open the app and view products similar to those you have saved in your collections. You can search by keyword or browse through their trending products.
Apart from just buying products off Wanelo, a user that owns a store can also add their products from their stores onto Wanelo for absolutely no cost!
Wanelo is an interactive community that not only allows you to browse through tons of products, but also lets you share products that you may think your friends may like with them. This can be done through the Send A Product function within the app. Just a few clicks and you can help your friend pick out that perfect prom dress!
You can add the products you wish and save them to your own personalised collections and wishlists or buy them on the spot. This collections function allows you to save products to peruse at leisure or to help you find the perfect gift. It's easy to use and is of great convenience.
Wanelo is a lot like Pinterest, but is more focussed on curated shopping. This start up has garnered a massive fan following. With new users mainly being teenagers that want their online shopping experience to be quick, convenient and efficient- Wanelo delivers just that.