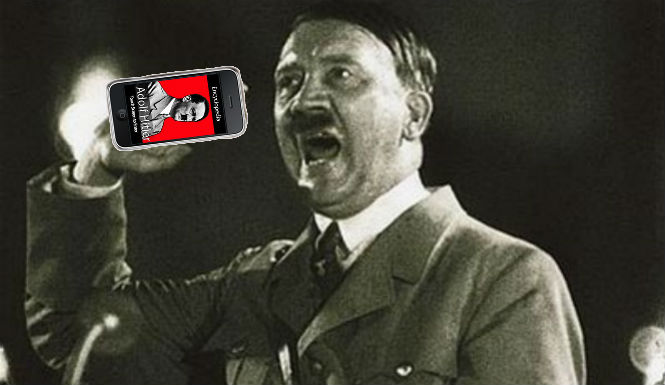 Smartphone app stores didn't exist when Nazi Germany was around. But if they did, you can be sure German citizens would have had an app called "Adolf Hitler" on their iPhones.
The new Adolf Hitler app – available for free at the Google Play Store – is generating a storm of controversy around the world. The app provides biographical details about Adolf Hitler along with inspirational quotes about the famous Nazi politician.
Some may find the app's feature list to be creepy. In a matter-of-fact way, the app describes that "you can share all your favorites with your friends in a click" and users can view "bio, pictures, videos, and quotes" from Hitler.
With a 4.1 star rating out of 58 reviews, it looks like the Adolf Hitler app is quite popular and well-liked.
Why this app is not a bad thing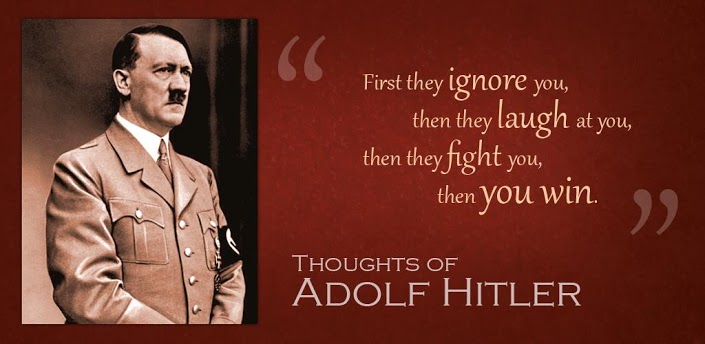 Like it or not, Hitler is a famous historical figure. And as a famous historical figure, Hitler shared a number of famous quotes that have an impact on our world today.
The developer of this app, named n-frames Technologies Ltd., did not design the app in order to make people mad or incite hatred against a group of people. Instead, the Adolf Hitler app is just one of many apps created by the developer that are centered around historical figures.
If you take a look at the Google Play Store page, you'll see apps for Nelson Mandela, Warren Buffet, Bill Gates, and a number of other well-mannered historical figures. All of these apps were designed by n-frame Technologies Ltd.
Why this app might be a bad thing
On the flip side, there are some reasons why an Adolf Hitler app can be a bad thing, including reviews like this:

In response, organizations like the Jewish Anti-Defamation League are attempting to remove Hitler-oriented apps from mobile app stores. Since some of the Hitler quotes supplied by the app are particularly awful, ("Jews are like the mosquitos that suck our blood"), it's understandable to see why the Jewish Anti-Defamation League and other organizations are fighting for their removal. But on the other hand, quotes like that are freely available online at any time.
Take it for what you will. To download the Adolf Hitler app for free today, click here.
Top photo courtesy of The Inquisitr