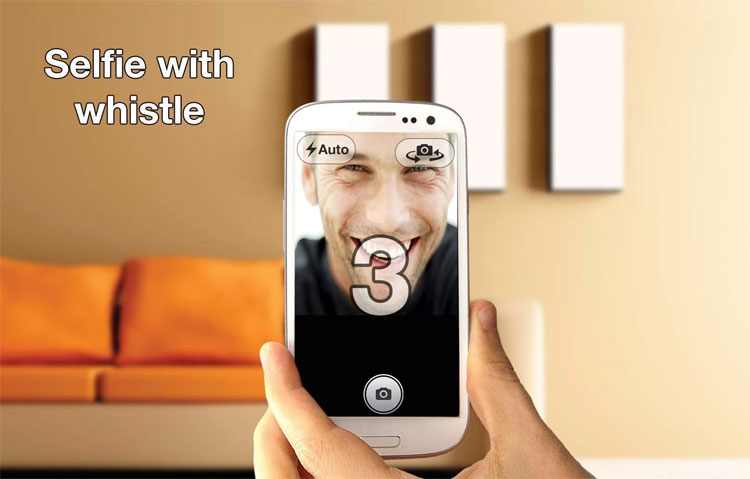 Today, I would like to discuss a very important topic. It is something that has been bothering us for a long time, but we are simply too helpless to address it. We can do nothing about it other than accepting the fact that it happens and do our best to make sure that it does not happen. Folks, I am talking about one of the most important actions in our lives today – taking a selfie and the blurry images we get while taking it. I know we are looking our best and posing with the best pout possible and as soon as we press the button, often times the picture turns out to be blurry. Phone cameras have become so clear these days that even a slight movement results in a blurry picture.
The other problem – when we decide to not take the selfie with just one hand to avoid blurred images and use our other hand to press the click button, a lot of times our hand ends up looking weird in pictures. First world problems, I tell you!
As always, I have a solution to click amazing selfies without so many struggles. The solution is an app called Whistle Camera. No points for guessing, you may whistle and take your picture with this app. It also has some very special filters and picture frames. We all love filters so its awesome!
Taking a picture never been so easy and fun – just whistle and your cam will automatically make a high quality picture. Selfie photos have never been so easy and fun to do! Just use the front or rear camera, whistle and smile; if you want you can use the app's countdown option.
Easily edit and add filters or frames to your photo!
Want to take beautiful landscape photos while driving?
Just leave the phone mounted to the windshield, open the app, squeeze your lips together into an 'O' and whistle!
Cannot use the touch screen? Just press the volume up button.
Or you can just use the old fashion Android way to take the photo using the screen button.
Whistle Camera has the following features:
– Whistle detecting camera.
– High quality pictures.
– Auto focus.
– Easy holding and taking pictures just with one hand.
– Using the volume up button for more easy way to take a picture.
– Picture sites hands free while driving using the whistle.
– Selfie pictures using cam countdown.
– Both landscape and portrait orientation supported
– A very useful and fast picture gallery
– Share your photos
– Easy edit your photos
– create predefined or customized filters to your photo (easy to use)
– Add a nice frame to your photo
I know what you are thinking, 'What if someone cannot whistle?' Right? I also know that only those of us who cannot whistle are those 'someone'. Do not worry; Whistle Camera has got your back. If you cannot whistle, try to set sensitivity to level 1 and make noises "like" you are whistling; that should do the trick.
Now that all your problems have been taken care of, no one can stop you from clicking pretty selfies without the other 54 very similar ones taken before the chosen one which just did not make it because they were not good enough!