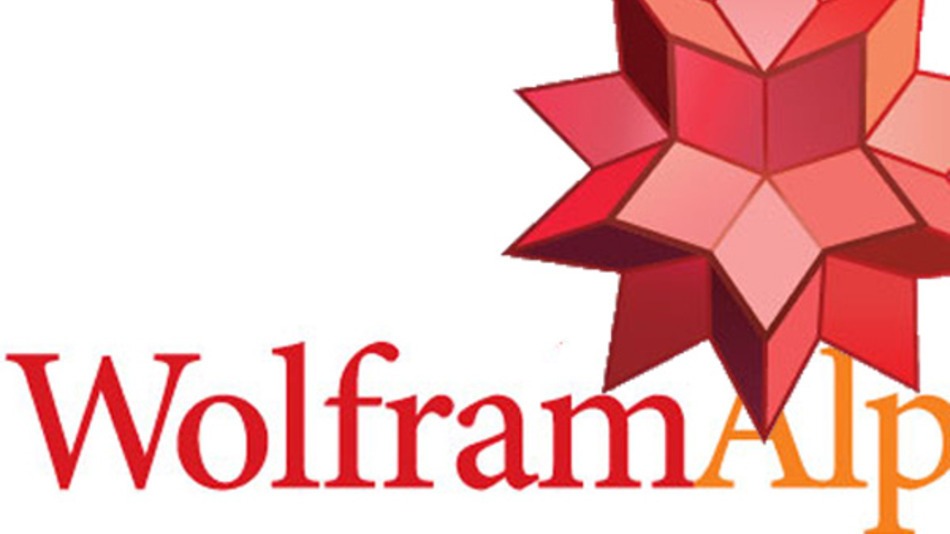 A lot of us live under constant questions. We cannot sleep, eat, and do other things properly because we are always preoccupied with questions ranging from how much armour did World War II use to what is the average hair count on the human head. While we keep seeking answers form the internet, there are those curious souls out there whose questions keep pricking them if they are not answered right away. It is not always possible to Google it so one has to wait but not if you have downloaded WolframAlpha – the app that can answer all your fact-based questions. Do not expect it to predict your love life, you will be disappointed. Other than that, it answers pretty much everything.
WolframAlpha is like a knowledge engine with a huge keypad for the ease of typing. With this ease, you can go ahead and the whatever query you want and it is guaranteed to have an answer, and not just that. It will also give you the answers to related queries that might have come up in your head or some that you might have never thought of. This way, it gives you a very holistic answer to even the minutest question. You get to learn much more than you thought you would.
And your questions can range from economics to maths, the app will show you appropriate graphs and even info graphics wherever required, thus, making it easier to understand where the written word is not enough. Not just that, this app localises all the units, from your currency to your distance as well as the weather, depending on whee you are from so that your answers do not generate further confusion for you.
WolframAlpha is like the Star Trek because it builds on 25 years of development led by Stephen Wolfram, it has rapidly become the world's definitive source for instant expert knowledge and computation. Across thousands of domains – with more continually added – it uses its vast collection of algorithms and data to compute answers and generate reports for you. Parts of this app are used in the Apple Siri Assistant; this app gives you access to the full power of the WolframAlpha computational knowledge engine.
A few domains covered by this app include:
MATHEMATICS
Elementary Math
Numbers
Plotting
Algebra
Matrices
Calculus
STATISTICS & DATA ANALYSIS
Descriptive Statistics
Regression
Statistical Distributions
Probability
PHYSICS
Mechanics
Electricity & Magnetism
Optics
Thermodynamics
Relativity
Nuclear Physics
Quantum Physics
CHEMISTRY
Elements
Compounds
Ions
Quantities
Solutions
MATERIALS
Alloys
Minerals
Crystallography
Plastics
Woods
Bulk Materials
ENGINEERING
Acoustics
Aeronautics
Electric Circuits
Fluid Mechanics
Steam Tables
ASTRONOMY
Star Charts
Astronomical Events
Planets
Moons
Minor Planets
Comets
EARTH SCIENCE
Geology
Geochronology
Geodesy
Earthquakes
Tide Data
Atmosphere
Climate
LIFE SCIENCES
Animals & Plants
Dinosaurs
DNA Sequence Lookup
SNPs
Proteins
Human, Mouse & Fruit Fly Genomes
Metabolic Pathways
 UNITS & MEASURES
Conversions
Comparisons
Dimensional Analysis
Industrial Measures
Batteries
Bulk Materials
Paint
These are just a few topics and their few sub-topics covered by this app. There is much wider range of topics included that will prove to be the answer to all the questions you could ever have. This app is a must as it is more of a self help app than anything else.