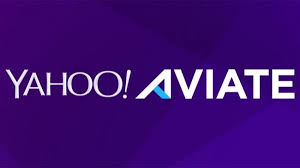 Today I would like to cover an app, or should I say a launcher not just because it is amazing and power packed with lots and lots of features, but also because this app had been made by Yahoo. Is it just because of an emotional attachment to Yahoo? Maybe.  It might sound uncool but I still have my Yahoo email address that was probably created some light years ago. Not just that, it is very much active. I have not been able to bring myself to discard it, it was my first email address and it has a lot of sentimental value attached to it. Okay, you may make fun now but just read about this amazing launcher first.
Yahoo Aviate is a launcher that will take everything about your phone to the next level. Gone are the days of having a cluttered, boring and disorganized stock Android phone. Yahoo Aviate automatically organizes your apps and shows you the information you need, at the moment its useful.
Not only is Aviate gorgeous to interact with, but smart too! Aviate will let you know traffic conditions on your morning commute; intelligent calendar features at work; music apps and widgets when you plug in your headphones – plus your most-used apps on your center screen so you never have to hunt for them again!
Its key features include:
–       Simple, beautiful navigation — Clutter-free, easy-to-navigate screens make every interaction faster and more efficient.
–       Smart — See different apps based on your current context and time of day.
–       Organized — Apps get organized by function; you decide which ones you see.
–       Favorite People — Swipe up instead of digging through your contacts.
–       Better everyday — your home screen will look and feel very different, but stick with it for a few days and Aviate will feel like home in no time.
Yahoo Aviate's daily uses include:
  In the morning, check how long you've slept, the weather, traffic conditions and news for the day.
 On the move, swipe to see traffic to your next destination.
 At work, see productivity apps, plus intelligent calendar features like one-tap dial-in to conference calls.
 Headphones instantly pull up music apps and band/artist information.
 Out and about, see photos, tips and reviews for places nearby.
Yahoo Aviate is available globally in English, French, Spanish, German, Russian, Bahasa, Portuguese, Italian and Chinese with more languages coming soon!
I do not think that there could be a better decision apart from downloading a launcher that has been made by Yahoo. And it is very much free; you do not have to spend a dime for your precious little, and not so little in some cases, smart phone to become a genius!
I know our phones have become as precious as a child to us and deserve the best of the best. This creation by ThumbsUp Lab which was acquired by Yahoo is a unique new take on the home screen that morphs and changes throughout the day dynamically. Its intended purpose is to present you with only the apps and other information you need based on the time, your location and other factors.