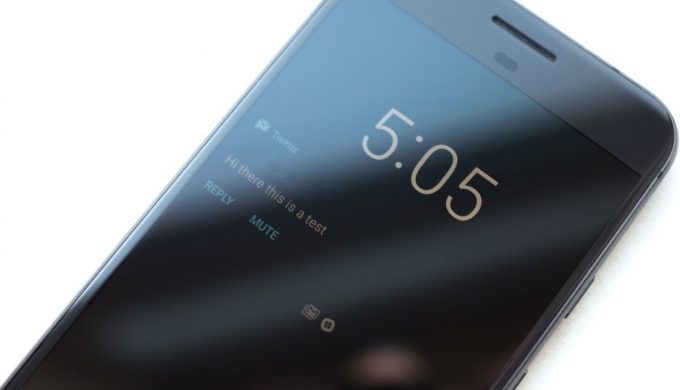 It turns out that you have the option to enable the Always On Ambient Display mode on your Android Oreo ROM with only some simple tweaks. Even though it is hidden, this option will be probably set to launch officially together with the Pixel 2 duo.
From the time that the Android O Developer Preview 3 was released, a lot of speculations has been spreading around regarding whether Google would be finally bringing the Always On Display mode to its OS. However, despite the exciting features that Android 8.0 Oreo has brought in such as the Project Treble, Notification Dots and an improved notification bar, the Always On Display mode is nowhere to be found. But as it turns out, Android Oreo has actually retained its support for AOD, although right now it's tucked away and disabled.
As per the XDA Developers, if your Android device is rooted and is running on an Android Oreo ROM, you can actually make some modification to the commit found in the "AmbientDisplayConfiguration.java". On a first glance, you can't really tell if the AOD feature is there since it is hard-coded so it isn't visible in the settings as it doesn't function that well yet. To enable it you have to modify the "false" to "true" but you should see the option to enable the Always On Ambient Display feature under the System UI Tuner. There are several available unofficial ports on XDA Developers and some of them have the AOD feature already enabled.
According to XDA Developers' post, Google's implementation is the same as the AOD modes that are offered in companies like LG and Samsung. Their AOD's interface works wherein the clock stays on while the screen is off and when you receive some notifications, its full content will be displayed before it fades into an app icon. To put it simply, when the Always on Display feature is on, your screen will display the clock even when your screen is off and every time you receive a notification, for instance a text message, the whole content of the text message will be displayed and after a while it will fade and becomes an icon for SMS. Quite amazing, huh?
Since it isn't officially released yet, it is possible that Google is still in the process of adding some modifications or final touches to the Always On Display feature but it's also possible that it may never see the light of the day which is really a bummer. But fingers crossed; hopefully they will officially release it.
The chances of Google officially releasing the Always on Ambient Display feature when the Pixel 2 duo finally wraps up this fall is definitely high since just like the first batch of Pixel phones, this year's flagships from Google are expected to be sport OLED-based screens as well as more and more OEMS to be offering the AOD feature so it only seems coherent that Google will do the same thing, right? Again, fingers crossed.